My friend Denny Flannigan commented recently about the younger generations not being interested in collectible cars. Automobiles stopped being unique and stylish in the 1980s when new cars began to resemble one another. Older and more stylish cars have turned really expensive and require an experienced hand at repairs instead of clicking on apps. Numerous other collectibles like antique furniture and figurines have become virtually worthless as Baby Boomers have begun to fade. I mentioned some of them in my Suburban Times October article "Bad Investments Blown Away" – https://thesubtimes.com/2017/10/02/bad-investments-blown-away/.
Turning to the latest information about collecting, I looked up current collectible trending. One of the interesting areas is 1960s vintage clothing. Having lived through the 60s, this means that once again I have missed the boat . . . or boot rather. I gave away my 1965 "Beatle boots" some time ago. My bell bottoms have since worn out also.
I saw an interesting station wagon filled with clothes leveled off at the windows from the "wayback" to the passenger side of the front seat.
Peg and I were lunching at the Crown Bar on Sixth Avenue earlier in the year. I noted an interesting station wagon parked just outside. There were clothes piled and leveled off at the windows from the "wayback" to the passenger side of the front seat. I saw our server talk to the driver of the car, so I asked our server about the man and his car. "He stops by once or twice a week to sell clothes to the vintage shop next door." Interesting.
I remember when I was studying art at the University of Puget Sound. I looked for clothing that was just a little bit different. I found a World War One sailor's cap at the Salvation Army. My friend and fellow fine arts student, Tony Schmid drove an old twenties Ford and wore a navy peacoat. He finally talked me into selling him the cap. I think it was to impress a girl. I regretted the sale. It wasn't outlandish, but it did stand out. Basic jeans usually suffice as my work AND casual clothing.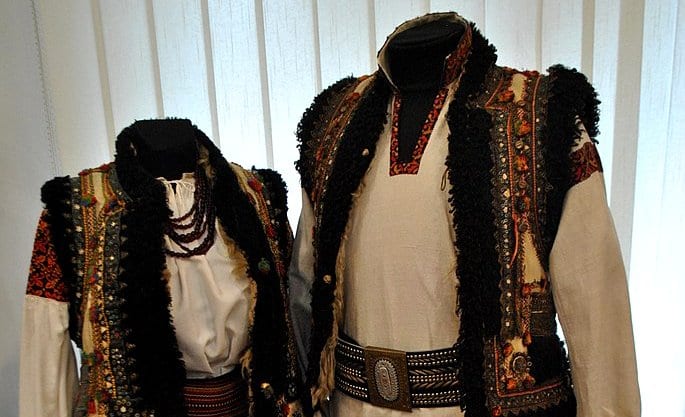 In today's world we have so many cultures represented in America, that even traditional foreign clothing can fetch a good price. Many of those clothes resemble styles of the sixties. Sonny and Cher were always adorned in unique outfits that caught the eye. Some clothes that are currently for sale, would have certainly looked at home on a duo singing, "I Got You Babe."
I would go through my closet looking for vintage clothing to sell, but most of what I had was outgrown and given away years ago. I think I held on to my leisure suit and puka shell necklaces from the 1970s for years in the hopes that the style would return. The leisure suit came back briefly. As for shoes, it took almost a decade, but I finally donated a pair of shoes with platform heels. I always liked them even after spraining my ankle walking home from Magoo's Annex on North 21st. I think it was the uneven sidewalk and curb and not the beer that caused the problem. Pretty sure.
You might want to visit Crown Bar for an excellent lunch and a beer and then stop in next door at Scorpio Rising.
For a good beer, you might want to visit Crown Bar. You could have an excellent lunch, while you are there and then take a trip down memory lane and/or score a fashion collectible next door at Scorpio Rising – 2709 6th Avenue – https://www.instagram.com/scorpiorisingvintage/. Peace!