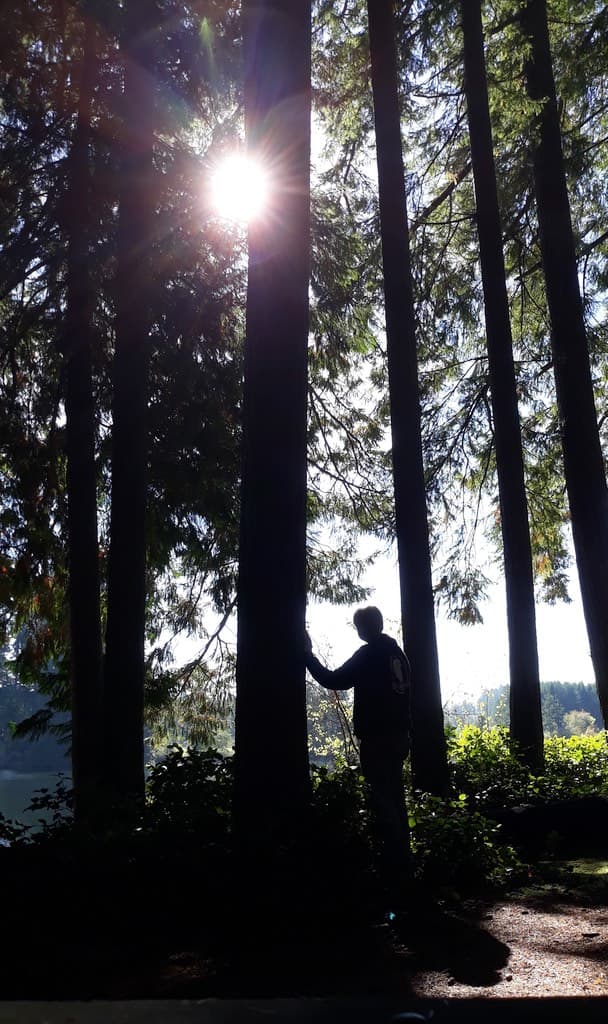 "You Decorated My Life" (thank you Cheryl Pine for sending this to me), was Bob Morrison's Grammy-winning song which began as a poem written by Debbie Hupp, a love song which became a No. 1 hit when recorded by American country music artist Kenny Rogers in 1979.
The lyrics describe what happens when the love of your life happens to you.
And especially what happens to you when she's gone.
I was the canvas, she was the brush, God was the painter.
And together they painted love all over my heart.
I majored in creative writing – 'wander, ponder and write' – and while this wasn't really a major, at the time I was struggling academically and it was in paper and pen I found my love.
And then I found her.
She would graduate with a major in education, a minor in psychology. Our son once quipped that mom had married dad as kind of a life-long psych lab research project.
I was naïve when it came to reading people. Her gift, on the other hand, was discernment.
I was off-the-charts emotional. She, conversely, was down-to-earth (literally – cows, chickens, farmyard salt-of-the-earth) stable.
She "Decorated My Life" not only with color but with music as well. She could sing whereas I could not. But I could hold the hymnbook. The problem was that when standing together for congregational singing in church she invariably would raise her hand and place it over mine so as to gently lower the book to where she could see it (I'm 6'5", she was 5'6").
We were not opposites but rather compliments.
She completed me.
Morrison ("You Decorated My Life") said, "If you can make people feel something…then you've done something."
She did. She made me feel something I'd never felt before.
And now that she's gone, I feel that something even more poignantly – and sometimes painfully – than the half-century we were married: her love, painted, indelibly, all over my heart.