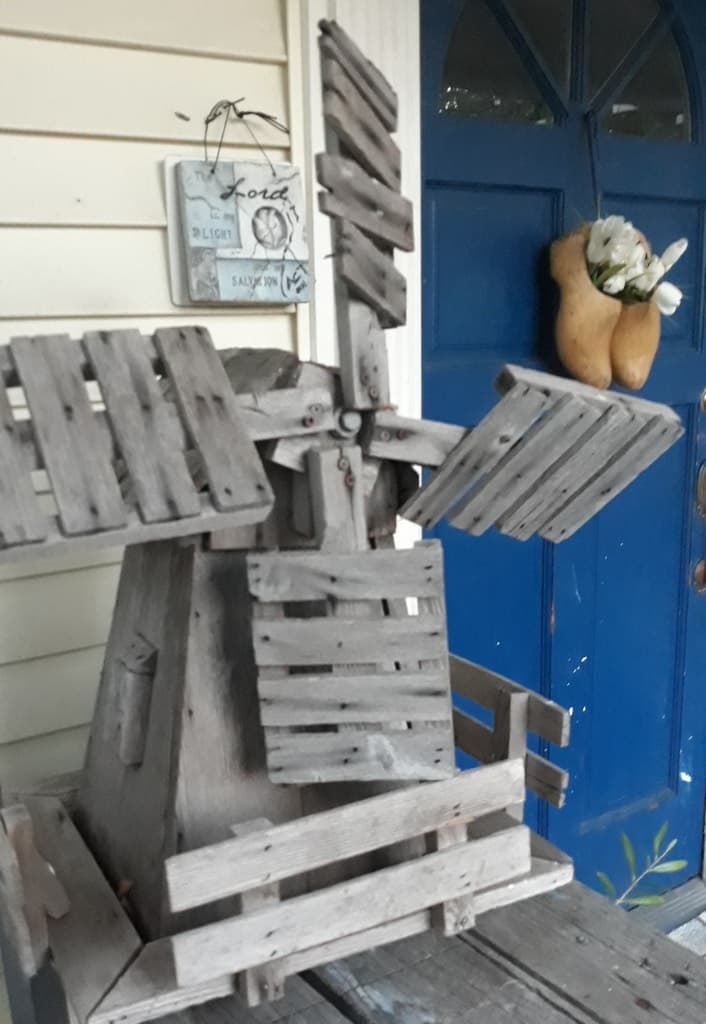 Boxes of tulip bulbs arrived yesterday. Soon they will be planted in my wife's memory. Beauty will abound next spring, appropriately enough as it was the first day of spring this year that she succumbed to a long, long battle with cancer.
She was Dutch. Wooden clogs hang on the door. A windmill her father made sits nearby. Tiles with windmill scenes border the fireplace and Royal Delft Blue dishes are displayed on white lace doilies in a baby-blue cabinet she bought for a whopping Dutch-frugal five dollars and patiently restored when I dropped the unwieldy thing off the porch and it smashed to the rock garden below shattering the glass.
There is a great deal of sadness in my life with my dearest treasure on all this earth being gone.
But one sadness will never describe me.
It is the sadness of which John Greenleaf Whittier wrote in his 1856 poem entitled "Maud Muller."
Maud Muller is a beautiful maid who, "one day, while harvesting hay, meets a judge from the local town. Each is smitten with the other. The judge thinks that he would like to be a local farmer married to Maud, while she thinks that she would like to be the wealthy judge's wife.
"Neither voices these thoughts, however, and both the judge and the maiden move on. Throughout the rest of their lives, each remembers the day of their meeting and remorsefully reflects on what might have been."
I remember the day I was 'smitten' with the beautiful maid that was to become my wife.
It was the whole 'cross-the-crowded-room' love at first glance.
The words of my favorite love song which, when sung, never fail to bring tears, even as they do now as I write this, was a song played at my request at her memorial service as the pictures of her life scrolled by:
"Like a river flows
Surely to the sea
Darling, so it goes
Some things are meant to be
Take my hand
Take my whole life too
For I can't help
Falling in love with you."
She took my hand.
She took my whole life too.
And so it is that the sadness of which Whittier wrote will not be said of me:
"Of all sad words of tongue or pen, the saddest are these, 'It might have been.'"
There will be no 'what might have been regrets' as I finish my earthly course and one day reunite with my wife of 50 years married who just seven months ago went on ahead.