Submitted by Nancy Henderson, Steilacoom.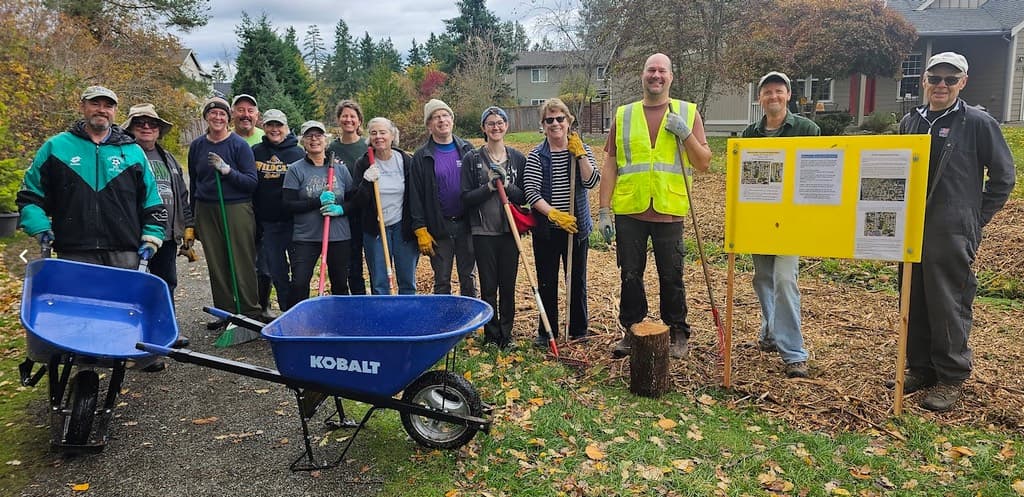 Led by Project Leader Alex Chaney, yesterday morning 16 volunteers made quick work of reducing the huge pile of wood chips to just a memory. In one hour, the chips covering the cardboard along a portion of the 5th Street Waterway were increased to the desired 8 inches.
The rain held off and the cool weather made the conditions perfect for the loading and distribution of the wood chips.
Native plants are in storage awaiting the date in a month or two for planting through the chips and cardboard.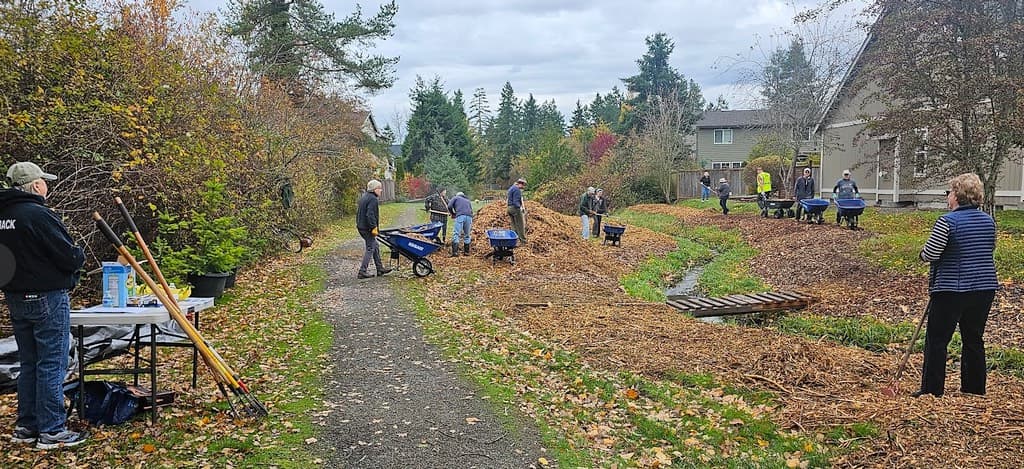 Thank you, Alex Chaney, Barb Przasnyski, Rich Woodruff, Tom Allan, Diann Shelden, Mark Braegelmann, Cassidy Chaney, Tim Burns, Tina Johnstone, Ann Genn, Dennis Reid, Anne Cosgrove, Theda Braddock, Kristel Grace, and Rick Bell, for not only the hard work but for making the event so much fun.