Submitted by Claudia Riiff Finseth.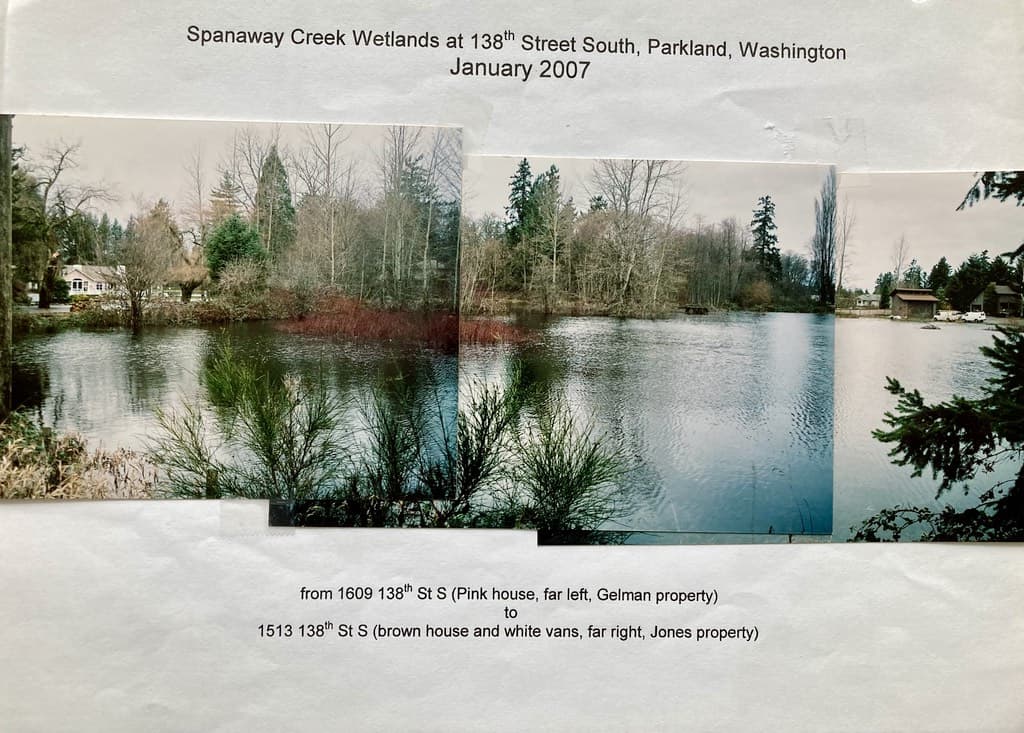 Every fall I get a big postcard from Pierce County reminding me I live in an area known to flood, the Spanaway-Parkland flood plain.
And I know it's true because twice in twenty-five years we have had hundred year floods here where I live along Spanaway Creek near 138th Street South and Spanaway Loop Road.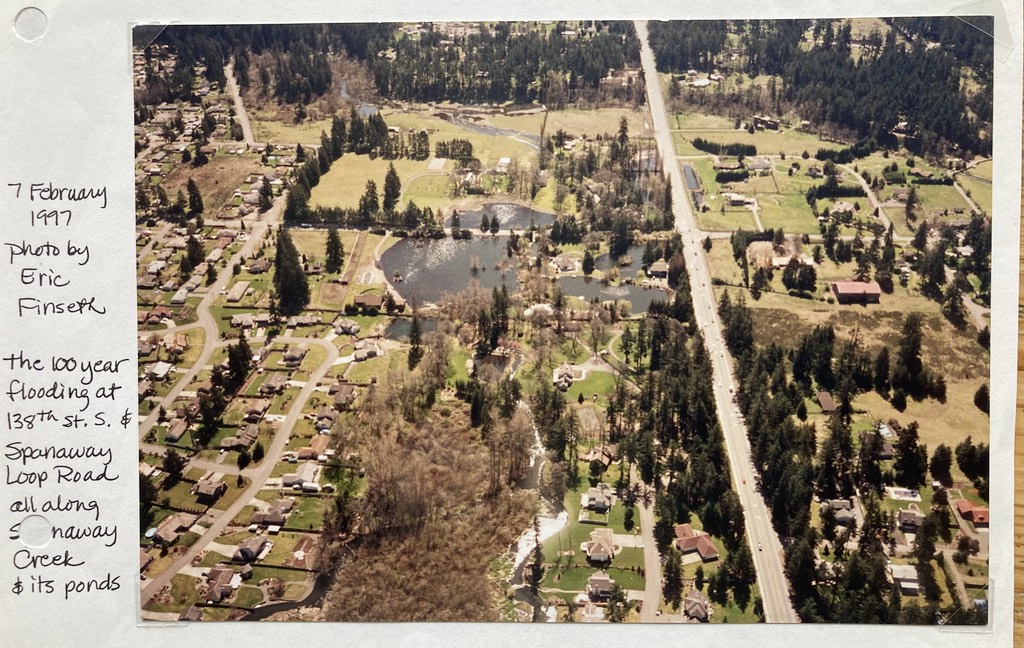 So, again, I don't get why County Executive Bruce Dammeier wants to us the Spanaway Marsh for high density building.
The 50,000 cubic yards of fill he plans to dump on the marsh in order to create his tiny home village there will only increase the seasonal flooding for much of us who live in the area, by pushing the water out further.
There are just so many ways that building on the Spanaway Marsh is a terrible idea. And yet the Executive absolutely refuses to listen to the community.