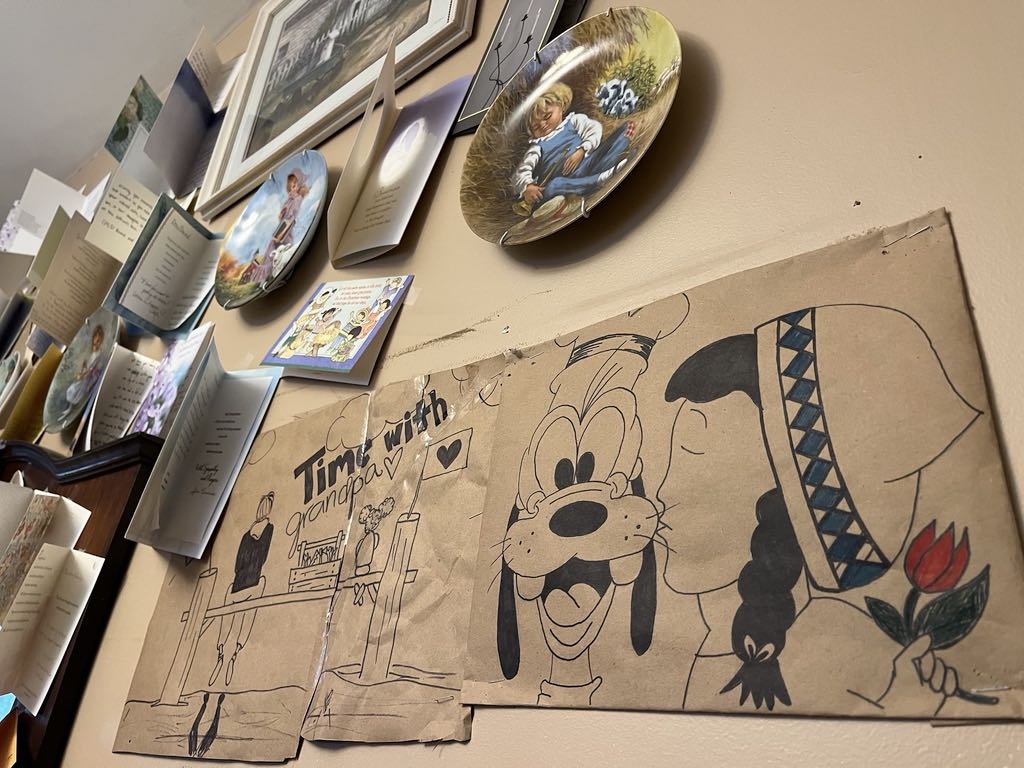 Our daughter is an artist. At Christmas, gifts to me are encased in brown wrapping paper upon which are her free-hand sketches of life as she sees me living it.
It is the Dutch girl (my wife), that married Goofy (that's me), that resulted in a granddaughter (one of 10 grandchildren) who hangs out with her grandpa (as I am so happy all are fond of doing).
The many, many cards that adorn the wall are from so many who so strongly felt the loss, as we all did, of that Dutch girl I married fifty years ago.
I suppose someday I should take the cards down and put them in albums and put the albums in a box and store the box somewhere.
They've been there for seven months after all.
But I can't bring myself to do it. Anymore than I can take down the sketches of life so lovingly drawn.
It's not an ego wall.
There's not a prized catch in the wild mounted on the wall.
It's just an ordinary wall.
A whole-lot-of-love-covered ordinary wall.