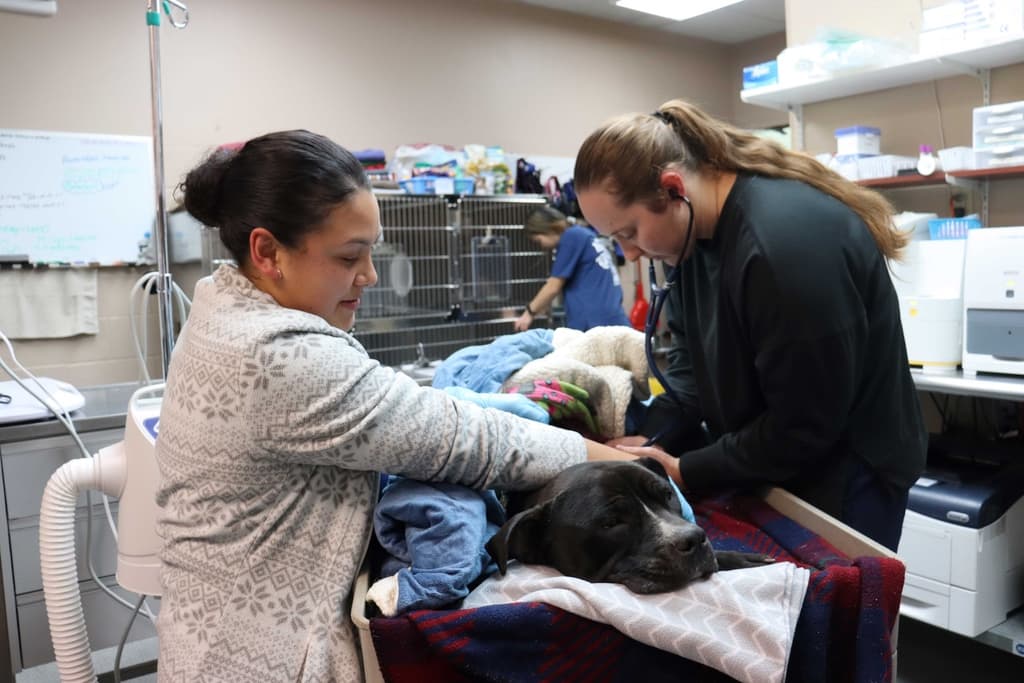 On October 27, a community member found two severely emaciated dogs with one experiencing hypothermia in Wright Park and brought them to the Humane Society for Tacoma & Pierce County.
The two 2-year-old pit bulls, now named Muffin and Marnie, were found skinny, malnourished, and dehydrated.
Muffin arrived at the shelter cold to the touch, suffering from hypothermia, and unable to walk due to muscle atrophy.
The shelter's veterinary team immediately began to warm Muffin with heated blankets and provided fluids to combat his dehydration.
Currently, Muffin is having trouble keeping food down and is experiencing frequent diarrhea. The shelter's veterinary staff continues to monitor him and run tests to check for any underlying ailments.
The shelter's staff have implemented a feeding plan for Marnie to help her gain weight safely.
Donations are urgently needed from the community to help the shelter provide the daily lifesaving care needed for Muffin and Marnie and many other pets in need of urgent medical care, especially as temperatures continue to drop.
Donations can be made on the shelter's website at: https://www.thehumanesociety.org/muffin-and-marnie/.