'Do you have time for me to tell you a story?'
The squirrel tented its fingers as an executive might at a job interview.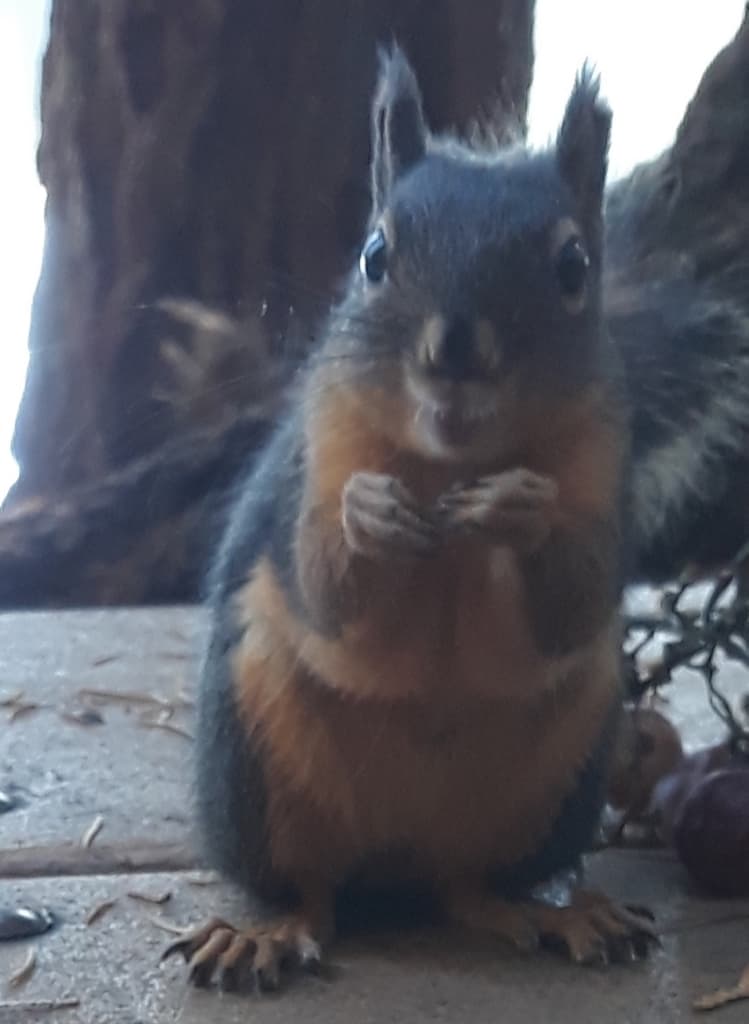 'You're probably wondering why I'm here, sitting under your tree, in your forest by your lake.'
No reaction. No movement. The squirrel's eyes never left my face.
So, I poured out my heart.
'My wife has been gone seven months today. Fifty years ago, our honeymoon was in a wilderness like yours, a long, long way from here. By a beautiful lake like yours. We were deep in the forest and deeply in love.
'Those kind of settings are idyllic, are they not? I mean, you should know, you live in one.'
But the squirrel didn't respond. Just its big, brown eyes fixed on mine.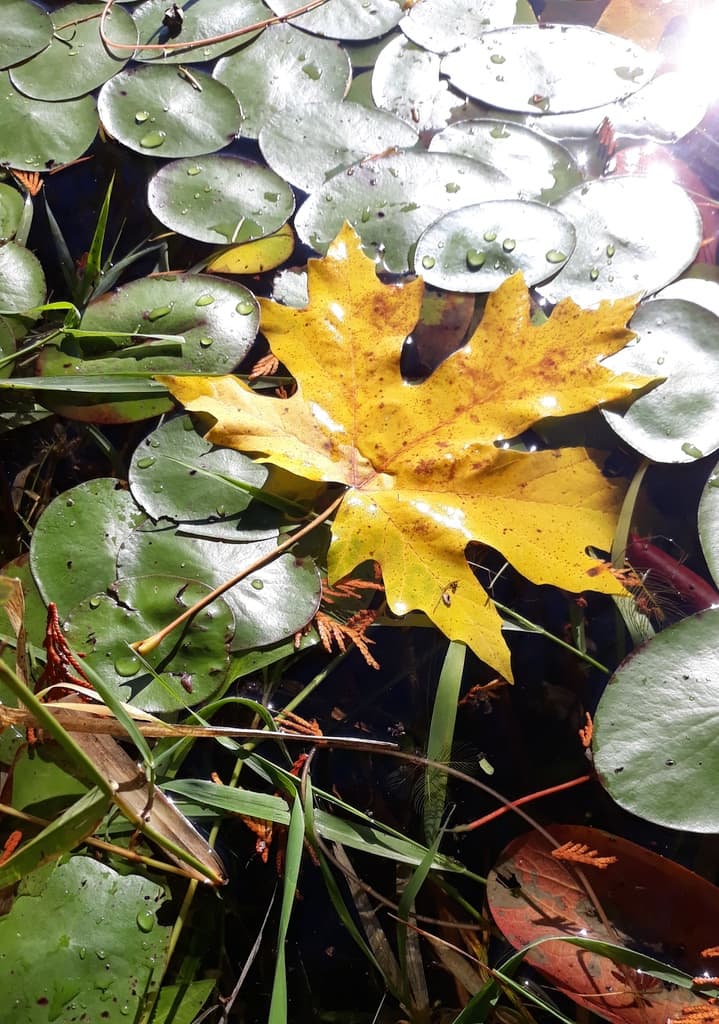 'From your perch on the branch of this tree, did you see the maple leaf lying among the lily pads? The droplets like tears sprinkling the surface? The leaf is there because it has fallen, detached from the tree that gave it life. It's still beautiful though, isn't it? Detached, like my beautiful wife, from me, who I lost to cancer.'
I reached up to brush away my tears and the movement must have startled the squirrel because when I looked again, he was gone.
Postscript – This photo of me sitting alone by the tree was taken by a stranger who was likewise wandering along the shoreline. When I explained that there would be two of us in this picture except that I had lost my wife to cancer, he said, "Do you know why I am here?  Because I lost my parents not long ago.  That's why I come."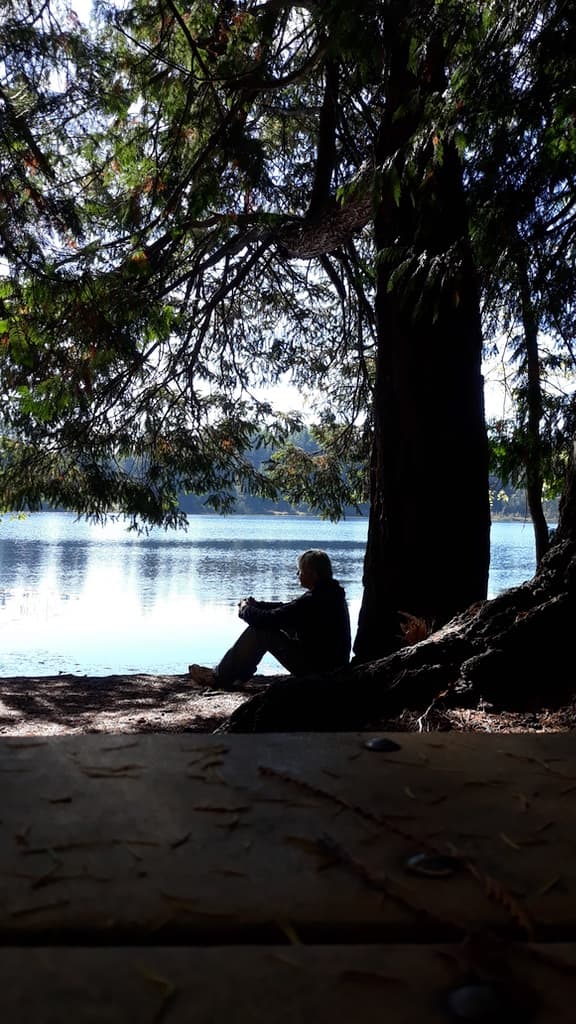 Then the stranger said, "Cherish where you are."
It is J.R.R. Tolkien to whom is attributed the phrase "Not all those who wander are lost."
"In Lord of the Rings, Frodo himself is clearly a wanderer, as is Aragorn and, arguably, Gandalf himself. And yet, the clear message throughout all of their wandering journeys is that they must wander with convictions, with purpose, with a direction toward an end."
"All that is gold does not glitter,
Not all those who wander are lost;
The old that is strong does not wither,
Deep roots are not reached by the frost.
"From the ashes a fire shall be woken,
A light from the shadows shall spring;
Renewed shall be blade that was broken,
The crownless again shall be king."