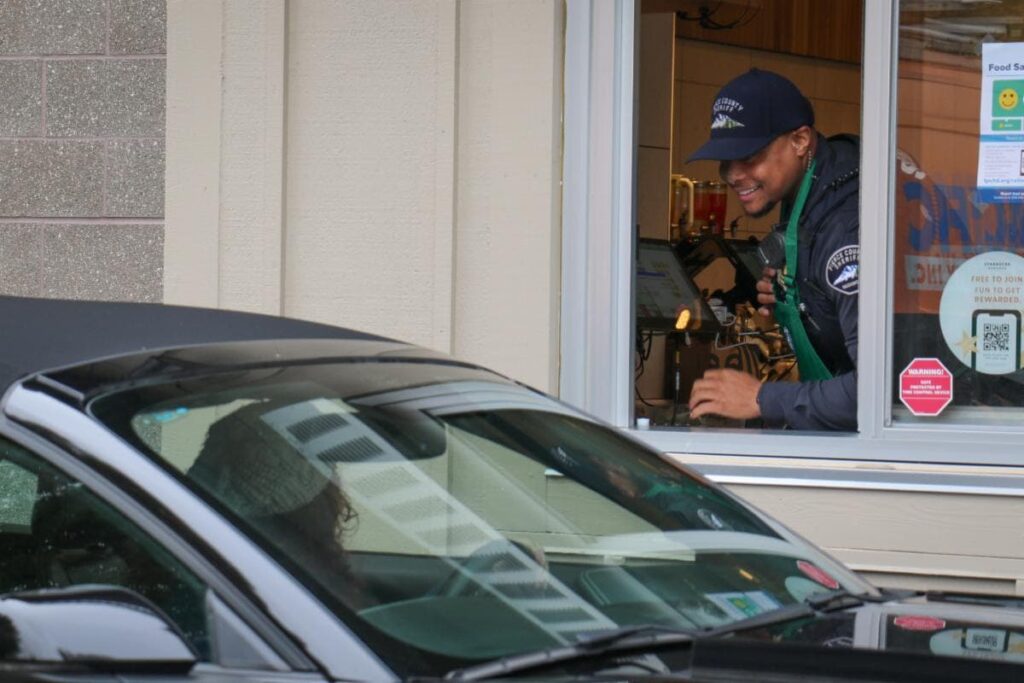 Patrons running in for their venti lattes at the Starbucks in the Green Firs Towne Center on Oct. 4 might have been surprised to see a heavy police presence there that day.
But the men in blue were not responding to a call for service, but were there as part of the National Coffee with a Cop initiative that is designed to break down barriers between police officers and the citizens they serve by fostering positive connections and interactions.
Police Chief Pat Burke, Sgt. Zach Bregel and Deputies Doug Maier, Bill Brand, Jonathan Hammond and Jason Smith rotated in and out over the course of two hours to make introductions and listen to the concerns of constituents.
Burke said he was impressed by the informed questions they received about topics such as recent legislative actions that impact things such as police pursuit and narcotics laws. "People are paying attention to what's happening in Olympia and wondering what that means for them as residents and business owners in University Place," he added.
Several participants also had very specific questions related to their neighborhoods and indicated they are interested in seeing more and more of these kind of events. "We have to work around our staffing levels, but we will do all we can to meet that request," Burke added.