Submitted by Nancy E. Henderson.
The Town of Steilacoom has been awarded a $2000 grant from the Pierce County Chambers-Clover Creek Watershed Small Grants Program toward restoration of a portion of our 5th Street Waterway.
Our next Parks and Trails Volunteers Work Party will be Sunday, 29 October 2023 from 1000 to 1200 to begin the restoration.
The 5th St Waterway is a narrow stream of water that travels from Farrell's Marsh through several neighborhoods to Puget Sound. While parts of the stream travel through well-vegetated, shaded terrain, approximately 0.4 miles of the waterway from Union Avenue to Gove Street are exposed to full sun and degraded with invasive plants such as canary reed grass and Himalayan blackberry. There are few native shrubs to shade the waterway and reduce water temperatures flowing into the Sound, or to provide natural habitat for native wildlife such as frogs and salamanders.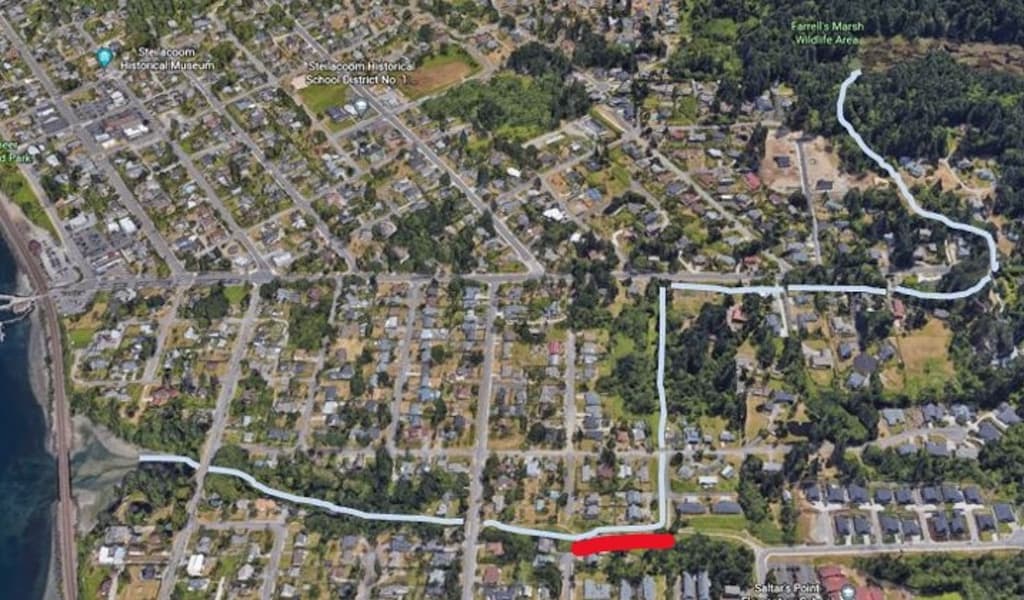 Phase I of this project will take place 29 October 2023 along the waterway from where Jackson St. enters the 4th Street Trail as outlined in red. Invasive plants now bordering the waterway will be suppressed with placement of cardboard covered with 8" of mulch.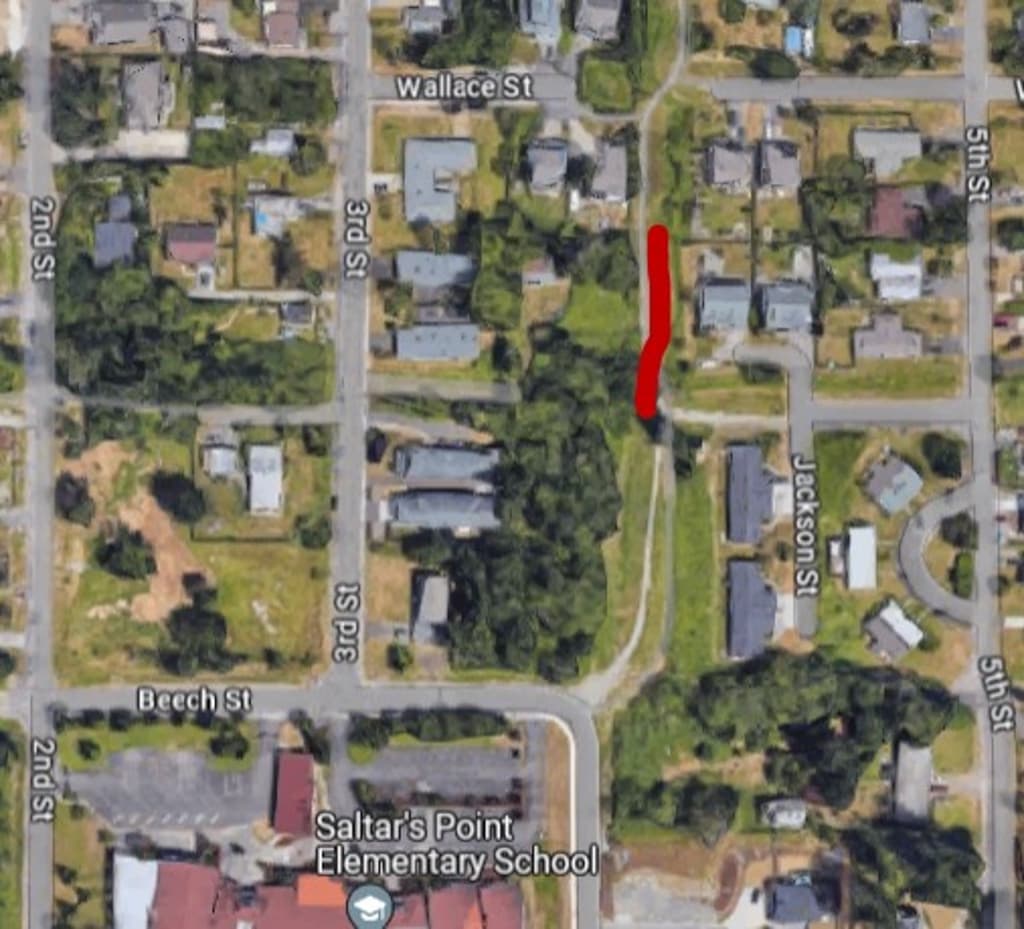 Phase II will begin when the invasive plants are eliminated. Native shrubs will be placed along both sides of the waterway. Volunteers will monitor the site and schedule future work parties to remove any invasive plants that may return.
We will meet where Jackson St. enters the 4th St Trail. Best vehicle access is from 5th St. Parking is available along Jackson St. and also available on Beech St. near Saltars Point Elementary School.
Rakes, bedding forks, and wheelbarrows will be provided. Bring gloves. Light refreshments will be on hand.
Questions? Nancy Henderson, nehenders@comast.net