Submitted by Monica Davis, Principal.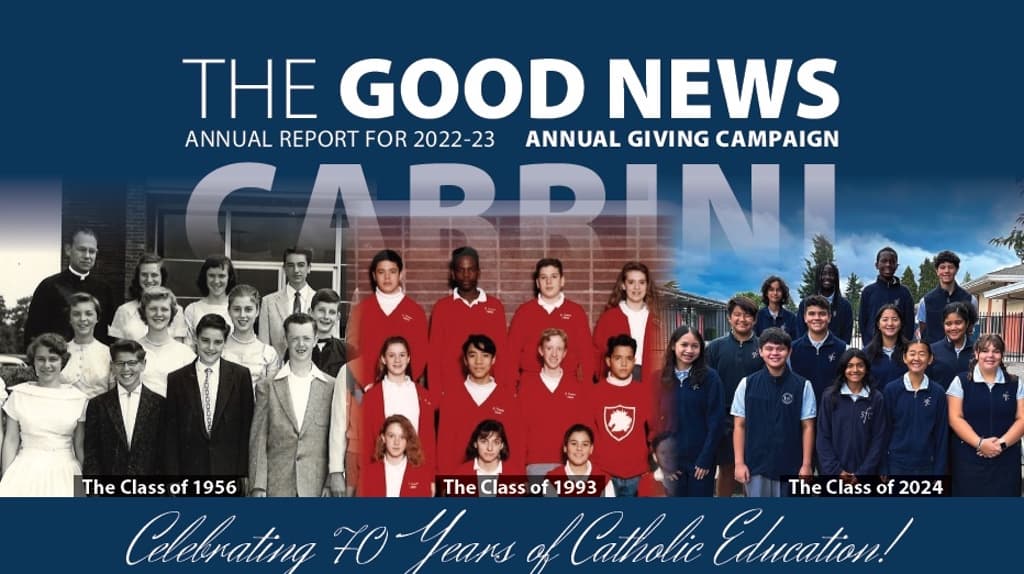 We are so excited to be celebrating our 70th anniversary! It is quite amazing that this school has been an consistent implement of Christ's mission for 70 years, bringing God's word to our students, and forming them to be both responsible citizens and active disciples of Christ. Whenever I enter my office, I think of the wonderful sisters and lay principals who came before me, and I feel honored and humbled to work in the same space that they had worked. They have truly accomplished wonderful things!
Every year brings changes and updates. This past year, we were able to install a new intercom system with reader boards in every room and in the hallway, boradcasting to the courtyard, playground, and even our athletic field. This allows our students to see and hear important instructions. We fully licensed our Pre-Kindergarten, remodeled our kitchen, replaced worn carpeting, and refreshed our campus with new paint. Most importantly, we improved our security by building an 8-foot slatted fence behind the school, shielding the school from the Town Center parking lot.
St. Frances Cabrini School is blessed every day by the smiling faces of over 180 happy, engaged students who attend our school from Pre-Kindergarten through 8th grade. Our faculty and students work together to live out our Mission statement – every day – all day – in person. Our students are growing academically, spiritually, and emotionally.
MISSION STATEMENT – St. Frances Cabrini School provides a quality Catholic Education which inspires academic excellence, supports a diverse community, and motivates students to become respectful, responsible individuals, who are active disciples of Christ.
We would like to spread the news and invite our former students, alumni, and community partners to be a part of our school's 70th anniversary celebration. We look forward to seeing you on October 21 from 3:00 to 7:00 PM for light refreshments at the school to celebrate this momentous occasion together!
We are looking forward to growing strong for another 70+ years!