Office of Jani Hitchen, Pierce County Council, District 6 announcement.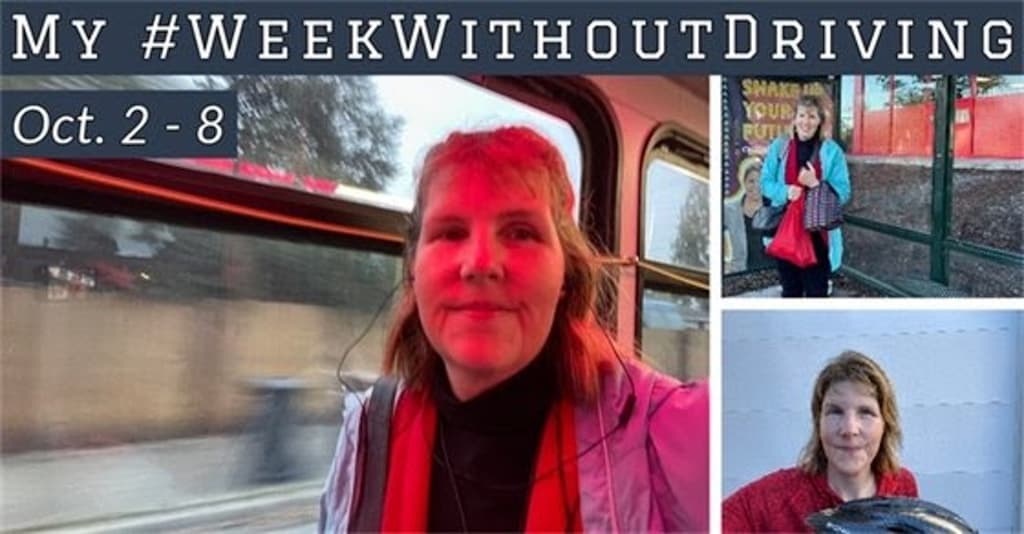 I had many reminders all last week that there are wonderful people who call Pierce County home. For those who don't follow me on social media, last week was the national #WeekWithoutDriving. I was an active participant again and had some very different experiences than the previous year. However, just like last year, the week provided ample opportunities to connect with many wonderful people who call Pierce County Home.
I started my week by leaving my purse on the bus. Like anyone who has left behind or lost a purse or wallet, I began going through all the 'what ifs.' What if someone starts charging things? What if they take my identification? What if they do something to my cell phone? All of these questions went through my head around 7:45 a.m. on Monday, Oct. 2, when I went to get my cell phone out of my purse and it wasn't there. All my other things made it to the office, but somehow, my purse didn't.
Thankfully, someone on the bus found it and turned it into the driver, who held onto it. Thankfully, the Pierce Transit website told me who to call, and I spoke with a person who started the process to reach out to the bus driver. Thankfully, some fantastic people flagged down a bus and asked about connecting to the bus I had been on to see if they had it. Thankfully, I was able to find out where the bus would be AND what time I could connect.
I doubt the person who turned in my purse will read my newsletter, but thank you! Thank you to anyone who has found a purse, cell phone, diaper bag, wallet, or something that could be of value and turned it in. Being kind and thoughtful is essential these days, and often, if you watch the news and social media, you might think that everyone will do the wrong thing. That isn't the case.
Kindness and Courtesy Witnessed
While what happened to me is just one example, I saw many additional acts of courtesy and kindness that helped remind me of how wonderful people can be.
I saw a father trying to park a stroller on the bus, and it was apparent he didn't do this often. Another mother walked over to show him how to park it securely.
I saw a teen give us their seat on the way to school when an older woman got on the bus and no other seats were available.
I saw a person pay for someone struggling to find enough money to get on the bus.
I saw the bus driver wait a minute so a couple could get across the street to catch the bus.
I saw people asking about children and asking if they could help as parents tried to move kids, supplies, strollers, and themselves into seats on crowded buses.
In essence, I saw kindness and its impact on people. You can be the person that helps another in a seemingly small way. Those small acts can genuinely make someone's day, and I hope you will remember that as we move into the busy fall and winter.
Additional Acts on a Larger Scale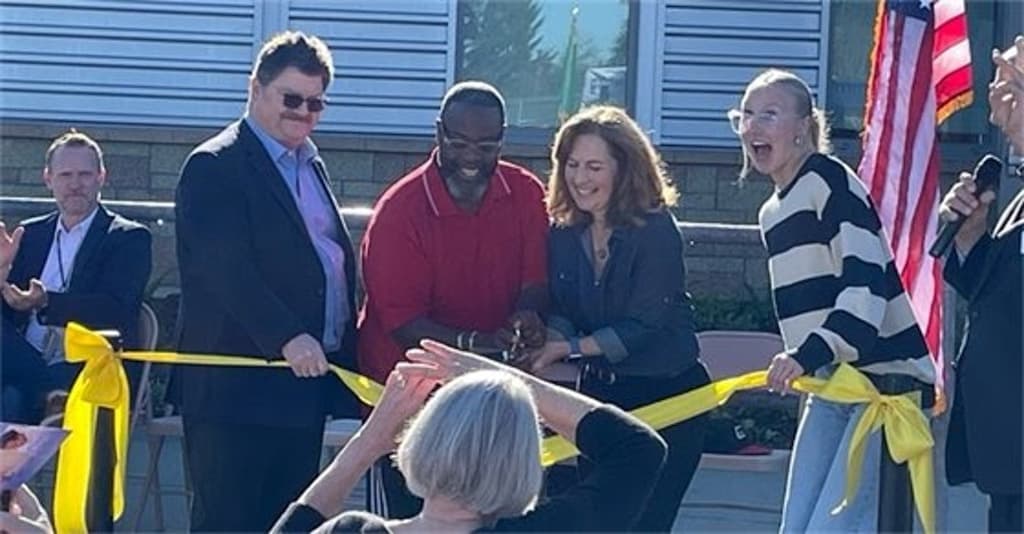 On Saturday, I had the opportunity to attend two events that also highlighted how wonderful people can be. The first was ABC Day (All Bethel Community Day), hosted at my former high school. I witnessed the ribbon cutting for the new School-Based Health Clinic housed at Graham Kapowsin High School and staffed by Community Health Care.
This clinic will bring physical, dental, and mental health care into a community where people generally drive to Puyallup, Tacoma, or further to access care. Youth have to miss entire days of school or go without care.
Bethel is now partnering to support two of these clinics, and these partnerships help solve problems. So, while not my Council District, I had to highlight this because it is a creative way to solve a problem. It would not be possible if a school district didn't take on a significant problem and put the health and wellbeing of the children they serve, and the families they support, at the top of their priority list. I must also thank Congresswoman Dr. Kim Schrier, who was instrumental in getting the much-needed funding to make this a reality. Thousands of students will benefit from these supports.
I then quickly drove to Franklin Pierce High School to participate in the Buddy Walk. You might remember in March, we proclaimed Mar. 21 as 3-21 Day in Pierce County and acknowledged the lives of those in our community with Down Syndrome, and the families that love them. The Buddy Walk is a fundraising event that this community puts on to raise funds to help support families doing their best to support these extraordinary individuals. It is a beautiful event; the hugs, high-fives, laughter, and energy make it very special.
Two different school districts were stepping up to meet two separate needs, working hard to support the youth they educate and the families that care for them. Kindness matters; if we can remember, small acts of kindness make our county a great place to call home.
Community Connections
Community Screening of Secrets of Blue Zones: Friday, Oct. 13 from 6 to 9 p.m. at PLU's Karen Hille Phillips Center at 12180 Park Ave. S. If you want to watch with the community and learn a little more about the history behind Blue Zones that has come to Parkland and Spanaway, here is your chance. Registration is required. Other Blue Zones events include Moai (walking groups), cooking demonstrations, and reading groups. You can take a look here at the Blue Zones Events page.
Teen Halloween Thrift Shopping: Friday, Oct. 13, from 10 a.m. to 3 p.m. teens between 13 and 18 can register for this costume prep excursion. It is a non-school day for students. Pre-registration is required. The ticket cost includes transportation and lunch.
Truck and Tractor Day: Saturday, Oct. 14, from 12 to 3 p.m. at Fort Steilacoom Park. You can enjoy this special day designed for young people and the young at heart. Enjoy crafts, games, and giant trucks and tractors.
TRICK-OR-TREE: Saturday, Oct. 14, at the Spanaway Park playground from 10:00 a.m. to 2:00 p.m. Free Trees is back for the planting season! Drop in at any "Pitch In For Parks" event for a free one-gallon tree or shrub.
Thriving Together Resource Event: Wednesday, Oct. 18, from 8:30 a.m. to 12:30 p.m. at the McGavick Conference Center at CPTC 4500 Steilacoom Blvd SW. You can connect and learn about local support for small business owners.
Fall Safety Day: Saturday, Oct. 21, from 10 a.m. to 1 p.m. at West Pierce Fire & Rescue. WPFR will host its annual Fall Safety Day event. This event is fun for the entire family, and of course, every child receives a free pumpkin! A food drive will also take place at the event, so please bring your non-perishable donations. Local farms have generously donated pumpkins.
While I spent the week trying to navigate the world without driving alone in my car, I was reminded that it is imperative to think about everyone in our county and how they experience the world. It allowed me to increase my understanding, expand my thinking, and reflect on existing disparities. I always strive to learn more about the community I serve, and this was just one more way to do so, and it was, once again, impactful.
Click here to sign up for Councilmember Hitchen's e-newsletter for District 6.