At 10:05 am, on October 12th, our University Place Deputies were responding to an alarm at the Washington Federal Bank at 4221 Bridgeport Way W.
Our deputies arrived in the area within a minute of the alarm and saw a silver Cadillac sedan speeding out of the bank parking lot. With the alarm at the bank and a vehicle fleeing, deputies believed a robbery had just occurred. They attempted to stop the vehicle, but it sped away north on Bridgeport Wy.
Deputies pursued the vehicle as it went east on 40th St W. The suspect ran into the back of another vehicle sending it off the roadway. The suspect vehicle was disabled and the bank robber fled on foot. Deputies followed him into the woods where they were able to catch him.
Once the suspect was in custody, dispatchers were trying to call inside to the bank but there was no answer. A detective who had been in the area during the robbery went back to the scene and saw no one inside. When he announced he was with the Sheriff's Department then the two bank employees emerged from the bank vault.
The suspect had robbed them at gunpoint and then wanted more money from the vault. When the employees were in the vault they shut the door so the suspect could not get in. He then fled the bank.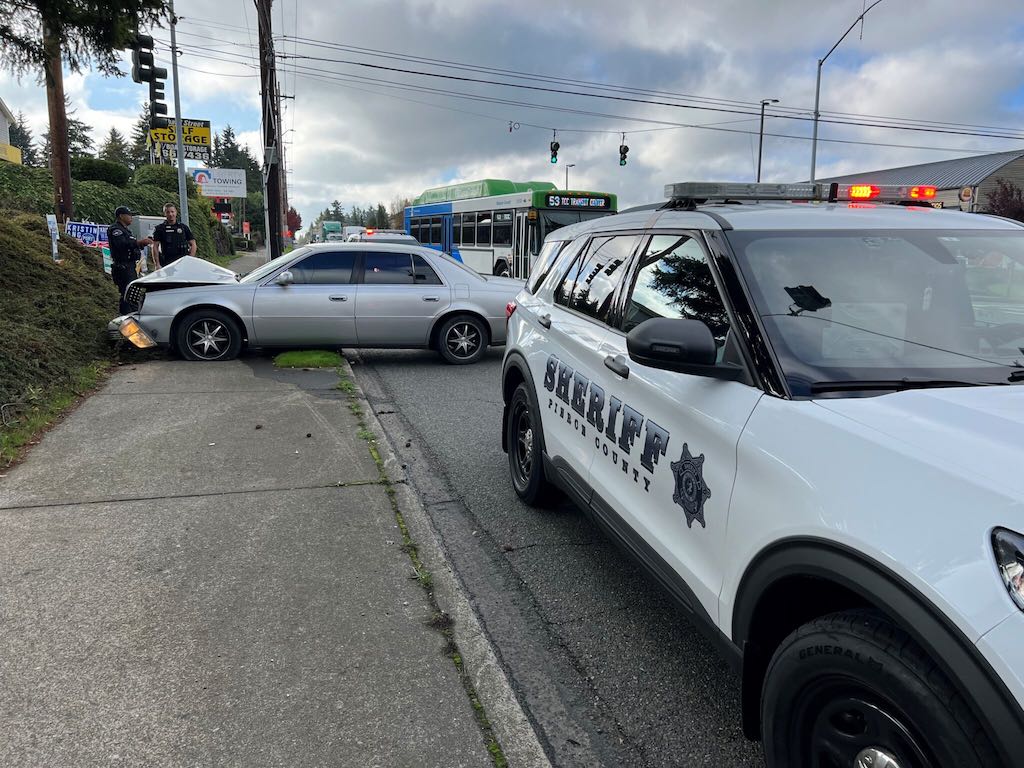 This was great police work by our deputies who recognized the high likelihood of a serious crime occurring and apprehended this dangerous suspect.
In addition the bank employees were extremely brave in their decision to lock themselves in the safe so this robber could not harm them.
The woman in the vehicle that was rear-ended, was transported to the hospital with non-life threatening injuries.
The suspect will be booked into the Pierce County Jail for Robbery in the 1st Degree, Kidnapping, Felony Eluding, and Hit and Run, outstanding job!
The post Deputies Catch Armed Bank Robber, Find Employees in the Vault first appeared on Pierce County Sheriff's Department Blotter.