Submitted by B. J. Coleman.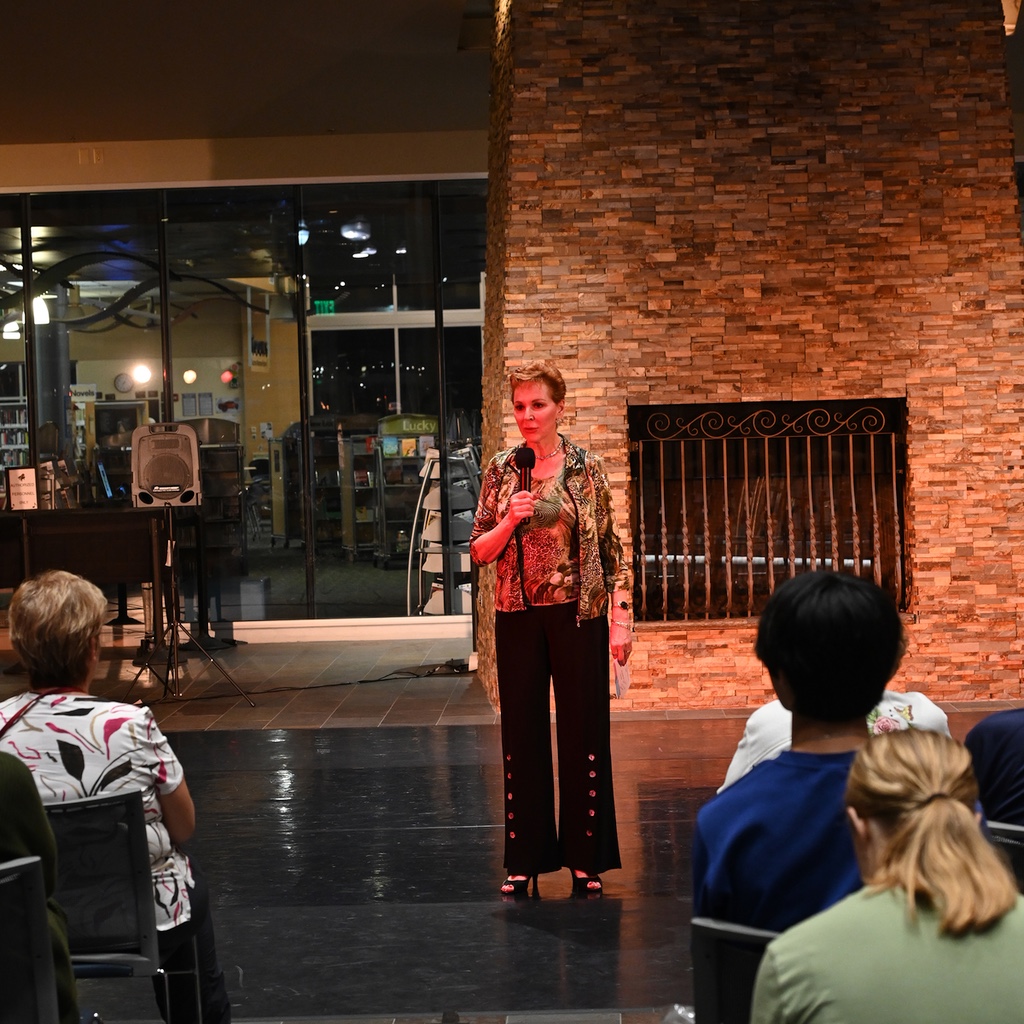 The standing-room-only audience at Dance Theatre Northwest's recent fall Art Showcase was treated to an exciting variety of dance styles and technical abilities in a somewhat surprising lineup last Saturday, October 7th. While the dancers entered the stage in their pointe shoes, sparkling tutus and tiaras immediately establishing them as ballet trained, the stylized choreography to an orchestral rendition of "Luck Be Lady" caught many by surprise. Richard Philion, guest artist, did not disappoint with his countless turns, high kicks, leaps and stage presence. He was both regal and entertaining all night long.
"Crocodile Rock," demonstrated fanciful tap dance in more sparkling costumes and every number that followed was unique and special. The company has always been known for its glamorous costumes and this was no exception.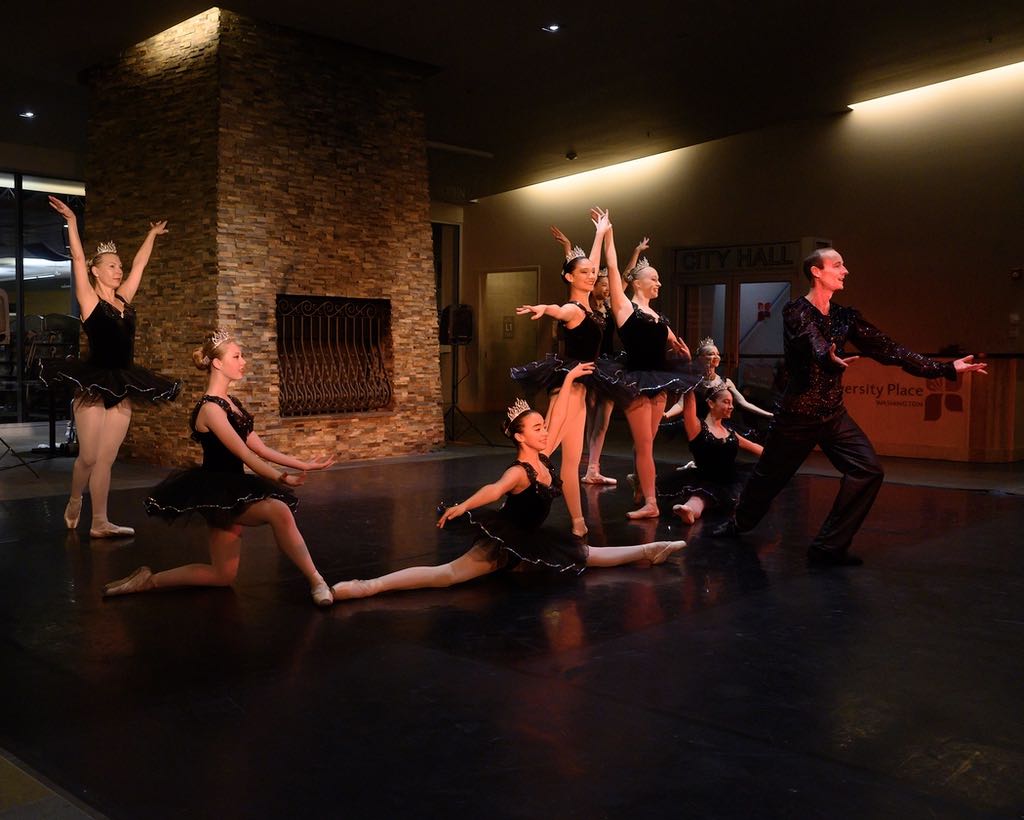 Nearly all of the program was staged and choreographed by Dance Theatre Northwest's artistic director, Melanie Kirk-Stauffer. Her heartfelt piece, "They Don't Care," was an audience favorite. Philion demonstrated both his versatility as a contemporary ballet dancer and incredible stamina with grand elevation, a combination of walk to running moves, static arm movements, turns, and seemed to go through almost every imaginable position in a flashy display of technical prowess.
Every dance and dancer demanded skill and the evening was for the most part a colorful display of talent, fun and fancy. Lilie Nausid, Sophie Herrera and Joanna Mesler were outstanding leads particularly in the "Arabian," dance which was an excerpt from the holiday season's Nutcracker. The company plans to present at least two performances (more if sold out) on December 16th and 17th at the Mt. Tahoma Auditorium in Tacoma.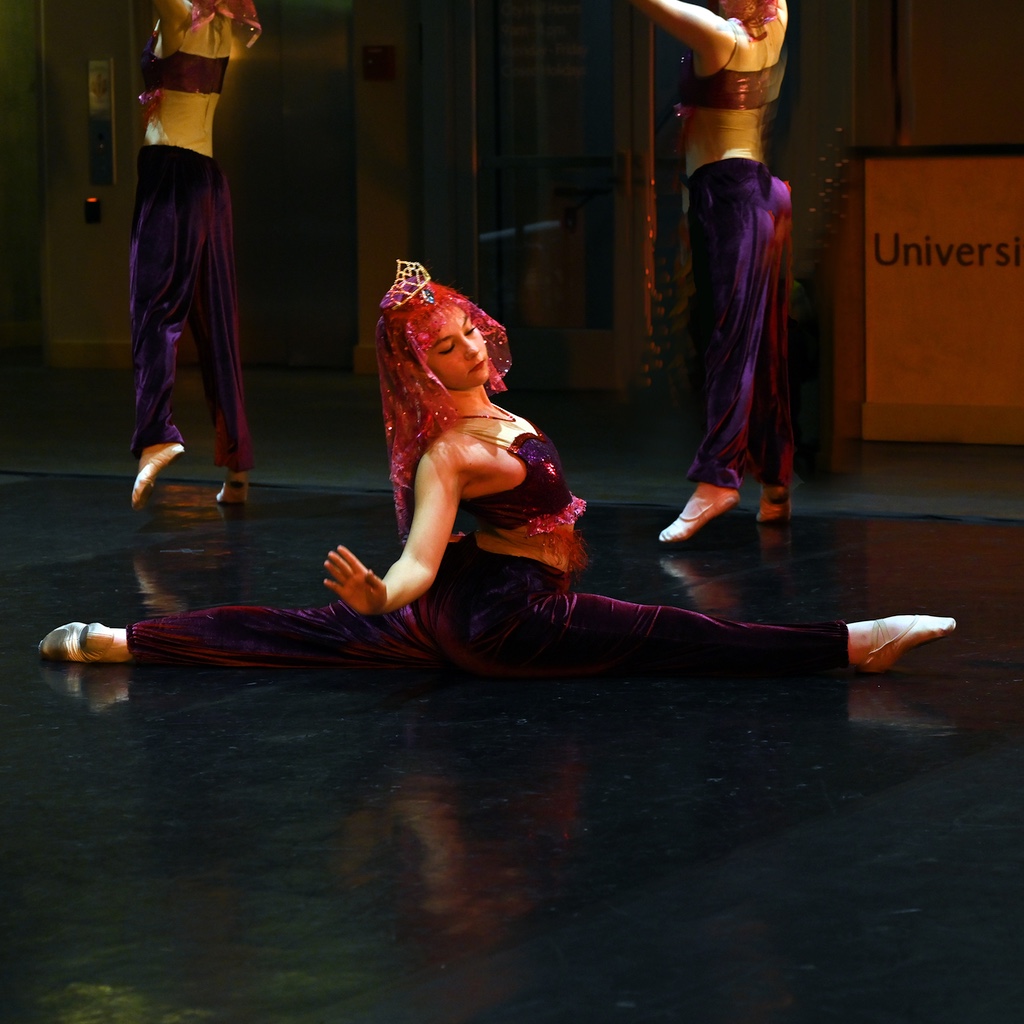 Kirk-Stauffer introduced Tremar Baptiste before his self-choreographed contemporary performance. His "Jack in The Music Box" was very well executed, with interesting arm movements and creative pacing, that immediately grabbed the audience.
Other audience favorites, "Toy Trumpets" and "Anything Goes" brought smiles and joy to the diverse audience—Dance Theatre Northwest definitely sent the message, "we are here to entertain."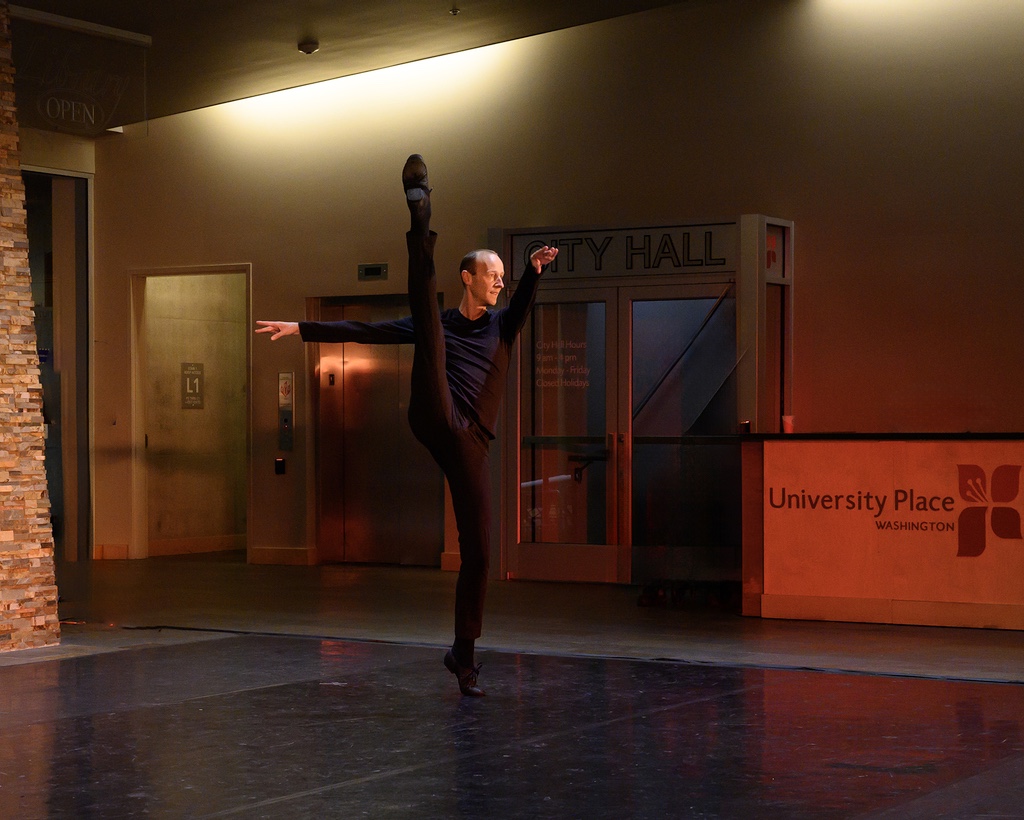 The recent performance took place at the University Place Library Atrium, Saturday, October 7th Not only was the performance free, handicapped accessible and open to the public, but the Happy Duo Café next door greeted guests with complimentary coffee and tea. Kirk-Stauffer gave honorable mentions to a long list of season sponsors and volunteers who had helped make the event possible in her accompanying lecture.
Dance Theatre Northwest hopes to be back in the groove of providing multiple community service outreach accessible arts performances and plans to announce its 2024 dates and venues in the near future. They are hopeful about their plans to be back in the Library Atrium at least a few times next year. They also have plans to collaborate with the Tacoma Museum of Glass, several elementary schools, and Pacific Lutheran University.
Dance Theatre Northwest is a 501-c-3 non-profit organization committed to making dance as an important art form accessible to individuals and groups and to assisting future dancers and artists. Dance Theatre Northwest is currently offering Ballet, Jazz, Tap, Musical Theatre, Yoga, Stretch, Conditioning & Dance Exercise Classes & Performance Opportunities for Adults, Teens & Children at
2811 BRIDGEPORT WAY WEST #24, UNIVERSITY PLACE/TACOMA, WA 98466
For more information visit our website www.DTNW.org.