Submitted by UnitedHealthcare.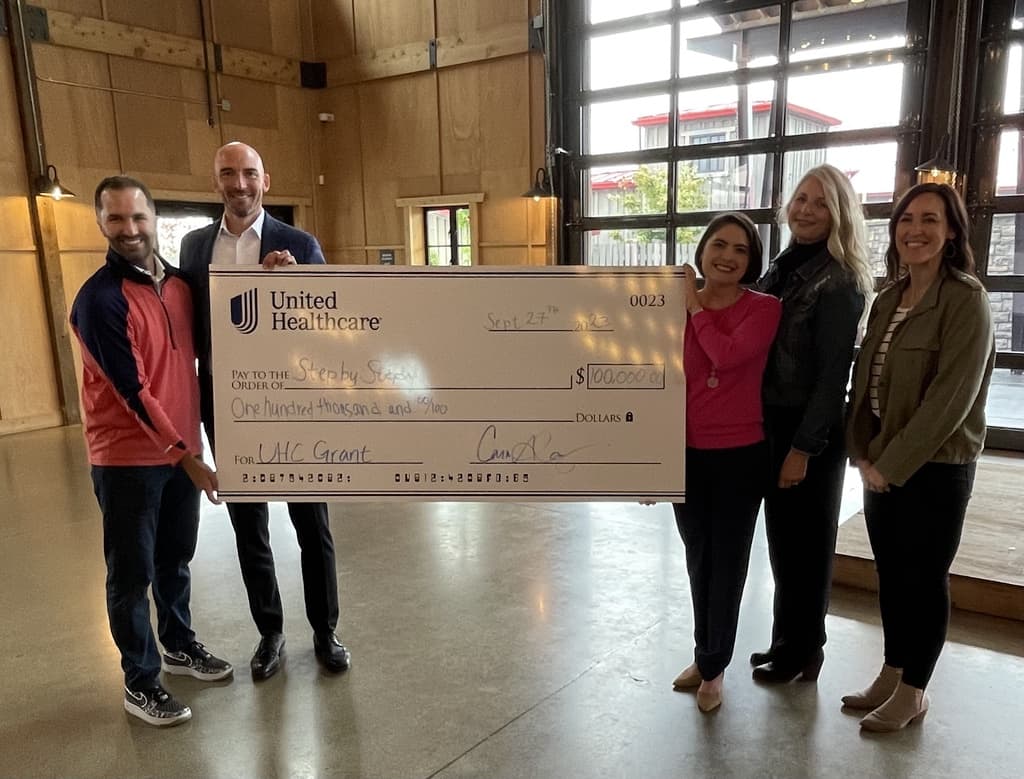 On Sept. 27, 2023, UnitedHealthcare presented a $100,000 check to Step by Step, a Puyallup-based nonprofit that supports at-risk mothers and their families with programs and resources.
"As the father of three girls, I'm especially thrilled to support Step by Step and its mission to support women. This grant is an example of UnitedHealthcare's ongoing commitment to address all of the factors that influence a person's health, including mental health support, access to nutrition, and transportation needs," stated Gary Daniels, CEO of UnitedHealthcare of Washington.