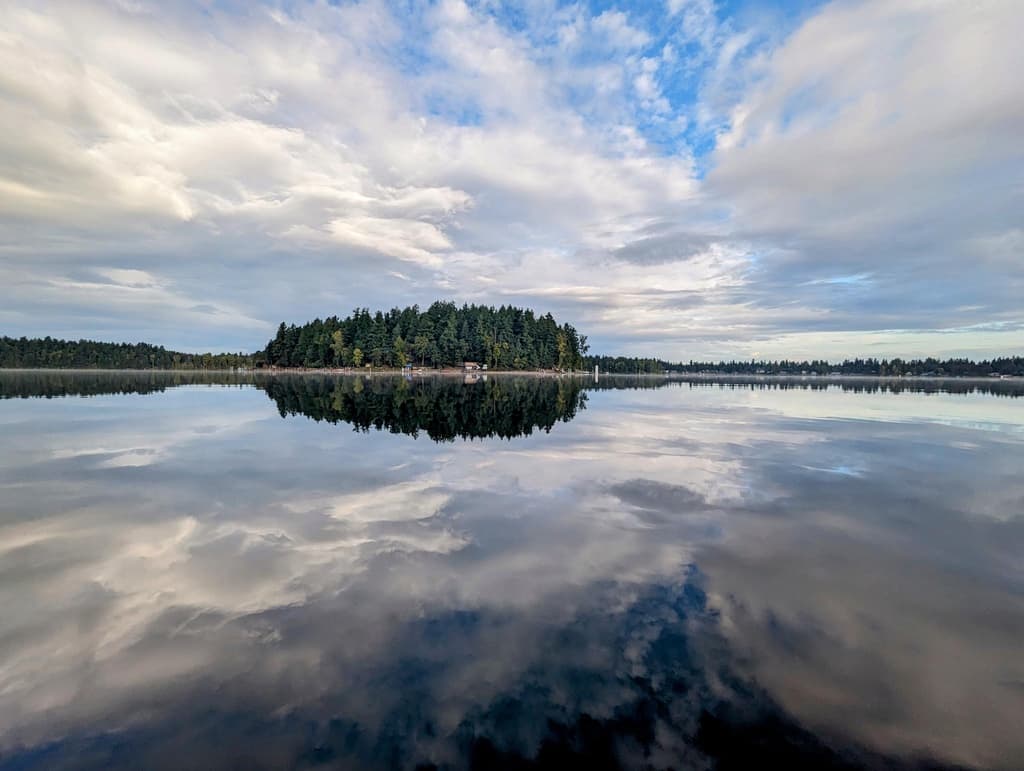 It is a cry for help. A supplication from the depths of despair, a pouring out of grief even as the skies pour down an onslaught of side-ways driven rain.
When?
When will there be peace for this troubled heart?
And where?
Where will I find love again following so great a loss?
The appeal for hope and help in fact echoes the answer: 'Awake! Awake!'
Awake.
Rise up.
Go down.
For there on the shoreline in the early morning, nothing moves. Not a ripple bestirs the water's glass-like surface.
It is in this place of quiet, where heaven and earth are mirrored, that my soul becomes still.
Alone.
Away.
Awake.