Submitted by Nancy Henderson.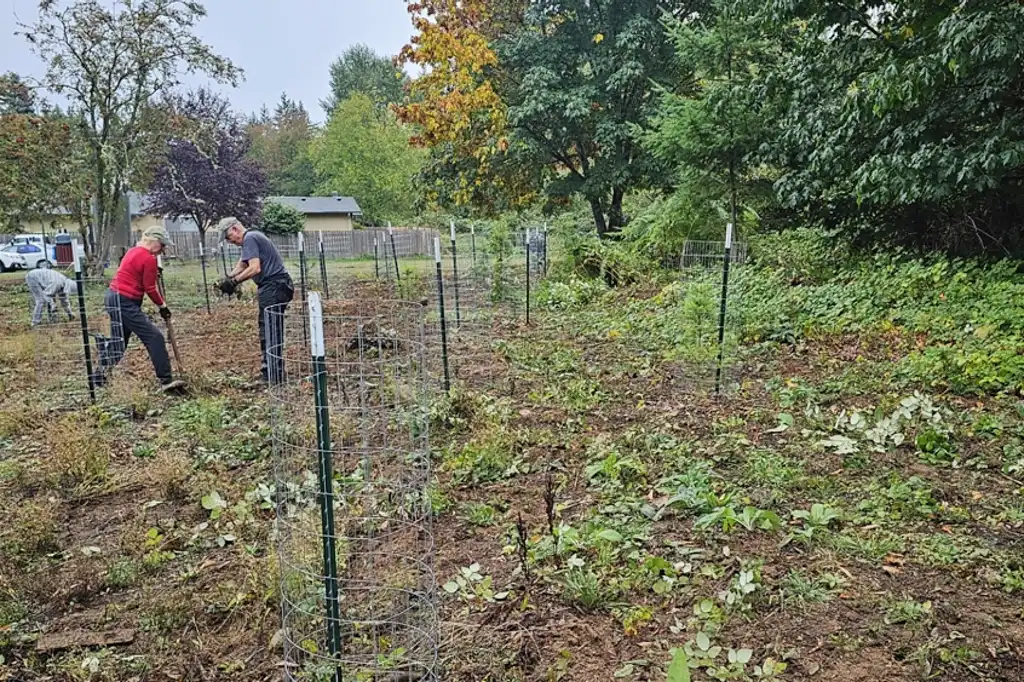 Thank you, Alex Chaney, Ann Genn, Dan and Barb Szekely, Hugo and Jennifer Fischer, Kevin and Stephanie Riddle, and Dick Muri for your hard work at Sunday's work party removing blackberry vines and other invasive plants from the area where last fall 75 trees were planted at the Chambers St entrance to Farrell's Marsh.
The rain was more refreshing than annoying and softened the ground making digging easier. The area looks much better but will need continued maintenance. Stay tuned for another similar event, hopefully not precisely at the time the Seahawks play.