Submitted by Classy Chassis.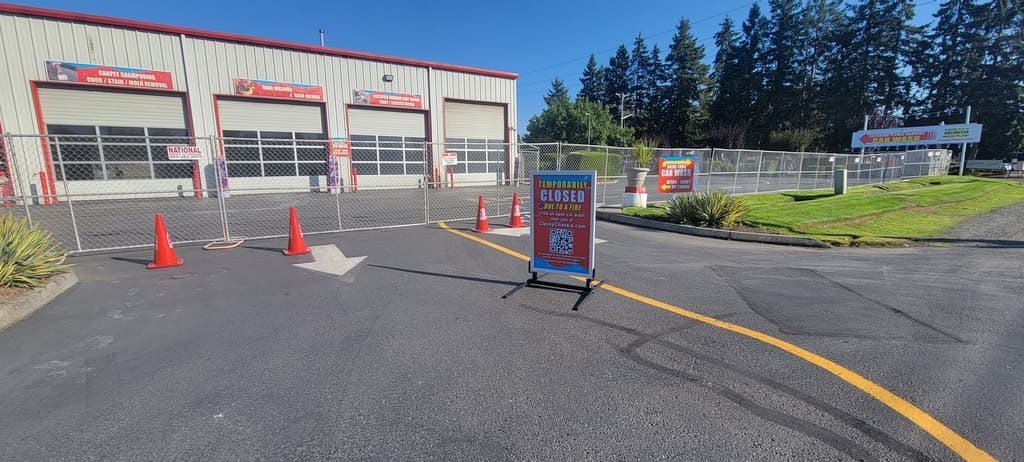 During the early morning hours of September 19, 2023, there was an electrical fire at the Car Wash & Detailing Center located at 7701 Custer Road West in Lakewood. The damage incurred is extensive, and the site will be closed to washing and detailing services for an extended period of time. Thankfully, due to West Pierce Fire's quick response, the fire was contained to only this building, and the Classic Coffee Drive-thru and the Xpress Lube Center located on the property were not impacted, and will remain open for business.
Owners Corey and Lisa Campbell's primary concern at this time is the well-being of their dedicated staff, and they have committed to fully supporting them and minimizing any additional hardships this situation may bring to them and their families. At this time they have already been able to shift their Admin team and most of their Lakewood staff to other sites.
On Friday morning, Mr. Campbell sent an internal email explaining that customer loyalty is the reason his company has thrived at this site in Lakewood over the last 28 years – nearly to the day… He also expressed his and his family's gratitude for the kind words and encouragement received in the past few days, and explained that his customer's support, understanding, and patience has been invaluable during this unprecedented event.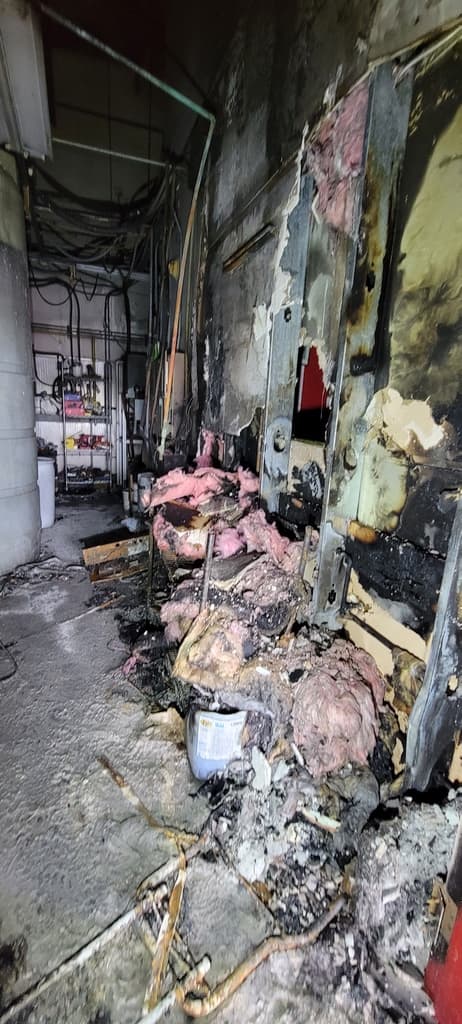 While we have yet to fully determine the full extent of rebuild, we know this will be a very long and extensive process to reopen. We have an active plan in place to properly take care of the site's monthly Unlimited Wash Plan members, and we are also working tirelessly towards a nearby alternative for our customer's wash, express interior and detailing needs. In the meantime, on behalf of all of our team family here at Classy Chassis, we ask for you to please support us by regularly visiting our other sites (and say hello to the familiar Lakewood staff!) where you can enjoy your same top-quality, professional washes:
Classy Chassis also offers 24-hour self-serve sites, including Automatic Touch-Free bays in University Place and Central Tacoma; find all locations and services available in Pierce County at ClassyChassis.com/Locations.
We will continue to post updates on our website and Facebook page, so please check back often. NEW: if you would like to receive periodic updates specifically about this incident (the fire, any wash, express and detail alternatives that may develop, building repair status, etc), you can now text the word "UPDATE" to 833-234-8946 to join our Lakewood Classy Chassis news & info group!