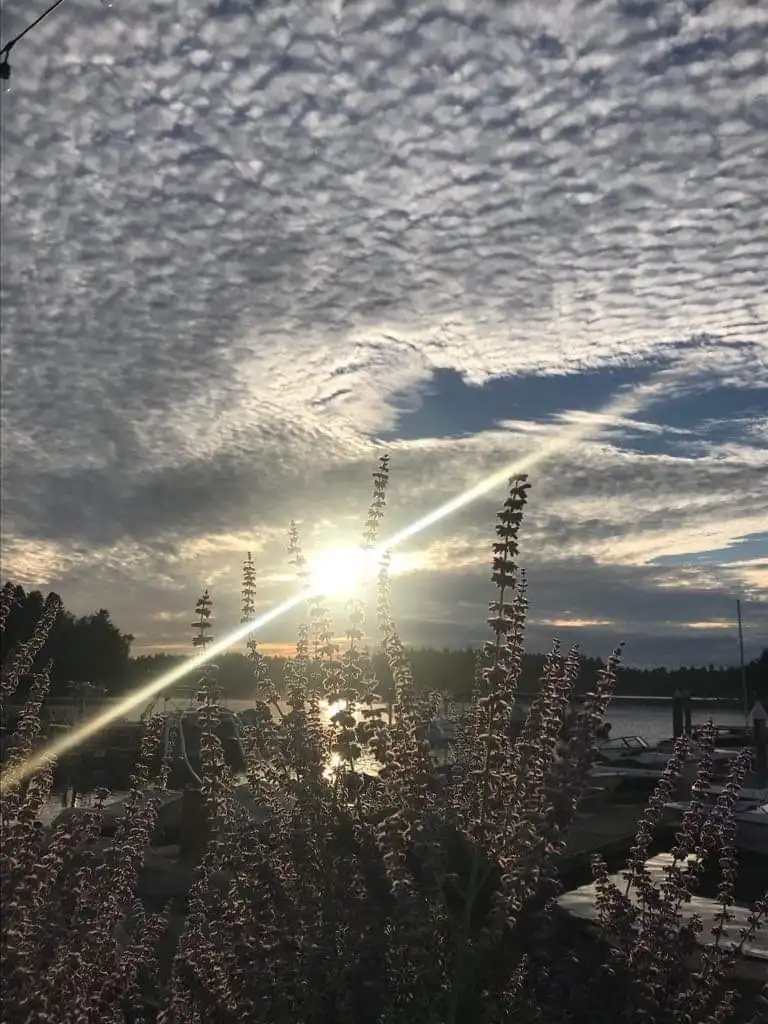 Today she has been gone but six months. And this evening, as with most evenings, I will return again to our quiet place by the lake.
Sometimes finding myself bewildered and anxious, I have discovered that here my soul grows still.
Unsettled and weary, I lay aside my garden tools as the evening draws on, and a calmness and quietness seeps through my mind and heart even as the sprinkling of water has seeped into the soil.
I watch as slowly, imperceptibly, with the barest gentle whisper of a breeze, the petals on our end of season beautiful summer flowers loosen their hold and they drift, suspended for a moment, but finally, inevitably resting in a carpet of color.
It is in moments like these that the pain of remembering to set the table for one less than before, is eased.
It is in this quiet place that the confidence and strength to walk alone the path where we once strolled hand in hand, is renewed.
It is here that the setting sun implores, commands, my attention.
Cotton-quilted puffs of cloud blanket the horizon.
A sudden shaft of piercing sunlight streaks from land to sky and extends through an opening into the blue far, far above.
Awestruck and silent at the display of grandeur in the heavens above, I am reluctant to leave this place.
My reflections this day based on Isaiah 30:15 "In quietness there is confidence and strength."