On a beautiful Saturday afternoon, my wife Peg and I with my cousin Lavinia traveled to Olympia to enjoy the play, The Revolutionists at Harlequin. Peg and I drove from the Northend of Tacoma to Lakewood where we met up with Lavinia. She drove from Lakewood to Olympia.
We made a mistake in time for the live production. We were looking at a 2:00 pm showing like our normal Sunday production, but it turned out to be 7:30 pm on Saturday. We took advantage of our timing and drove a few minutes back up I-5 to Lacey, and parked just a few feet away from the Japanese restaurant Koibito. What a great selection of excellent food. We hadn't dined there since COVID. The staff was just like we remembered, friendly and happy to see us.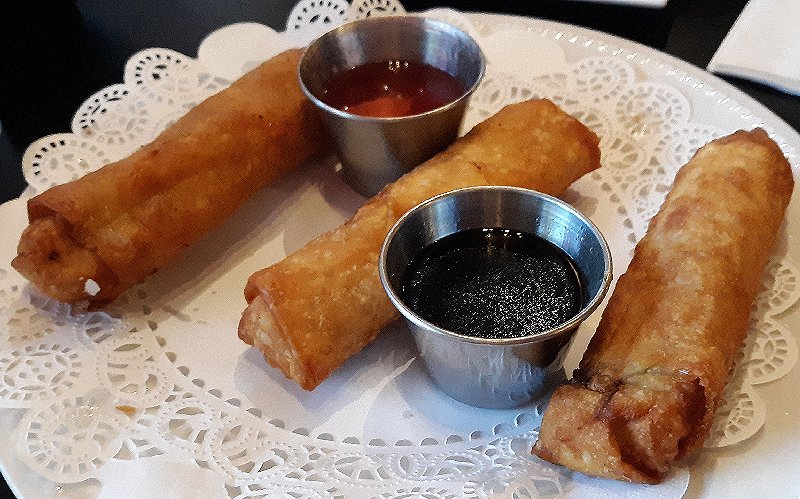 The three of us looked over the menu and read details: "We specialize in creating unique sushi rolls made by hand by our professional sushi chefs. We're also well known for our Teriyaki and Noodle specials starting at under $8! There's a reason for our loyal following, please stop by and see for yourself." – https://www.koibitosushi.com
Deciding our order took some time. We poured over the lovely menu and looked at various offerings. They all looked beautiful.
We started off with an eggroll for each of us. They were perfect . . . and they disappeared in an instant.
We were surprised when a boat load of excellent sushi was delivered to our table. We enjoyed each morsel and devoured everything in the boat. The three of us laughed as we were all content. I remarked that we used to visit the bakery next door for their wonderful offerings. Soon, Lindy was gone.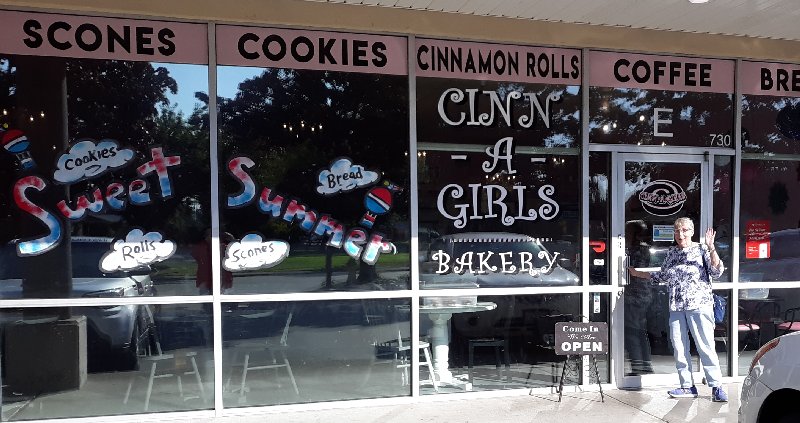 Peg and I left Koibito and went outside to find magic and luck had intervened.
The bakery hadn't changed that much . . . the owners were still creating great baked goods and Lindy came out to the car carrying a large wrapped package of large and tasty molasses cookies. Someone had ordered the cookies and then couldn't pick up the order. We were the recipients of an excellent dessert.
To even things out with the free cookies all wrapped up, we paid for Chehalis Mints, which were created at a different bakery in the area just south of Lacey and Olympia.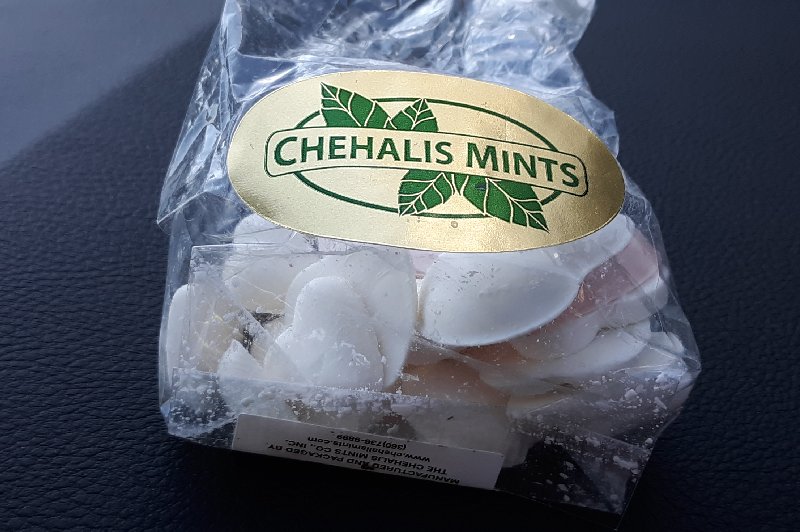 We had a great afternoon and put quite a dent in the cookie gift. We highly recommend the Cinnagirls: https://www.facebook.com/people/nnagirlsCi/100037208066362/
The Harlequin production of The Revolutionists was incredible. All the way back to Lakewood and Tacoma we talked about the play, the food at Koibito, and nibbled on Cinnagirls molasses cookies. It was a perfect day in Washington State . . .