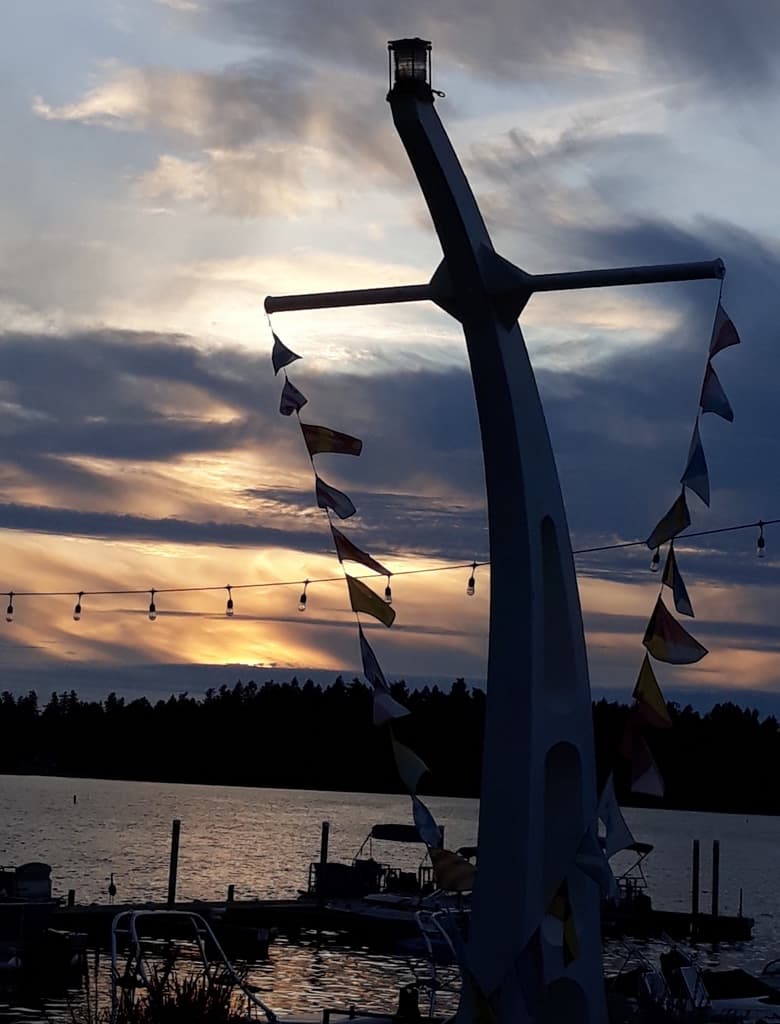 Pliny the Elder, Roman author, naturalist, and navy and army commander of the early Roman Empire (AD 23), called this flower enchanted, magical, charming, because it was believed that evil spells had no effect where it grew.
Now I know why it has made an appearance almost overnight in our family flower garden.
Here we raised our children and grandchildren.
Here we celebrated our 50th wedding anniversary.
Here I return each evening, where she no longer sits beside me, and alone I watch the sun set in vivid colors splashed across the sky.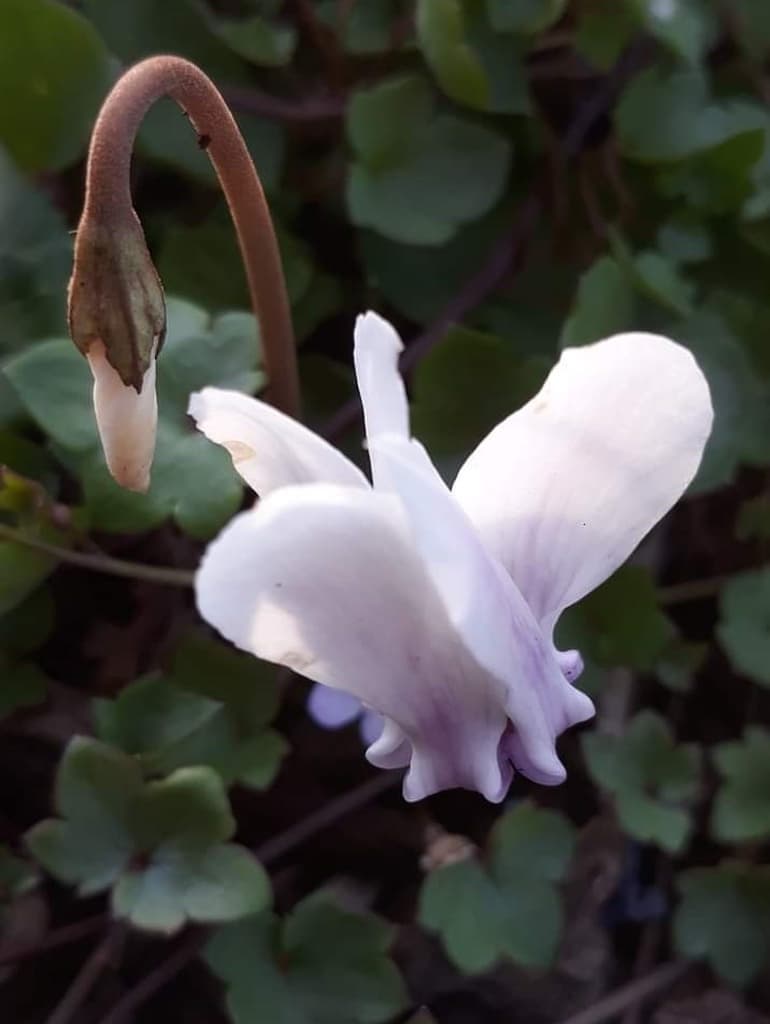 And here, down on my hands and knees, among some of the tiniest of flowers, I am face-to-face with that which is just as vivid, just as striking, just as spellbinding.
The swanlike cyclamen blossom appears suspended, as if hovering, its petals upswept as if searching.
As if searching for a soft place to land, a place to call home.