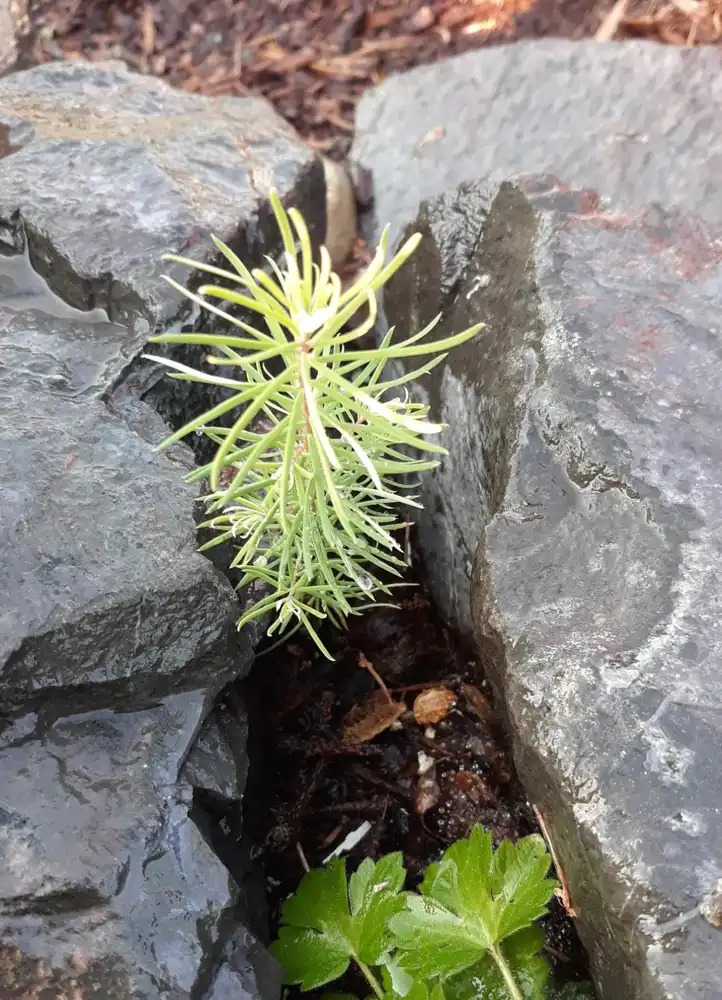 My best guess, after researching pine trees, is that this little volunteer sprout is all of five months old, given it is but four inches tall.
Five months ago, even as this little pine tree wannabe would germinate in the spring, I lost my wife to cancer.
Her oncologist said it was inevitable. They'd done all they could. Cancer would win. I would lose.
As unbeknownst to me as what was happening beneath the soil, was how difficult the graveside, the grief, and the despair would be.
Five months ago, near where a tiny green stem emerged between a cleft in the rock – visible only to the likewise tiniest of creatures who frequented the dark crevice and paid it no mind – the landscape was marred by tractor treads which had ground and pulverized and otherwise obliterated the last of the remains of our family business which had been destroyed by fire.
Yet it was on this same site, one year before, we had celebrated our 50th Wedding Anniversary.
Then we had pushed to the side what had remained of the mounds upon mounds of debris that had been hauled off by truck after truck after truck, in order for family and friends to gather to celebrate a beautiful and glorious half-century together.
Now, this evening, as I water the flowers, I will smile at the tiny pine tree sprout, my heavenly reminder to me that despite devastation and loss, there will be a day, one day, and that day will be a beautiful and glorious day.
My reflections based on Isaiah 4:2.