Submitted by KM Hills.
Just over two weeks ago Ft Steilacoom Park not only caught fire, but also the attention of Lakewood City residenets.
After walking through and exploring, the fire damaged area, I am impressed the fire did not spread more than pictured. Looking across the lake the burned area does not look that large. I read the fire consumed 10 acres and later learned the park consists of over 350+ acres. Up close the burned area looks much larger. In one of the pictures you can see what appears to be a firepit and not pictured there was what appeared to be a burn barrel. Both make me wonder what the cause of the fire was.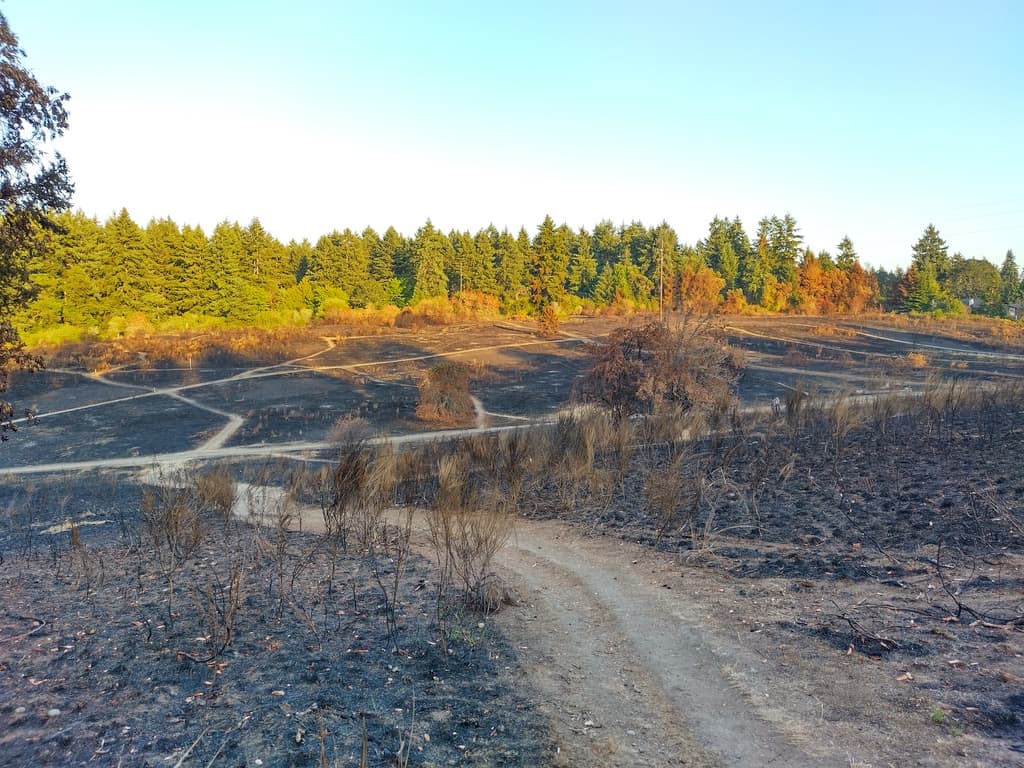 When you witness how close the fire came to local homes, it becomes evident the amazing response the fire crews had to manage this event.
There clearly has been a lack of significant rain this summer; however, even with the small amount, over the last two weeks, the grasses have begun regrowing.