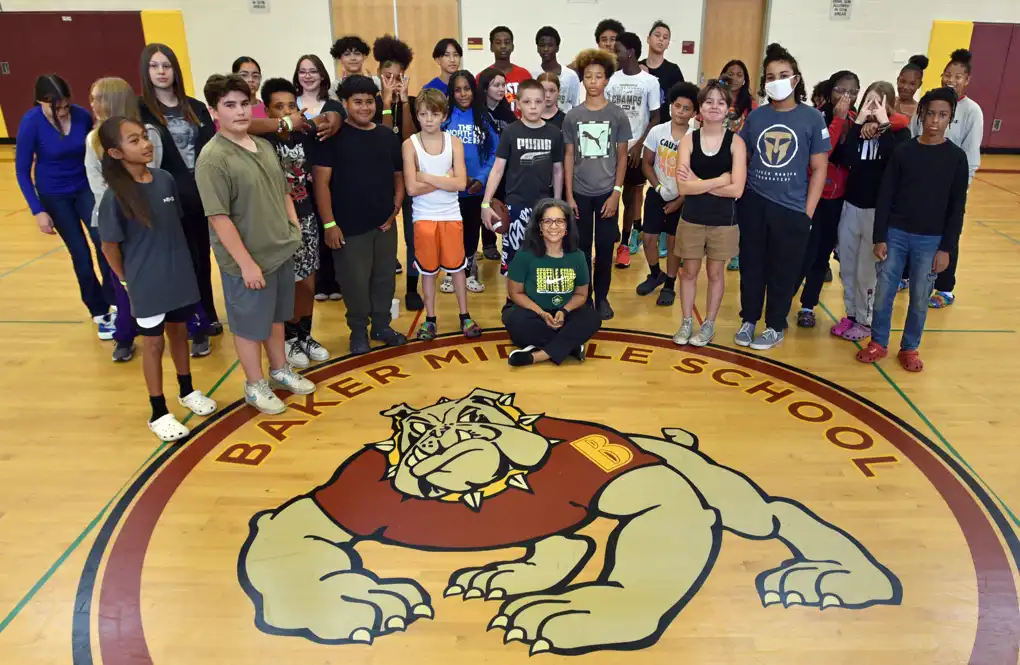 Tacoma – As summer winds down and Tacoma students prepare for school to start back up, Summer Late Nights is drawing to a close.
The new program, which launched in late June, offered middle and high school students safe and healthy places to socialize and enjoy free dinner.
A dozen schools, YMCAs, community centers and Boys & Girls clubs opened their doors weeknights 5-10 p.m. so kids could shoot hoops, participate in art and music activities, hang out, and play video games or sports free of charge.
Summer Late Nights ends Friday. Regular Teen Late Nights begins Sept. 8 at Center at NorPoint. It kicks of Sept. 29 at People's Center, Mason Middle School, Hunt Middle School, Meeker Middle School and Hilltop Heritage Middle School. The program runs from 5-10 p.m. on Fridays. View the calendar here.
"This program was another step in ensuring Tacoma's youth have safe places in the summer where they can engage in fun activities and be fed," said Park Board President Andrea Smith. "We could not have launched a program this quickly without all of our dedicated community partners and we vow to keep working together to support young people."
More than 10,170 visits were logged at Summer Late Nights, with an average of 261 middle and high schoolers showing up each night across all sites. The number of middle school participants was nearly twice that of high schoolers.
Those numbers do not include students from surrounding districts who attended Summer Late Nights.
On Wednesday, Rep. Marilyn Strickland, whose commitment to Tacoma's youth spans decades, stopped by Baker Middle School to visit with about 50 students at a back-to-school themed night.
Amidst kids getting their hair cut and school supplies being doled out, Strickland shot baskets with some students and participated in games and discussions with others.
Joining the visit with Strickland were Park Board President Andrea Smith, Tacoma Public Schools Superintendent Josh Garcia and YMCA CEO Charlie Davis.
"It was great to spend time with students at Summer Late Night at Baker Middle School," Strickland said. "Sadly, young people experience high rates of gun violence, but community partners are working to ensure they have safe spaces to stay active, explore their interests, and socialize in a positive setting."
Summer Late Nights stemmed from a rise in youth gun violence and a call from Tacoma Mayor Victoria Woodards and other local public leaders to fund initiatives to help keep kids safe in Tacoma. Both the Tacoma City Council and Pierce County Council offered money that furthered investments made by Tacoma Public Schools, Metro Parks Tacoma and the philanthropic community.
A partnership between Greentrike, Boys & Girls Clubs of South Puget Sound, Metro Parks Tacoma, YMCA-Pierce & Kitsap Counties and several youth program providers helped to stand up the program.
""Good things happen for our kids when we all come together," said Superintendent Garcia. "Summer Late Nights is the perfect example of our community keeping our kids safe, engaged, healthy and supported. I'm really proud of what we did together."