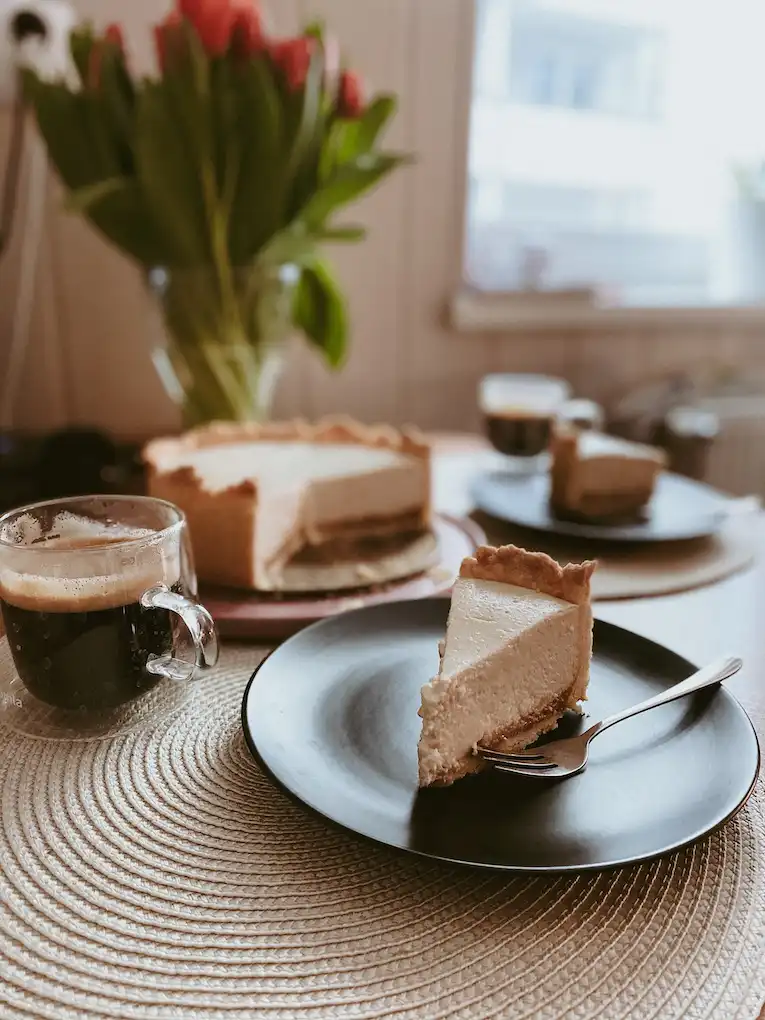 One term that has it made into the English language as well as has the procedure into American culture is the German "Kaffeeklatsch" (pronounce 'kuffay-clutch), meaning chatting or gossiping over coffee. It is usually enjoyed in the afternoon, either at a private home or at a café. Unfortunately, the classic café is becoming more and more a thing of the past in my mother country. There are still a few of the Vienna-style coffeehouses in Germany, but the slightly baroque interior, the quiet classic music, and the typical German torte with whipped cream or buttercream seem to be replaced more and more by a mix of French bistro and coffee chain culture.
A kaffeeklatsch is pretty much the daytime counterpart to the original male-only, rather alcoholic "Stammtisch" (pronounce 'Shtum-tish, literally meaning a table for regulars, but also a regular meeting) taking place in taverns. Who knows when the kaffeeklatsch even developed?! It might have been born out of boredom – certainly only the well-off and the idle could afford such indulgence, back in the day. Times have changed. Cake, torte, and pastry have become widely affordable; and it is often young mothers who create a kaffeeklatsch for other peers in connection with a playdate for their kids. The festivity of making time for leisure is simply underlined by fancy cakes and a cup of coffee … as well as the gossip.
Work life and younger generations have turned the culture of kaffeeklatsch a bit around in my mother country. Coffee is often grabbed on the go. Calorie counting has replaced the indulgence of whipped cream torte and buttercream creations. Because leisure time is rare during the day, the Stammtisch has become the more obvious alternative for working men and women, not necessarily separated by gender anymore.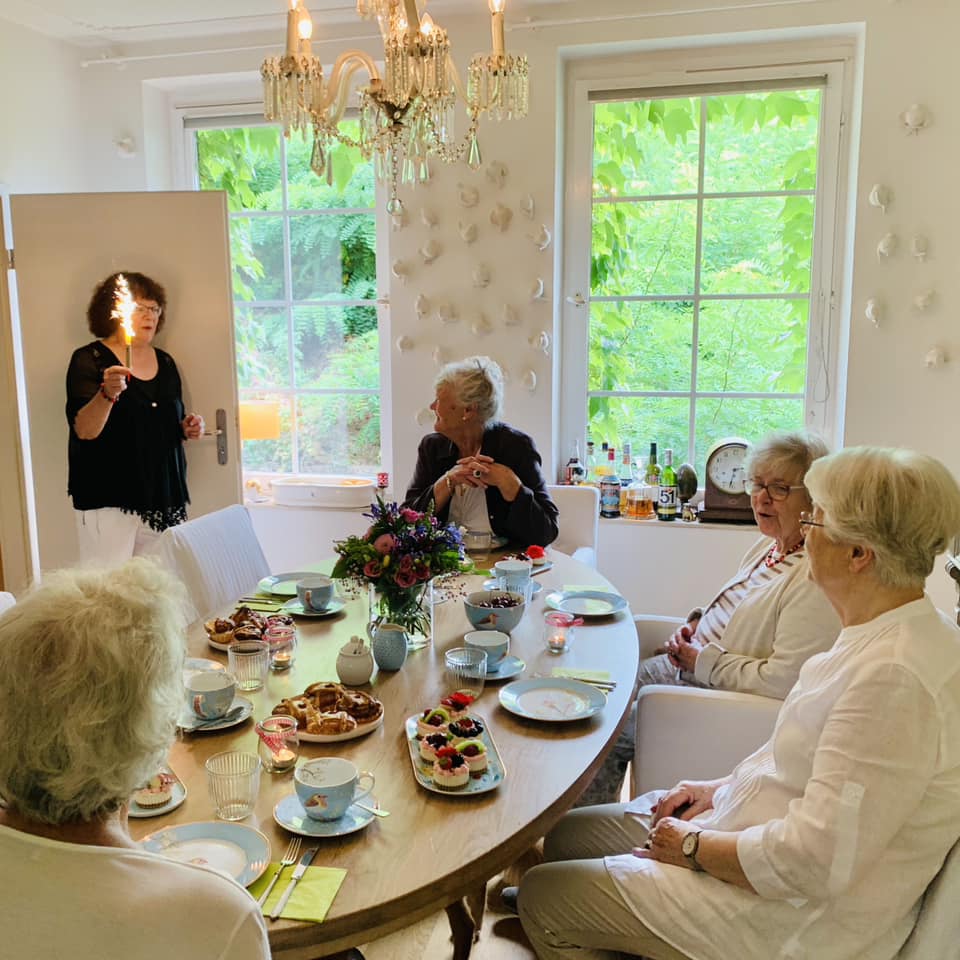 The first time I entered a café over here was in Olympia. It was a well-known German café with a large cake display, and I had a craving for Bienenstich (pronounce 'Bee-nan-shtih, meaning bee sting, a cake filled with vanilla buttercream and topped with a baked layer of almonds and honey). If you grow up with German cake you know what it has to taste like – let's say the cake the pastry chefs sold me that day was perfection, and I grew very nostalgic over the slice, while I was chewing. Lakewood has its own German pastry shop and café across from Hess Bakery and Deli (different owners, by the way). I have often found a line at the cake counter when I went there before Covid, while in the back you heard Germans (mostly ladies) chatting in their mother tongue. Bruno's restaurant in Lakewood is another place to enjoy some wonderful traditional kaffeeklatsch. Meanwhile you find a lot of other places, too, where you can purchase really good cakes, torte, and pastry to take home to your own private kaffeeklatsch. I have yet to try Delish in Steilacoom – my friends keep raving about it.
Over the past decade quite a number of remarkable cake studios and cafés have been springing up in Western Washington. They are celebrating the art of making dessert in the most eclectic ways imaginable. They have the charm of classic European cafés without being stuffy or baroque. Their cake displays make even a philistine as me wonder how this or that concoction might taste. Or how the decoration can ever be created in such a delicate way. And whether a trip to a specific dessert maker up north in Bellingham might be worth the gas mileage or should better be connected with something that justifies the mere consumption of mouth-watering caloric bliss.
Meanwhile, I look at my recipe books and skip all the pages that relate to baking cakes. I wonder how my mother found the energy to bake weekend cakes and torte for her entire life and to offer our family a daily kaffeeklatsch without us bursting from our seams. Ah, her wonderful creations … Maybe I should work on my baking skills a bit more consistently. Though, when I think of my scales …