Submitted by Brown Bear Car Washes.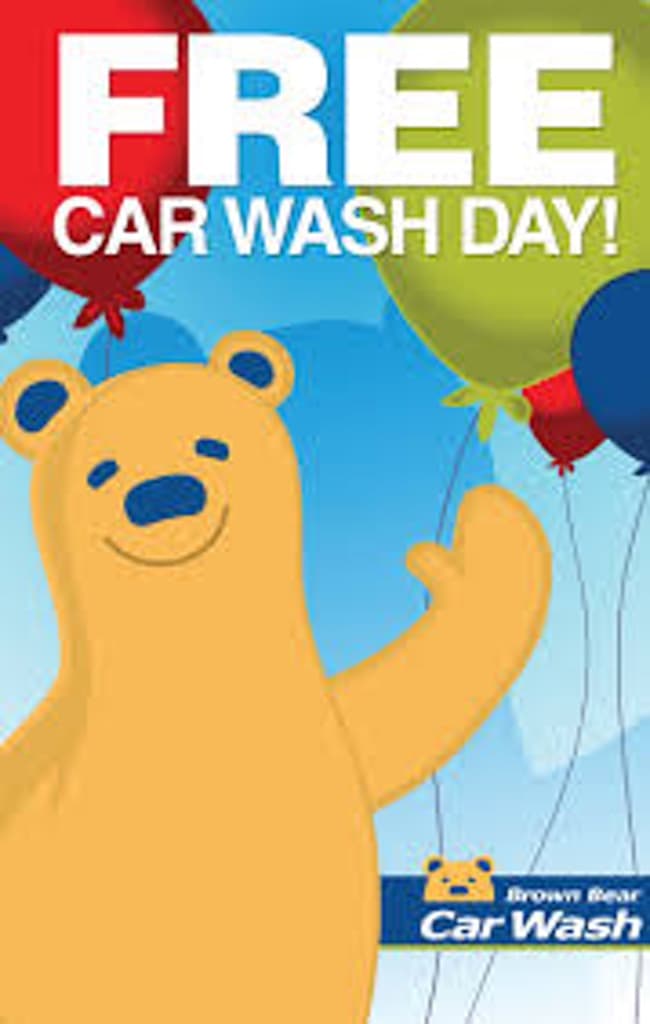 Brown Bear Car Wash will provide free "Beary Clean" car washes on Thursday, August 24, as it celebrates 66 years of serving customers throughout the Puget Sound area, including the Brown Bear tunnel car wash at Tacoma – 5950 6th Ave, 3002 S 38th St and 13204 Pacific Ave S; Puyallup – 4412 S Meridian and Lakewood – 10913 Bridgeport Way SW.
Available at 28 tunnel wash locations from 8 am to 8 pm, the one-day event continues a 17-year annual tradition by the family-owned, Seattle-based company to say "thank you" to its customers.
Brown Bear Car Wash has provided more than a half million free "Beary Clean" washes to celebrate its anniversary and honoring former and current service members on Veterans Day.
"There's no better way to celebrate this milestone than to dedicate an entire day of free car washes to the public," said Brown Bear Founder and CEO Victor Odermat. "It generates plenty of smiles, not to mention thousands of sparkling cars and trucks."
Odermat opened the company's first location in 1957 at 1800 15th Ave West in Seattle. Brown Bear owns and operates 54 car washes throughout the Puget Sound area and Spokane.
The official car wash of the Seattle Seahawks, it is one of the largest privately held car wash chains in the U.S. and is widely recognized within the industry as being a leader in the environmental movement.
For participating tunnel wash locations and more information about Brown Bear Car Wash, http://www.brownbear.com/services/tunnel-washes