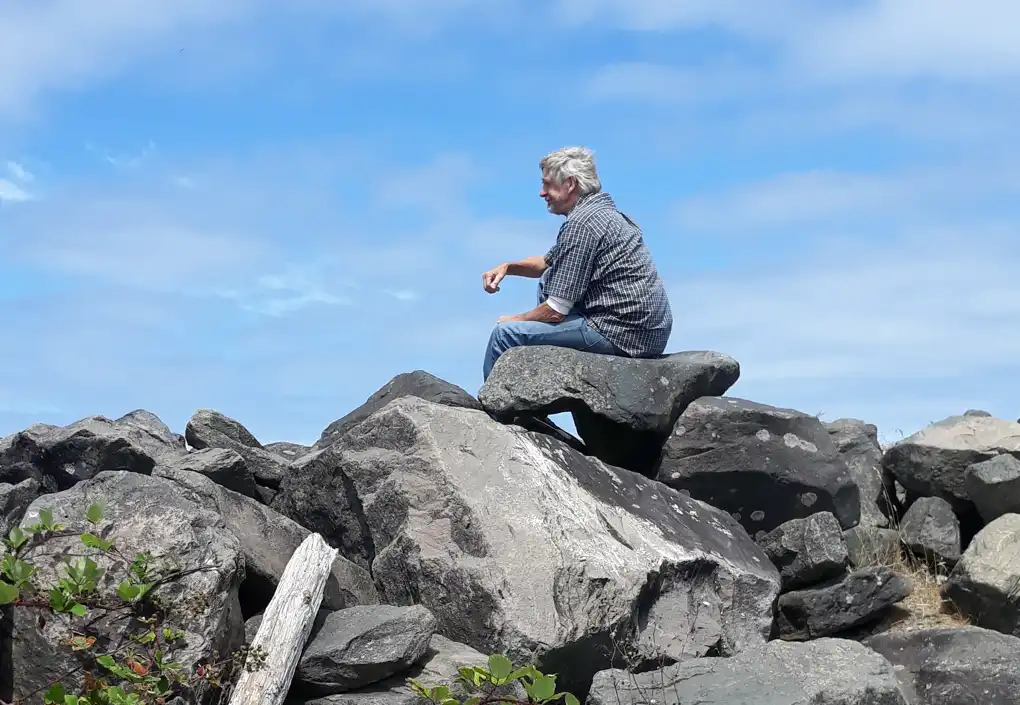 The couple walking by were total strangers to me, so it was a bit awkward, and that's how I began as I approached them.
"This is a bit awkward," I said, holding out my cell phone.
"I was wondering if you would take my picture sitting up there on the rocks. See, normally my wife would be sitting there with me . . ." and with that my voice broke and the tears began.
Somehow, they understood.
They waited patiently as I sobbed out my story.
"We come here often for our anniversary. Today would have been our 51st. But I lost my wife to cancer just four months ago and . . .."
"Certainly, I will take your picture," the woman said, gently interrupting what was difficult for me to say.
Breakwaters are purposed to reduce the intensity of wave action.
But breakwaters don't stop tears.
Breakwaters provide a safe harbor, a shelter from the force of powerful waves and storms.
With time, I will build mine.