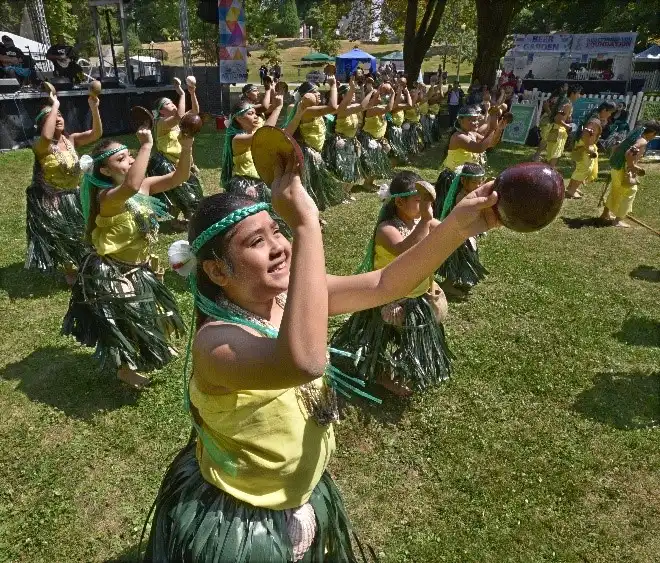 TACOMA, WA: Wright Park transforms into a celebration of international delights July 29-30 from 12-7 p.m. for the MOSAIC Arts and Culture Festival.  The free community event highlighting traditional dance, music, art and food marks its 35th year under the park's beautiful canopy of trees. 
The opening ceremony on Saturday kicks off festivities with a welcome message from Metro Parks Board President Andrea Smith and Tacoma Mayor Victoria Woodards.
"MOSAIC truly lives up to its name and gives us an up-close look at the diversity of cultures that make up the larger picture of Tacoma community," said Park Board President Andrea Smith. "Even after 35 years of celebration, there are new stories to be told and songs to be shared about the rich backgrounds and journeys that led to where we are today. I'm glad for the opportunity to join Mayor Woodards in a message of welcome to this year's festival attendees."
Performances from community groups will be held both days on two different stages. The performances will highlight traditional art forms from India, Cambodia, Thailand, Guam, Samoa, Tahiti, Hawaii and more. On Saturday, Lucha Volcánica will demonstrate a style of professional wrestling originating in Mexico and characterized by the bright, colorful masks worn by luchadores in the ring. Sunday will include a showcase of Gospel music, with a rich history and deep roots in Black churches across the southern United States.
MOSAIC includes a kids' zone with entertainment created especially for younger festival goers. Enjoy a bounce house, the park's sprayground and other activities. Other features at this year's celebration include a beer garden, food trucks offering a wide variety of cuisines, and vendor village with nearly 100 different booths. Vendors include multicultural artists and crafters, local small business owners and Tacoma community groups, agencies and services.
Regence BlueShield is the presenting sponsor for MOSAIC.
"Since Regence was founded in Tacoma more than 100 years ago, we've been committed to the health and well-being of the community," said Claire Verity, market president of Regence BlueShield. "We are honored to help celebrate all the communities and cultures that make Tacoma a beautiful and thriving city."
Originally known as Ethnic Fest, MOSAIC has been a celebration of the many cultures that make Tacoma the City of Destiny since 1986. The name was changed in 2022 to be more inclusive and a reflection of our region's diversity.
More information here: MOSAIC: Tacoma's Arts and Culture Festival – Metro Parks Tacoma