Pierce County Executive, Bruce Dammeier blog.
I am very used to debates, but it is generally over policy or budget priorities.  Wednesday, my left arm was the subject.  Sunny was carefully weighing which of my big veins she was going to use to collect a pint of blood.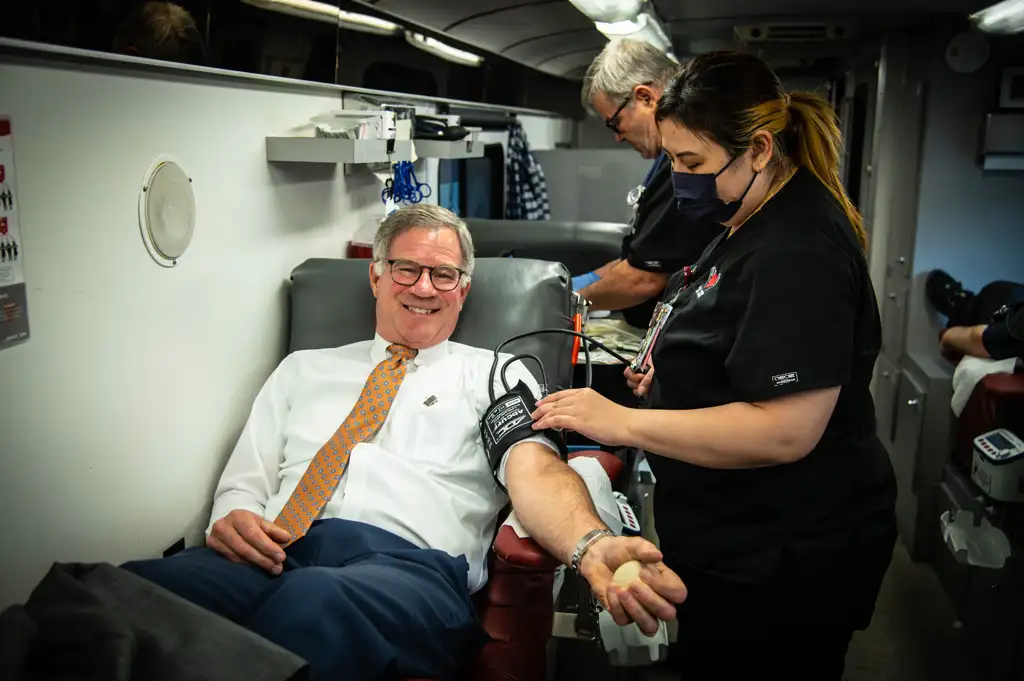 I was very happy to be one of the nearly 50 donors at this week's mobile blood drive at the County-City Building (CCB) – the first we have hosted since the pandemic. And it could not have come at a better time. Not only was it World Blood Donation Day on Wednesday, but summer activities drive up the need for blood products by 30%! Plus, the rules for who can donate have recently changed, so even more people can help out our community by extending their arms!
We had colleagues participate from around the County! Bryan Dominique from the Council staff was giving just ahead of me. Heather Moss, our Human Services Director, gave after finishing up a meeting at the CCB. Johnny Mauger from Floodplain Services also joined us in the bloodmobile. He was at a training on the UWT campus, and walked up to donate during his lunch hour! As for me, this pint was the first toward my 12 gallon milestone. In addition to big veins, I am very healthy and not afraid of needles, so I am a regular giver! However, it was very convenient to be able to walk out the front door of the CCB to do it.
The stories of the lifesaving impacts of a donation are powerful and you can read some of them here. As a grandparent, the "one teaspoon of blood can save the life of a baby" is particularly motivating.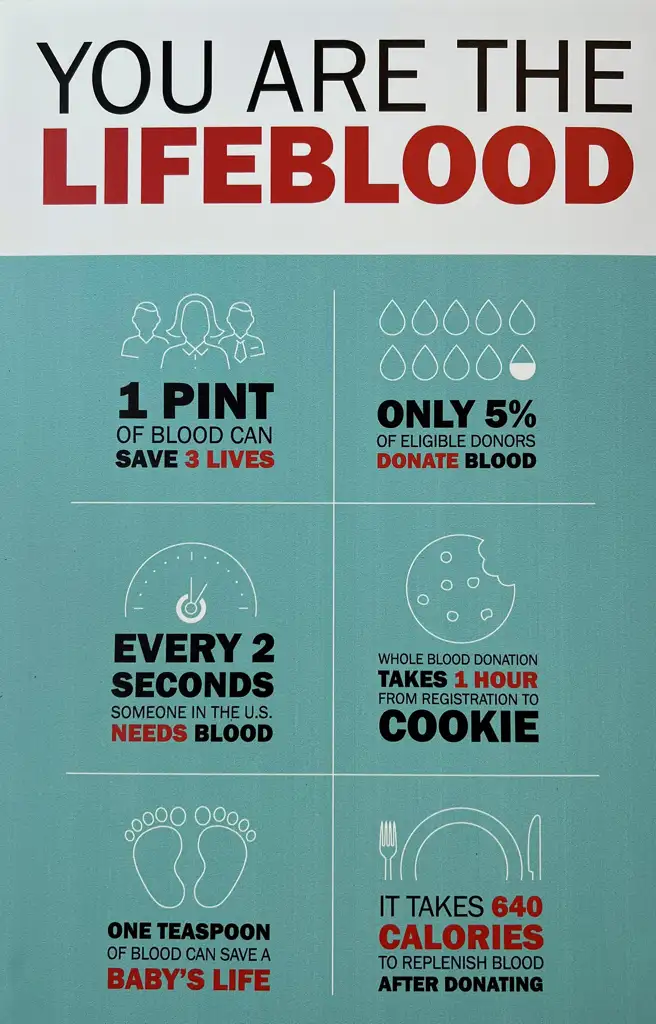 I would like to extend a special note of appreciation to Councilmember Jani Hitchen. She was the catalyst behind getting back to hosting the mobile blood drive and facilitated a joint proclamation with the Council and me to encourage blood donations. On top of that, she was a blood donor, too! I hope she got an extra cookie!
Finally, this Monday we celebrate Juneteenth, the day we remember turning the page on the stain of slavery in our nation and reinforcing the principle that we are all created equal! I hope it gives you pause to reflect on our history and challenges us to living up to freedom and equality for all.
Thanks for reading.