Submitted by Baron Coleman.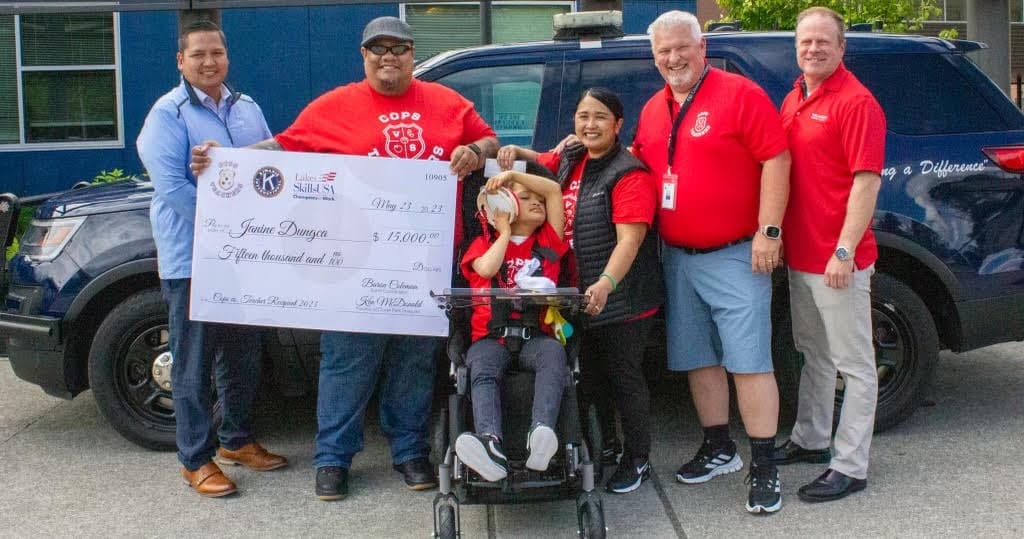 On May 23 the Lakes Skills USA Club had the privilege, in partnership with Clover Park Leaders, Kiwanis of Clover Park, and representatives from the April 28 Cops v Teachers charity basketball game sponsors, to award a $15,000 check to Janine and the Dungca Family.
Many thanks to our local community, Lakewood Police, Puyallup Police, Washington State Patrol and all of that attended both the Cops v Teachers basketball game and participated in the Silent Auction. 
Just a bit of history, this year marks the 4th highest amount raised in the history of this charity and the first highest raised at Lakes High School! 
We extend our sincere thanks as all truly "You Are What's RIGHT" in Pierce County! Thank You All!