Clover Park School District announcement.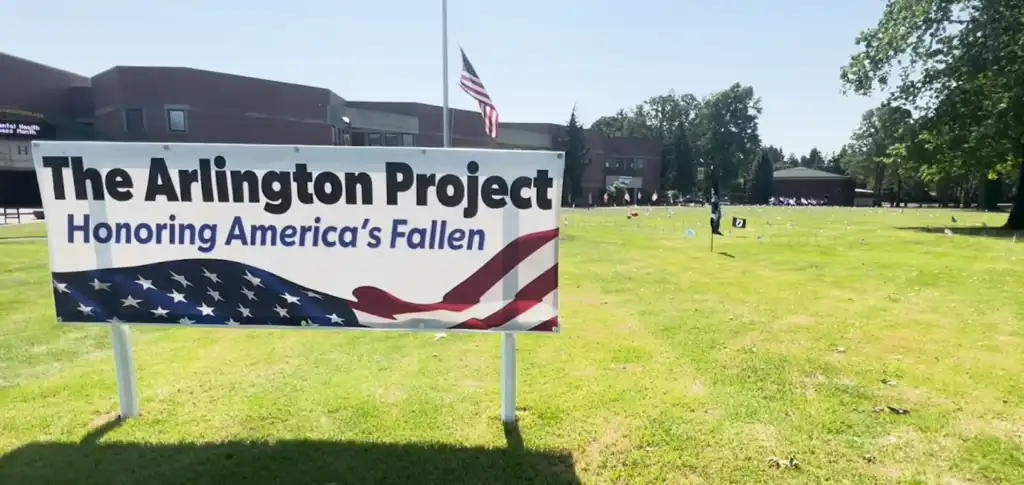 Clover Park High School (CPHS) held the 2023 Arlington Project Ceremony in person on Wednesday, May 24. The ceremony honored Memorial Day and the fallen service members who made the ultimate sacrifice to protect our nation and freedoms.
CPHS students installed markers across the school's front lawn that represent each of the more than 7,000 soldiers who died in support of the Iraq and Afghanistan operations following 9/11.
The opening ceremony featured the following guest speakers: Lieutenant Colonel David J. Stalker, CPSD Deputy Superintendent Brian Laubach and CPHS Principal Rene McCord.
The Rainier Brass Quintet, a contingent of America's First Corps Band, played music before and after the event. They also performed with the CPHS band during the ceremony. The CPHS choir performed a rendition of "In Flanders Fields" as part of the program.
The Arlington Project tribute will be displayed through Memorial Day and community is encouraged to visit. A video showcasing the project and ceremony is available to view on the Clover Park School District YouTube page.