City of University Place announcement.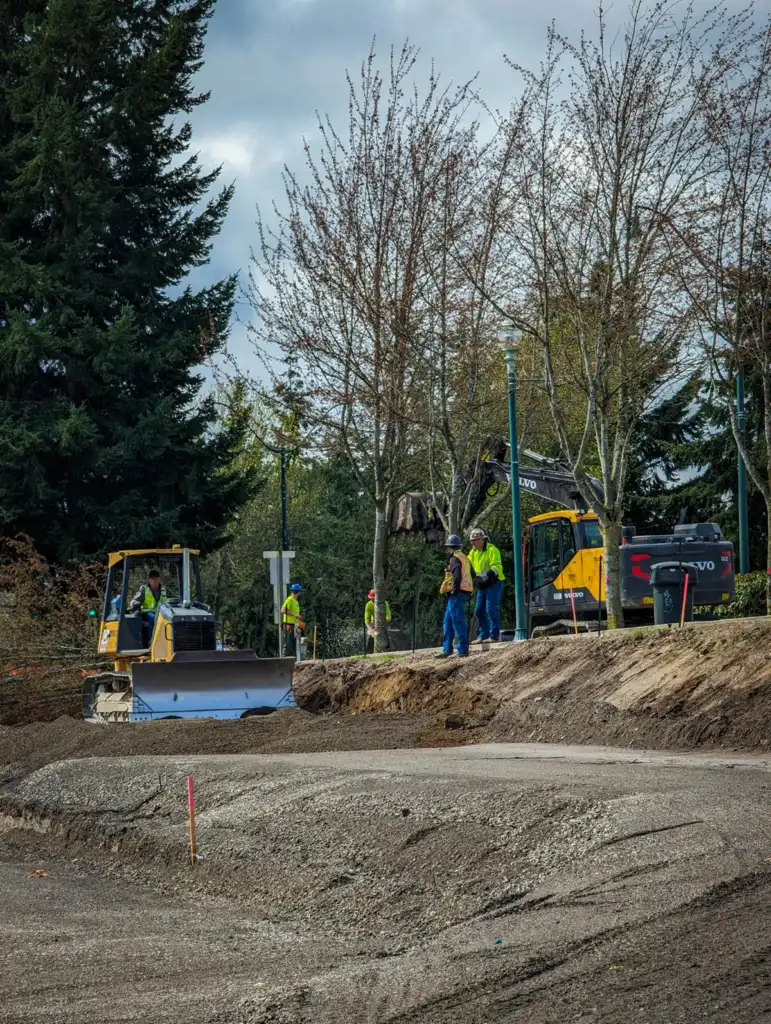 Construction is underway on a new street on the north side of Homestead Park between Bridgeport Way and Drexler Drive. To be named 37th St. Ct. W., the new roadway will include on-street parking, sidewalks, street lighting and a sewer line. When finished, it will provide much-needed access to the park and will serve as the first step in the further development of the vacant lot to the north.
As part of the construction work, new on-street parking is also being added along Bridgeport Way along the former City Hall/Windmill Village lot. The project is funded through a $1 million grant from the State Department of Commerce. Work is expected to be complete by the end of June.