Can you imagine a buying a raffle ticket where the prize is just an old rusty rivet? But wait! There's more!
I knew nothing about TACID, Tacoma Area Coalition of Individuals with Disabilities, when my friend Chuck Hellar asked me to join their Board of Directors. From the sparkle in his eye I was interested, but their board met on a day that didn't work for me. I declined the second time he asked for the same reason, but the third time I said, "Yes." By then I kind of knew what TACID did and knew it was a worthwhile community worthy organization that went beyond the city of Tacoma. And I could make the Board of Directors meeting days.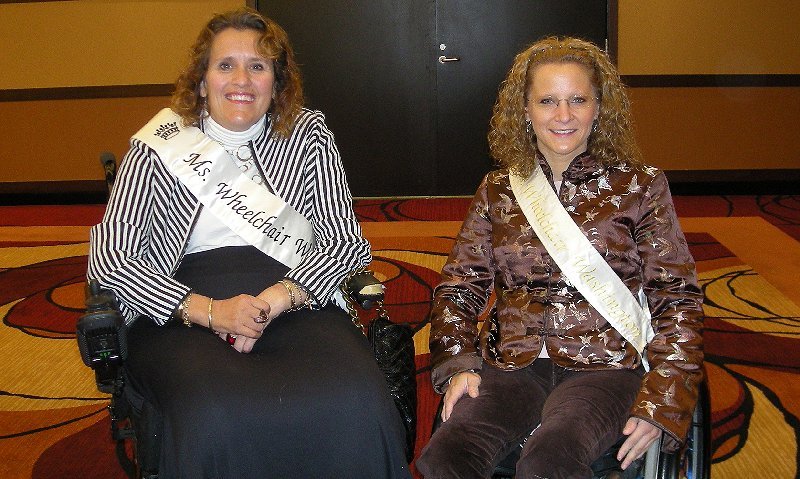 I attended my first meeting and was asked to join the committee for the annual breakfast fundraiser. It was a small group, but the committee chair was re-turning and it would be easy to fit in. At the next meeting the chair's organization moved him to Seattle . . . leaving me in charge. The fund-raiser was a success, but I was not happy with it. I knew we could come up with more interesting themes to hype the event.
Over the rest of my work at TACID my buddies from the Rotary Club of Tacoma Roy Kimbel and Dave Thomas had a ball together. There was also a financial group that involved Maria Harlow, the current president of Rotary Club of Tacoma. Earlier this year I attended a meeting of the Rotary Club of Tacoma. I told Maria how great a job she was doing, but all she wanted to know was what was happening at TACID.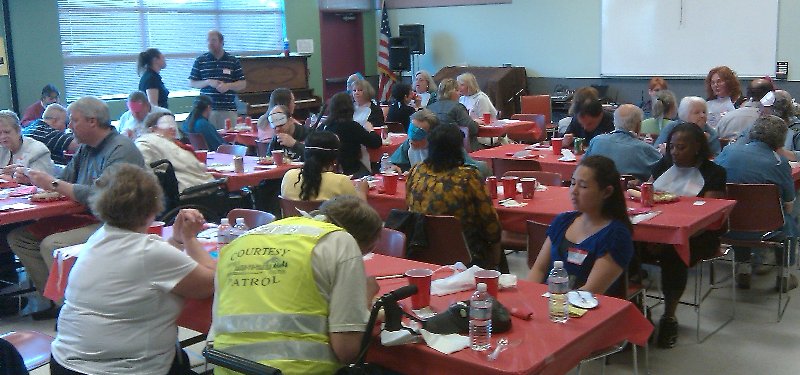 Roy was a paid professional fund raiser, but he contributed much more than he was paid. We came up with names for the events that worked well. We liked to have interesting programs people would enjoy. We had one fund raiser based on the song Imagine by John Lennon. We chose a drummer who, in the summer, was always down on Ruston Way playing drums to his music by the Fire Boat. For the special event, he accompanied dozens and dozens of versions of Imagine with his drum set. We used Love Can Build a Bridge for one fundraiser and had a special prize to give away: a rivet from the original Narrows Bridge (Galloping Gerty). For one event my wife donated a beautiful ruby ring that I had given her. She thought it was too ostentatious, and besides, it didn't fit at all. When we had the drawing for the ruby ring, she won it. She turned it down. People felt bad for Peg. We had to convince people she really wanted to give it away.

We also took part in the Ms. Washington Wheelchair annual event. The current Ms. Wheelchair of the Year was recognized and spoke at our fundraisers.
We had a great time at TACID. One of our favorite events was the Spaghetti Dinner when all the participants had to eat their spaghetti dinner wearing a bib and a blindfold. This gave us all a great appreciation for the problems of people with sight problems.
Our community was always helpful. Many donated work and plantings for our quiet garden where people could just relax and enjoy being alone or talking with friends. Tacoma Mayor Bill Baarsma joined us to cut the ribbon as it opened. On warm sunny evenings, it was a great place for our board members to think, share, plan, and enjoy.
Over the last few years there has been a noon lunch gathering. Peg and I attend to meet old friends like Barbara who was the receptionist from TACID and one the nicest and friendliest persons we've ever met. It's also great to talk about the past with fellow board members Mike Brandstetter who was also a board member and a city council member from Lakewood. It was also enjoyable talking about the past with Ron Stone, fellow board member and a past president.
On Wednesday, June 21, 2023 from 4pm to 6pm, TACID is having an Interactive Open House Experience. You can take part in games and activities in their Dayroom, explore your creativity in an art-making group, or experience a relaxing, meditative sound bath! There will be light refreshments to enjoy and opportunities to learn more about TACID and the different ways you can partner with them. Please contact TACID if you are interested or are looking forward to joining and helping.
Nalani Linder is the new Executive Director. Call 253-565-9000 or visit Facebook for more information – https://www.facebook.com/events/942081423791600/permalink/942081437124932