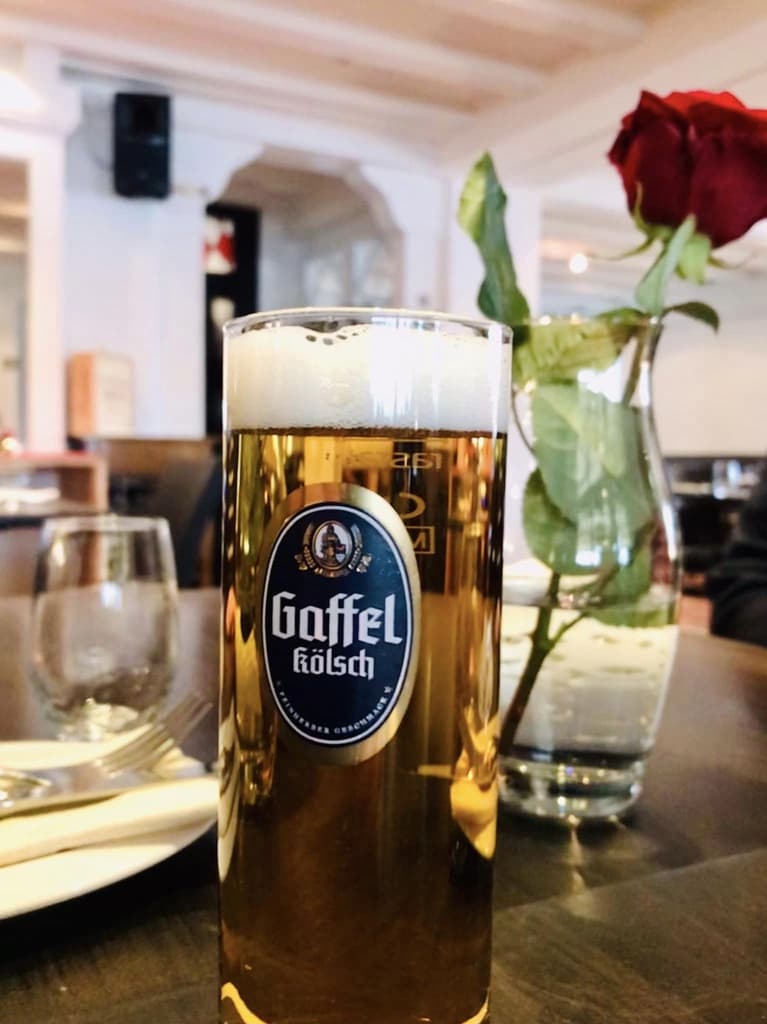 I grew up in a German city with a number of big breweries. Their names mean nothing over here, and one got torn down when I was in my early twenties. I don't remember what happened. It seems they merged with a brewery downtown. A specific area always also had that peculiar smell that goes with brewing beer. These and a few other breweries in the region produced Lager, Pilsener, and Weizen (indeed, the latter is a German word, similar pronunciation as in English, meaning wheat). I'm not sure whether anybody else but a beer taster would be able to discern the different brands. I surely wouldn't. Also, these beer types are – obviously – international.
When I started out as a B2B-magazine journalist, I encountered two types of beer, though, that not only define regions, they define cities! And I'm not sure whether the beer defines the rivalry these two German cities seem to celebrate or whether the rivalry defines which beer they are producing and selling. The cities are Cologne and Duesseldorf. (There are a few other cities in the Duesseldorf area that also brew Alt; so does the Dutch city of Venlo.) The beers are Kölsch (that's a dialect word for "being from Cologne" and a protected trademark, at that) and Alt (pronounce ult, meaning old). You can get the former over here in some places; I have never seen the latter one sold here.
Kölsch is a pale, hoppy, filtered, warm-fermented beer conditioned at cold temperatures like a lager. Altbier is fruitier and has a copper color. In essence, it is brewed in the same way. Both are strictly produced according to the German Beer Purity Law, meaning they exclude any additional flavoring apart from water, barley, yeast, and hops.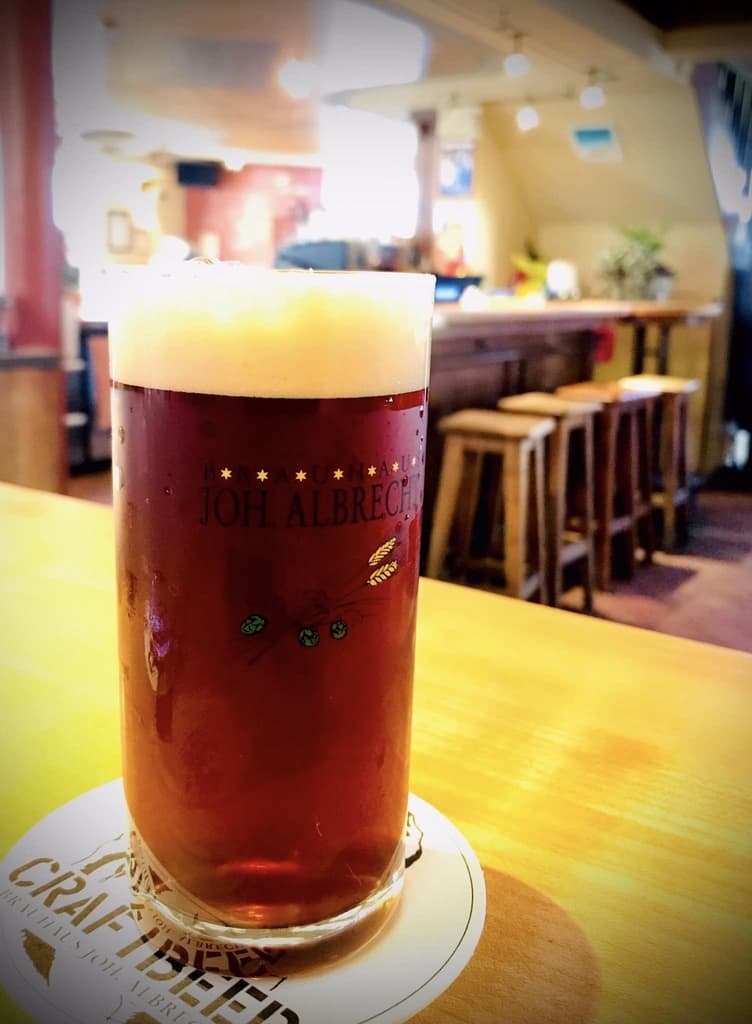 Each city has a number of breweries within their limits; each brewery owns restaurants in which they serve their brand only. It is considered a sacrilege to order another one's brand in a brewery restaurant. And don't you dare order a Kölsch in Duesseldorf or an Alt in Cologne!
I have to admit that I was way more often in Cologne due to their relevant trade fairs than in Duesseldorf back in the day. So, I wouldn't be able to tell you any fun facts about the Duesseldorf Altbier. But I'm quite familiar with some customs concerning the consummation of Kölsch.
Kölsch is usually served in a so-called Stange (pronounce 'stung-ah, i.e. rod), cylindrical, tall glasses that hold 200 ml or 6.8 fl oz. The waiter is called Köbes (pronounce 'kur-bess, now try and leave the "r" out – there you go!); the name might derive from a local form of JaCOB, as in the pilgrimage path's name. They usually wear a specific outfit that distinguishes them from any other kind of German waiter, including an apron and a wide belt. They carry a round tray, the so-called Kranz (pronounce krunts, meaning wreath) containing twelve Stangen beer, and replace an empty glass automatically with a filled one. As it takes them a while to go around and the light beer is guzzled down quickly, it might be wise to order two Stangen per person in your first round. The Köbes will mark a tick on your coaster for every glass he has delivered to you. If you don't care for another glass, place your coaster on top of your empty Stange – that is the signal to the Köbes that you're finished.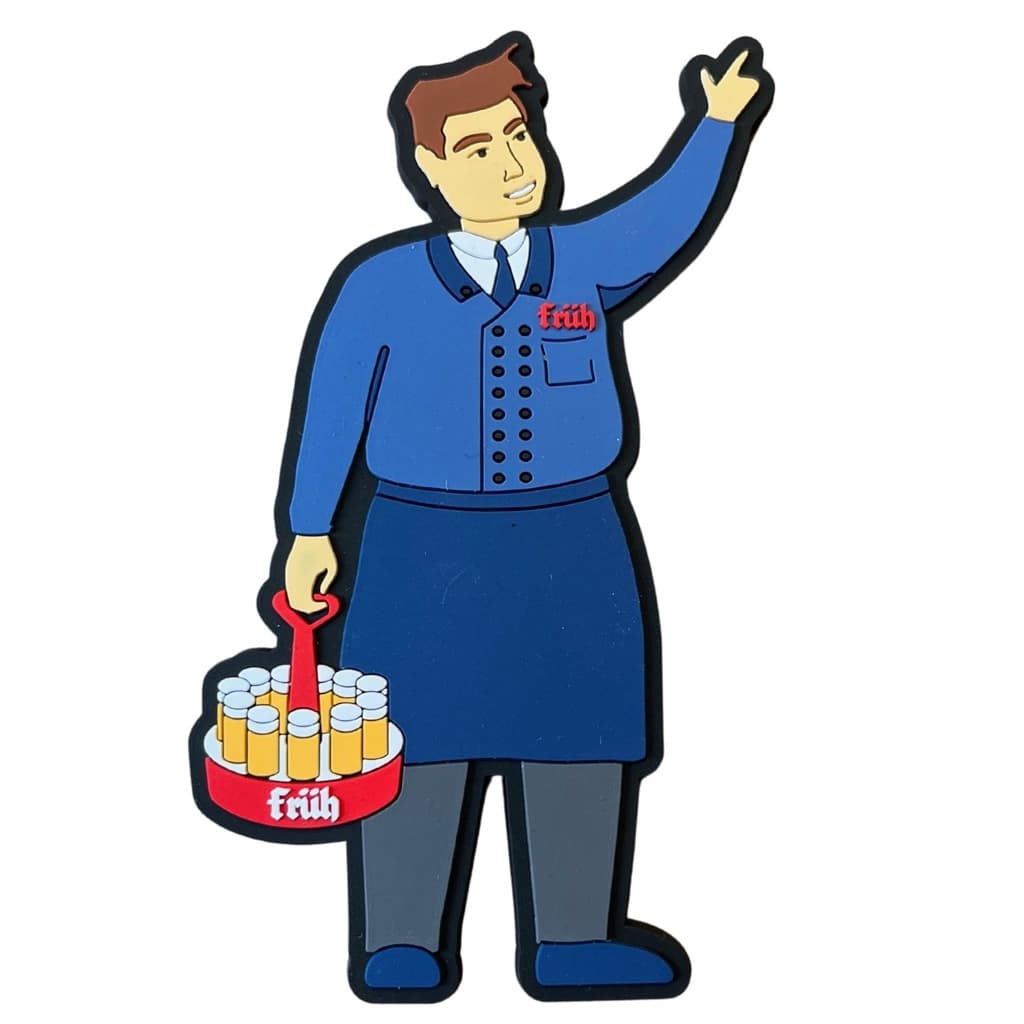 I remember lots of fun nights at Cologne brewery restaurants with industrial business partners, plenty of Kölsch, and fun people to observe at neighboring tables (I sometimes wonder whether we were as interesting to them). So, if you ever travel to Cologne and Duesseldorf, remember the beer types right, and enjoy. Either is a one-of-a-kind experience.