Rotary Club of Lakewood announcement.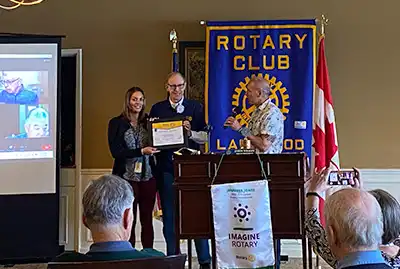 Rotary Club of Lakewood named Steilacoom Historical School District elementary school teacher Kristen Barton and Clover Park School District high school teacher Ben Shultis as April Educators of the Month.
Kristen Barton is a distinguished educator who is devoted to ensuring all students achieve success. Throughout her 15 years in education, she has positively impacted her fourth- and fifth-grade students.
Barton has humbly served in many essential roles at Saltar's Point Elementary School. During the COVID-19 pandemic, she taught the Promise Program, a virtual education option offered to students. Currently, she serves as the Enriched Core Instruction (ECI) Specialist, specializing in math instruction.
Barton faithfully supports students and teachers in strengthening their math strategies and knowledge. In her role as ECI Specialist, she co-teaches, co-plans and designs math instruction that is engaging for all students. She develops and deploys weekly videos focused on habits of the mind and mathematics that teachers can implement in their instruction.
Her impact expands beyond teaching, as she is an instrumental figure in supporting her school's administration team, staff and student body as an administration intern. In addition to her support as an administration intern, she is pursuing her administration credentials.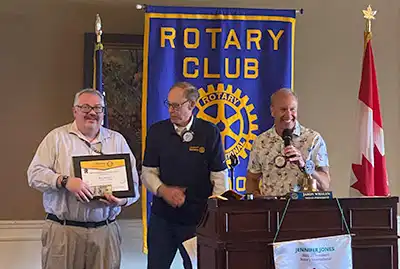 Ben Shultis is a phenomenal educator whose impact is unparalleled in the Lakes High School community. He has taught in CPSD for 24 years, serving his first two years at Clover Park High School before moving on to teach at Lakes for the next 22.
Shultis provides a welcoming, caring and enriching environment for all students. He is dedicated to creating promising futures by providing chances for academic and social growth through interactive, engaging learning opportunities.
He teaches Japanese and serves as an advisor to students in his Japanese class as they coordinate an annual festival that celebrates Japanese culture. After school, he oversees students as the Knowledge Bowl advisor and hosts exciting game sessions for students to socialize and build relationships in a safe, inclusive environment.
Ben's compassionate and creative contributions will leave a long-lasting impact on the entire school, students and staff. He is an integral part of the Lancer Family and Clover Park School District.
For more information on Lakewood Rotary, please visit Rotary Club of Lakewood.