A Clover Park School District story.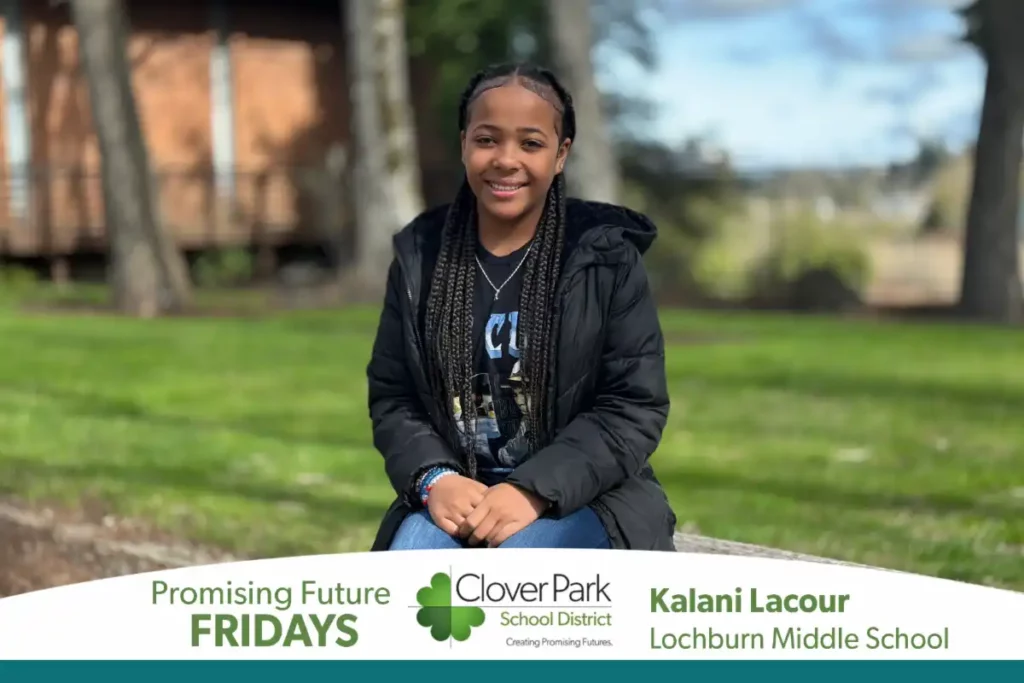 Our Promising Futures featured student this week is Lochburn Middle School sixth grader Kalani Lacour.
Sixth grade has been an eye-opening experience for Kalani as she completes her transition from elementary to middle school. Academically, she has reached new heights and looks forward to the valuable knowledge that seventh grade holds.
Self-motivated with a strong will to learn, Kalani strives to achieve success in all of her classes and is most proud of her advancements with math. "I learned harder math with letters. I think it's pretty easy," she said. Kalani has taken a special interest in math that extends outside of the classroom and into her after school activities. "I go to math club every Thursday with my brother and friends," she said. In addition to math club, Kalani enjoys reading, writing and making bracelets for her peers.
Even though Kalani has six more years before graduation, she is looking forward to heading back to her home state of California to attend college and explore her options for future careers.