City of Tacoma announcement.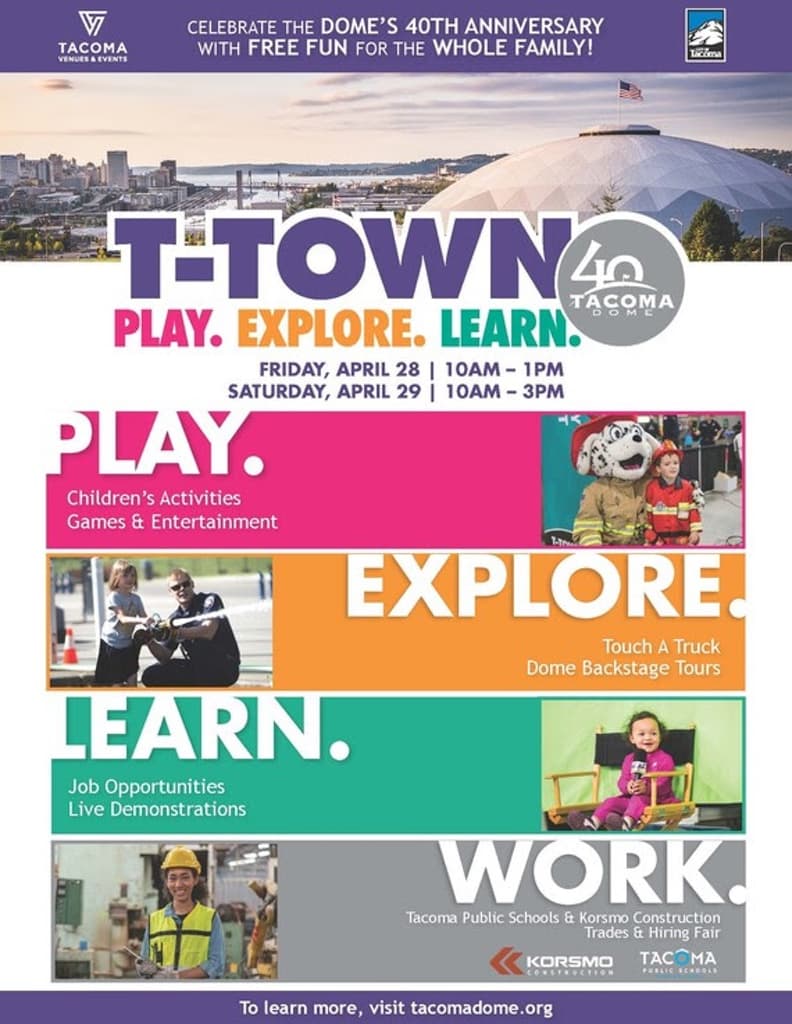 You're invited to T-Town: Play. Explore. Learn. – City Services Expo on Friday, April 28 (10 a.m. to 1 p.m.) and Saturday, April 29 (10 a.m. to 3 p.m.) at the Tacoma Dome. This event is a FREE, fun, interactive community event for the entire family.
Activities include interactive experiences from City of Tacoma departments and Tacoma Public Utilities, including an opportunity to touch a truck, backstage tours, live demonstrations, job opportunities, and more. Tacoma Rainiers' mascot Rhubarb the Reindeer, will make a special appearance on Saturday at 11 a.m. Fan favorite concessions, and live music, will be provided as part of the Dome's 40th anniversary celebrations.
For more information, visit tacomadome.org/t-town.