I have fond memories of Sequim, Washington. In our younger days, Peg and I were members of the Jaycees (Junior Chamber of Commerce). Tacoma was in Region III which ran from the Maple Valley through Federal Way, Puyallup, Tacoma and Lakewood area and then onto the peninsula out to Sequim and Port Angeles.
Sequim is also one of the stops that made going Around the Loop, as a journey around the Peninsula was called years and years ago. In the early 1950s my mom and dad and I went around the loop and I even fished for dinner. In the 70s Sequim hosted a large area Jaycee meeting and it was the first time I had steak that wasn't over-cooked. Peg never overcooked steak, but it was the reality of my family history . . . and I've always enjoyed history.
As part of my Christmas present from Peggy every year, I get a subscription to Archaeology magazine. I love to read about the past and how it connects to our current world.
So, why should we care about archaeology?
"Archaeology is the study of human history. People have been doing this since the beginning of time, but it wasn't until the 15th to 16th century that it became an official field of study. Since then, archaeologists have uncovered incredible things about our past—things that would have been lost to history without their work. Today, we still rely on archaeology to learn about our past, and we should care about it for many reasons." – Archeology Magazine
I always like the song "Far Away Places with Strange Sounding Names." Sam Cooke's version is one of the sweetest I've heard. 
Searches around our Earth each year reveal more and more information about our past, but some people prefer to read about specific places and specific people and the actions and interactions that historically took place there. I like to read about findings all around the world; however, one of my favorite sections in the magazine is "Around the World" by Jason Urbanus.
Surrounded by natural beauty and full of small-town charm, Sequim is a popular destination for outdoor enthusiasts and lavender lovers and is one of the driest places in western Washington. An active arts community, a vibrant downtown, and diverse culinary options make Sequim the cultural and commercial heart of the Sequim-Dungeness Valley on the magnificent Olympic Peninsula.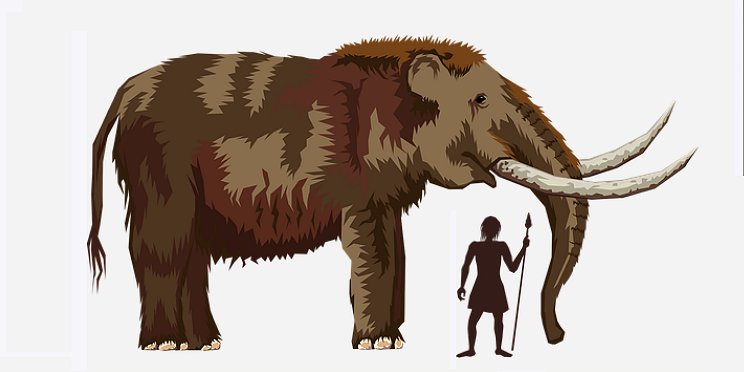 "Researchers determined that a mastodon living in the Pacific Northwest 13,900 years ago was wounded when it was struck by a spear. The elephant-like animal's remains were first discovered 45 years ago at the Manis Mastodon site on the Olympic Peninsula. Recent CT scanning and 3-D software analysis revealed that tiny bone fragments embedded in its rib were pieces of a projectile fashioned from the leg bone of another mastodon. This represents the oldest known bone spearpoint in the Americas and the earliest evidence of mastodon hunting."
I've long known that tribal peoples here have a long history in the Pacific Northwest, but reaching back almost 14,000 years must have involved many different peoples. I guess I'll just have to keep reading and sharing.