Submitted by Susanne Bacon.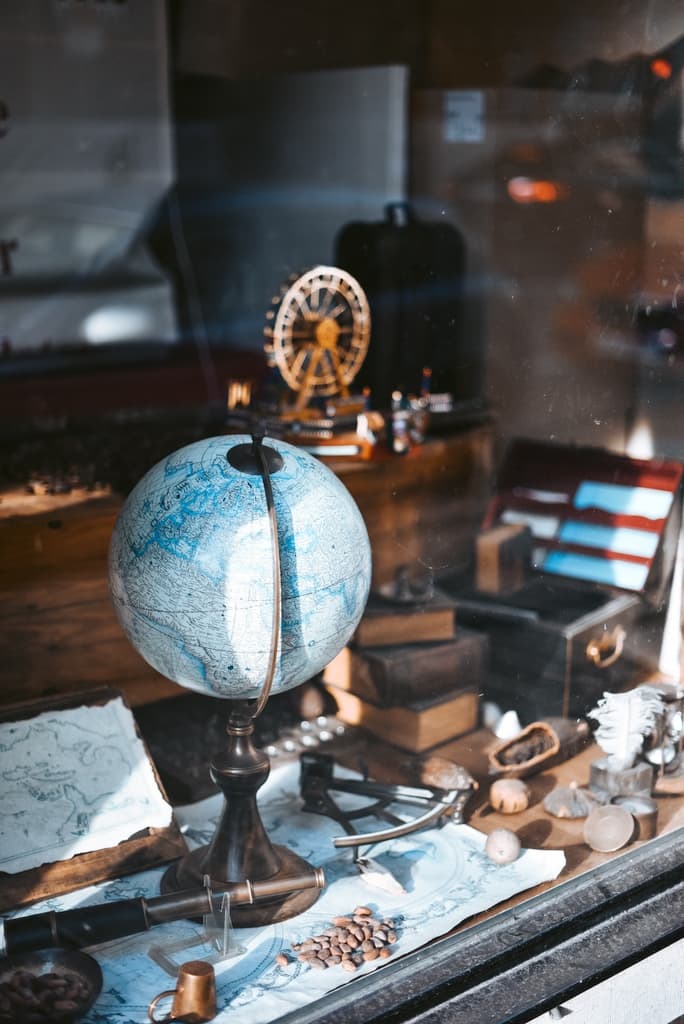 A while ago, at one of my book signings at the Steilacoom Historical Museum, a gentleman asked me whether I could write more about German topics sometimes. I racked my brain because – as many of you know – I used to write the column "Home from Home" for quite a time and even turned it into a book. So, of course, I wasn't going to reiterate these topics. But the thought stuck. And now, you are in for it! As spring starts the season for one of Germans' favorite pastimes, I thought you might like to explore the English term "wanderlust" with me.
'Vun-dah-loost (with a very short "oo") is how native German speakers would pronounce the term … if we used it. But we don't. In fact, the two parts – the verb "wandern" and the noun "Lust" – Are German. "Wandern" means to hike, to ramble, to walk long distances as a leisure time activity. English and German "Lust" are identical in their meaning.
European countries have always known people who wandered about offering their skills for the benefit of others, to gain experience in their trade, or for religious reasons. Think of Noah Gordon's novel "The Physician", of traveling theater groups, of traditional apprenticeship, of pilgrims. But hiking for pleasure became a thing only after the Enlightenment (Petrarcha was the only known purpose-free hiker before), and – my guess – after pastorals became fashionable in the ages of Baroque and Rococo. Jean-Jacques Rousseau's writing certainly added to the zest to ramble. Romanticism found it apparently the most inspiring, and there are German folksongs galore about the zest (or lust) to wander. This is one of the best-known ones: https://youtu.be/l0fY5qu06R0. Composer Franz Schubert even turned it into an art song.
Romantic artists sketched landscapes to which the rich were driven by carriage or carried in sedan chairs – the beginning of tourism. Rambling became an expression of freedom, a way to explore, even a fad. Author Theodor Fontane, probably Germany's most important Realism writer, even wrote a five volume travelog of his ramblings through Brandenburg County, and many a party go on hiking tours in his novels.
Though Germans still love to hike or ramble, the term for the English "wanderlust" is "Reiselust" (pronounce: 'rye-zah-loost), the zest for traveling, or "Fernweh" (pronounce: 'fair-n-vay), the longing for distant places. Seems to me that all of these terms also imply a state of inner restlessness. Fernweh is the antonym to "Heimweh" (pronounce: 'hime-vay), i. e. homesickness, literally the longing for home, a place of steadfastness.
Whereas rambling, at first, very obviously was a privilege of the upper class( namely those who could afford to travel without worrying about their daily income), it became a pastime for ordinary people as of the mid-1800s. The "Naturfreundehaus" (pronounce: nuh-'tour-froyn-dah-house), i. e. house for the friends of nature, was invented shortly before the turn of the 20th century, buildings that offered food and cheap lodging. The Wandervogel movement (pronounce: 'vun-dah-foh-gal, meaning rambling bird) originated during the same era as a protest of youngsters against the rigid rules of the German Empire.
Long distance hiking routes were marked through the mountains and across the countryside of Germany, Austria, and Switzerland. Supra-regional hiking associations were founded in the 1960s and '70s. That was also when the so-called "Volkswanderung" (pronounce: 'follx-vun-dah-roong, meaning people's rambling), i. e. the English(!) term "Volksmarch", came up, a day's event for the masses with checkpoints and food stations, no rucksacks to carry, and a medal at the finishing line.
I grew up in a family that loved to go hiking. Later, as a single, I hiked all alone in Germany, in Greece, in Spain, and in England, my most memorable and inspiring experience being the 60-mile coastal path around the British Channel Island of Guernsey. Quite early into our relationship, it was wonderful to discover that my then future-husband is a fervent explorer and hiker, too. Today, we treasure books with tours all around Western Washington as well as hiking maps that take us to places off the city hub. Our state's well-marked paths as well as inviting benches and picnic areas somewhat remind me of my European hiking experiences. Our rucksacks and hiking sticks are already waiting for the next tour.