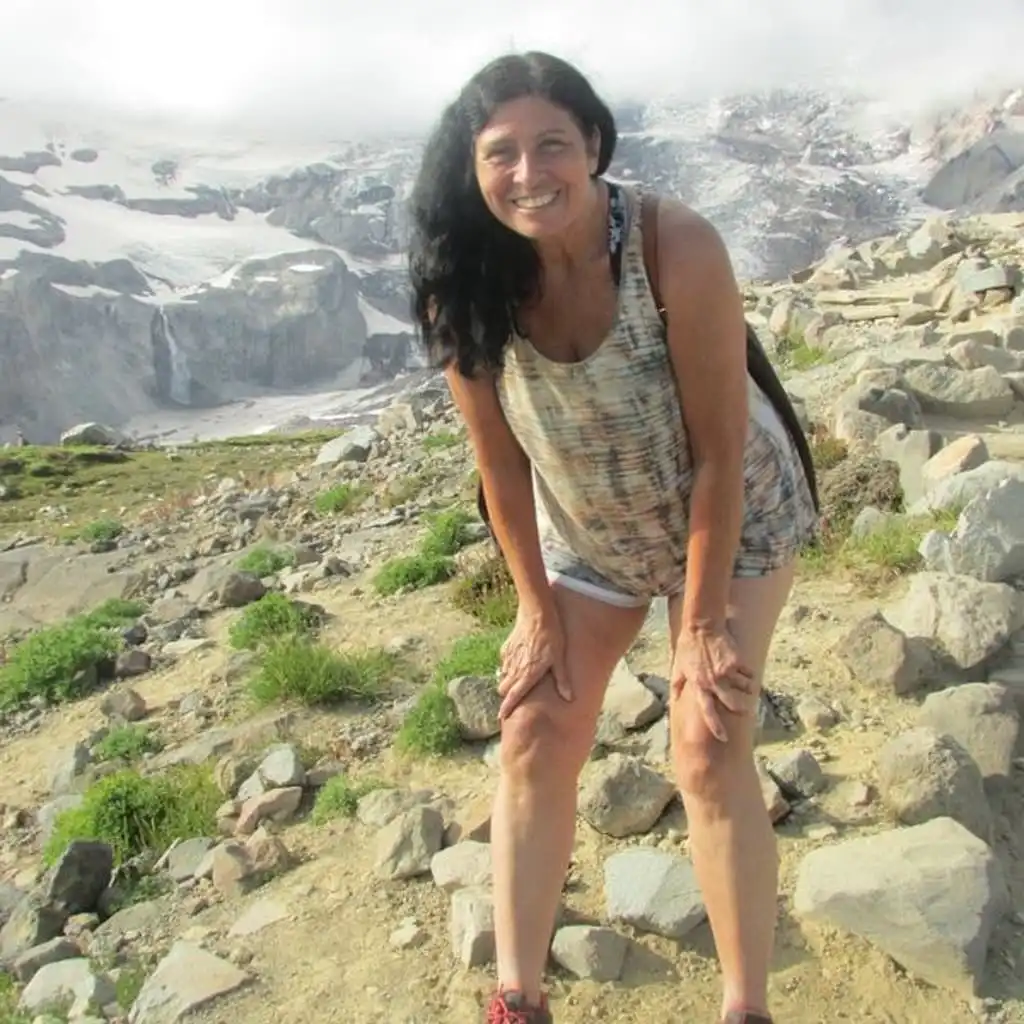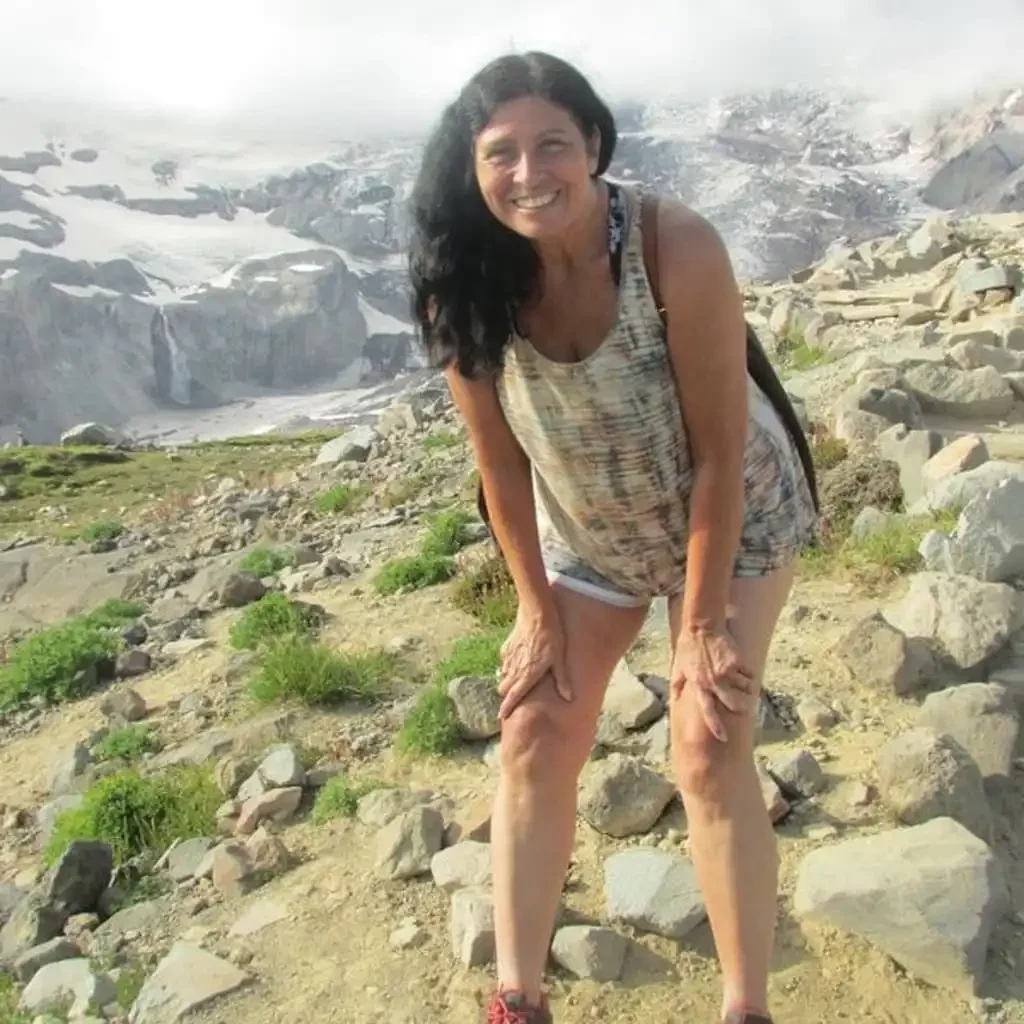 Author Wendy Kendall's journey north to Seattle started from Los Angeles, where she enjoyed a wonderful childhood, then San Francisco, the small community of Davis, CA, and a couple of years in Oregon. Her career is in business as a project manager; many of the skills she has been trained on in that capacity have also helped her in making time as an author. Her dream to be an author started at 8 years old. Her first book, a mystery titled "Kat Out of the Bag," was published in 2020. Kat is Katherine Watson, a purse designer/amateur sleuth who goes from designer bags to body bags. Her third book titled "Snow Kiss Cookies To Die For" was Finalist for Best Suspense at Killer Nashville 2022, a prestigious mystery conference. Wendy has learned many of her writing skills from the Pacific Northwest Writers Association (PNWA), where she has been a proud member for almost a decade. She enjoys teaching workshops at many writers' conferences including the one held by PNWA. When Wendy is not writing books, she loves time with her family, biking, hiking, pursuing adventures, reading, and adding to her vintage-and-more purse collection.
Which genres do you cover?
Wendy Kendall: Cozy Mystery, Mystery, Romantic Suspense, and Romance.
Which is the latest book you had published, and what is about?
Wendy Kendall: My newest release is titled "Heart of Christmas Cookies and Dreams." In this story we meet Liz and George, and ribbons of love run through it. Liz buried her hopes three years ago when she buried her husband. Her dream to run her own bakery? Shelved, along with dreams of love. She hides behind a corporate desk, struggling for time with her young son and his grandmother, Violet. George is chef at the assisted living facility where Violet recovers from an accident. His adopted beagle, Phil is George's only family, and a therapy dog for the residents. Violet plays matchmaker, plotting a cookie bake at the facility kitchen. Her plans put George's job at risk. When tail-wagger Phil suddenly disappears, George is desperate to find him. The search leads George into a surprising twist of fate, and accidentally pulls Liz along with him. The delicious cookie recipe is included, and here's a fun fact – the recipe is an original, created by my younger son who is a gourmet chef.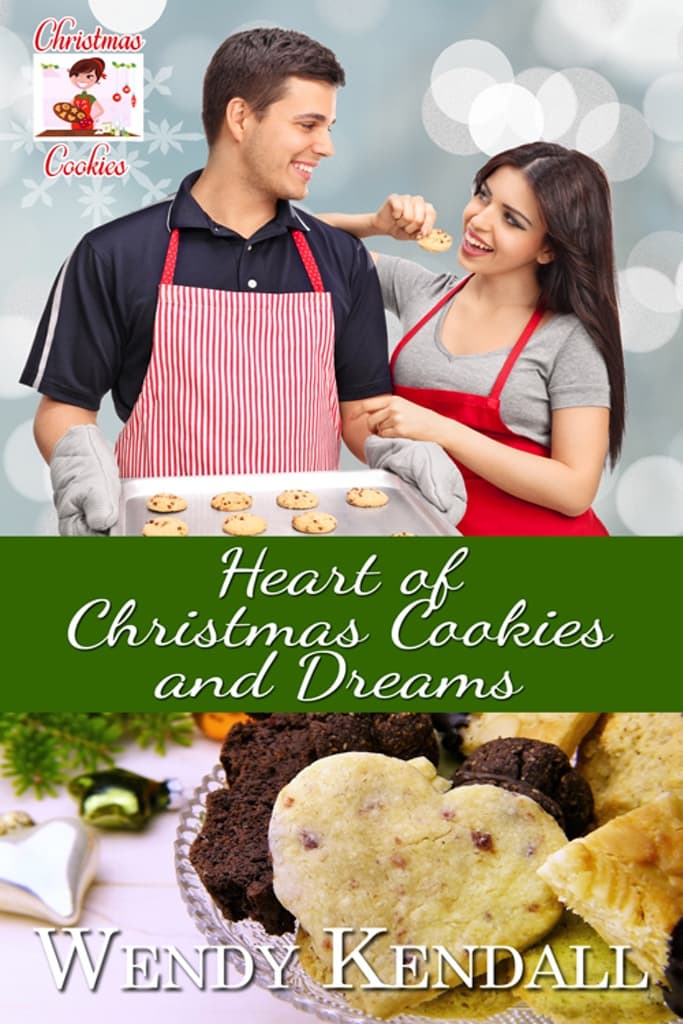 At which book events can readers find you? Which book event connecting you with readers is your favorite and why?
Wendy Kendall: My favorites are street fairs and festivals, including during the holidays. It's so nice meeting and chatting with people at these events, and introducing readers to my books. I would love to connect with book club members, too, hear their insights into my stories, and answer questions too.
Do you have any specific messages to your readers and, if so, which are they?
Wendy Kendall: My message to readers – Enjoy!
Which writer(s) keep(s) inspiring you and why?
Wendy Kendall: I'm inspired by so many incredible, skilled, and talented authors who span across genres. In addition to writing, I am a book reviewer with the online news column Recommended Reads in "My Edmonds News". I'm also a YouTube podcaster interviewing authors on "A Novel Talk" with co-host Carl Lee, and also "Kendall & Cooper Talk Mysteries" with co-host Julie Cooper. I'm an avid reader on top of that, so my reading spans across genres. My first love is mystery and cozy mystery, and my inspiration to try writing my own series starting with "Kat Out of the Bag" is the author Laura Childs. It was so exciting when I had the opportunity to interview her, my inspiration, on my podcast.
Do you have specific writing habits?
Wendy Kendall: My favorite, most creative and productive writing time is late at night.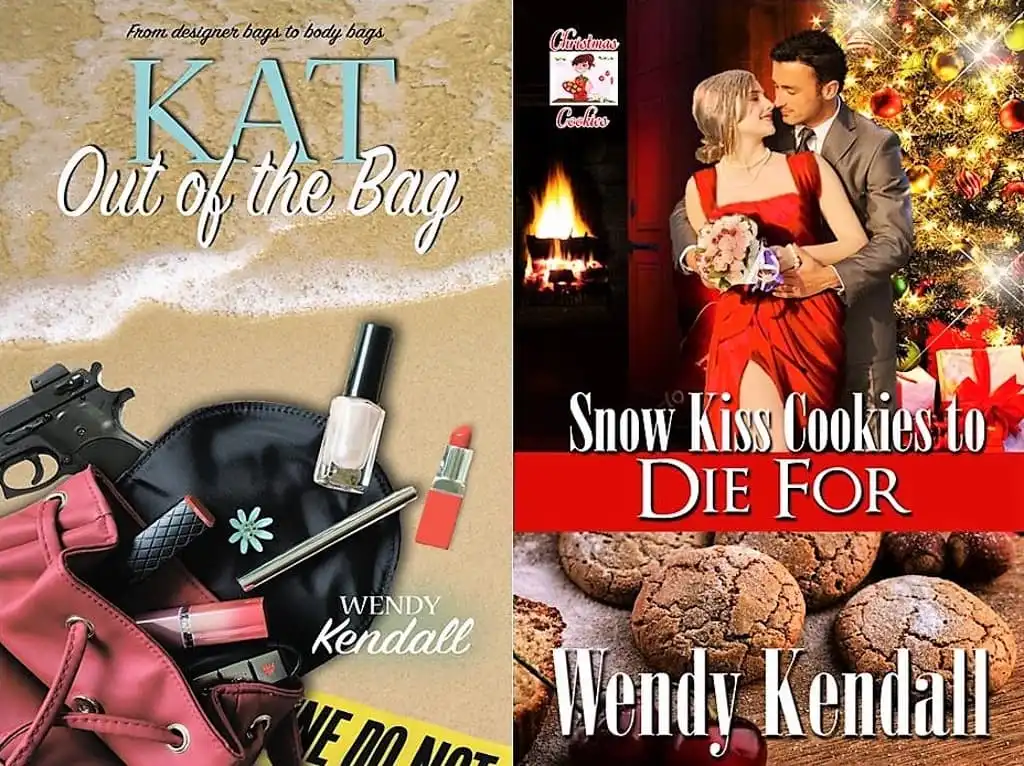 What are you currently working on?
Wendy Kendall: I'm currently working on book 6, another mystery I'm expecting will release sometime next year.
Which book are you currently reading simply for entertainment?
Wendy Kendall: I just finished a PI mystery that is so intriguing about a serial killer. It's the first in a series by D. D. Black and the title is "The Bones At Point No Point." When justice is delivered and a serial killer is behind bars, society can breathe a collective sigh of relief, but not in "the holiday baby butcher case". Thomas Austin is a retired NYPD detective, having served loyally for twenty years, and this case had sucked life out of him, leaving an indelible mark. Moved to the Pacific Northwest, Austin opened a business for a new start, but now the killings have begun again.
What advice would you give any aspiring author?
Wendy Kendall: Persistence creates a path to success. Immerse yourself into the writing community because writers are very giving and are happy to help you. Join a critique group. And most important, have fun every step of the way.
You can find Wendy Kendall's mysteries and romance books on her website "Wendy writes books" and at all online retailers including at Amazon, at Barnes and Noble, and others.