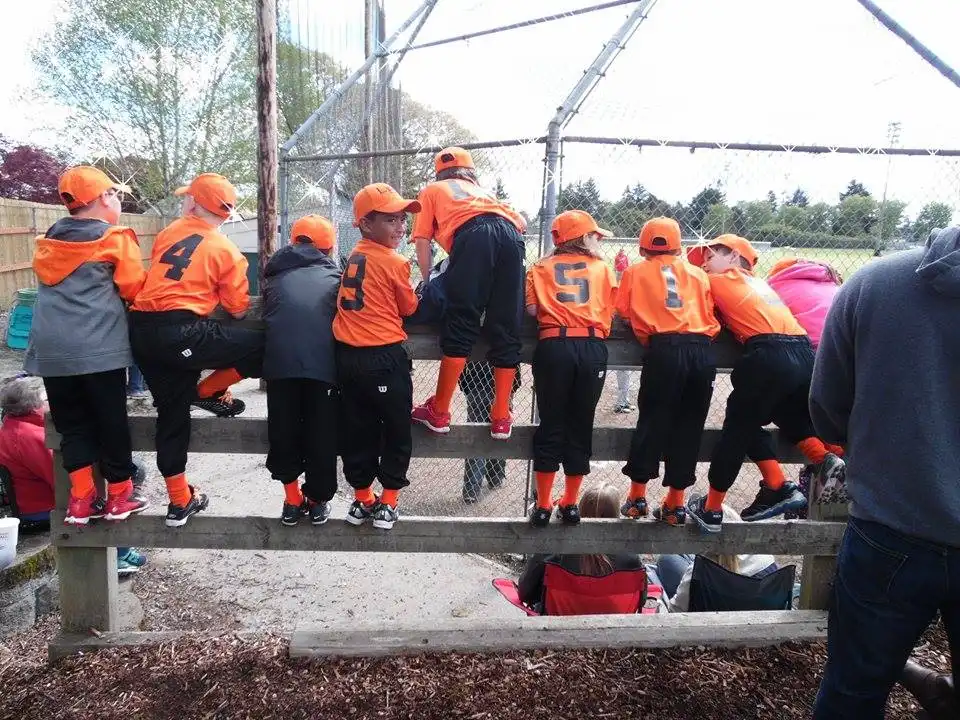 The baseball players of the Clover Park High School Timberwolves take the field today for the first game of their 2023 season.
The Lil' Crushers t-ball team from Tillicum also step onto the diamond today for their first ever opportunity to play organized baseball.
Like the connection between a 74 mile per hour fastball and a bat swung mightily providing the satisfying crack of a solidly hit ball, to the fourth attempt by a four-year-old to finally hit the ball and not the tee, there is a connection between the high school varsity version and the little tykes in Tillicum.
In a Whiffle Ball Distance competition years ago now, a competition to see who could hit the ball the furthest, the then-Tillicum Crushers, then playing in their fifth and last season together, strode to home plate, swung for the fences, and raised their arms overhead as they each claimed the distance record.
Until the youngest player on the team stepped to the plate.
A red helmet was used to mark the furthest distance the ball flew.
Back, back and further back the helmet was moved.
In his last time up – his bat cocked and body coiled and eyes as big as saucers – he watched the ball arc toward him.
He swung and solidly connected. The ball flew far, then bounced and bounced and rolled and rolled until it came to rest. . .under the protective cover of the red helmet.
Number 9 now plays for the Timberwolves.
He, and some of his teammates, started as Kindergartners for the Tillicum Crushers.
As the Lil' Crushers take the field today, the legacy continues.