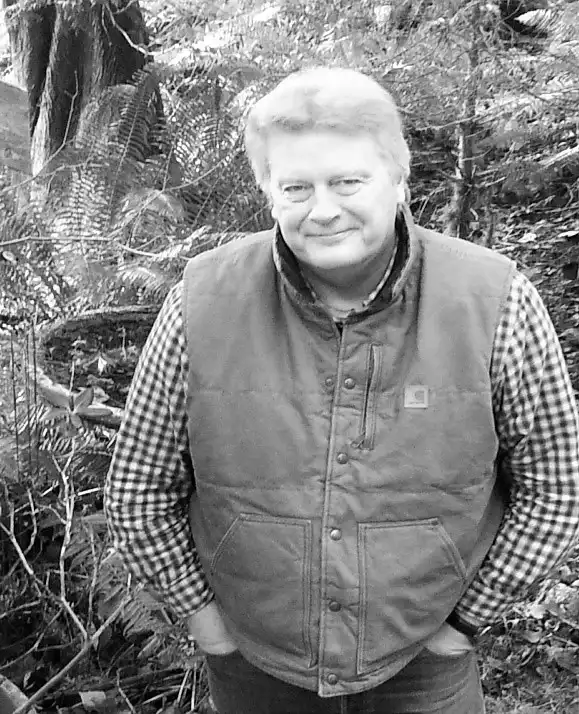 Author J.D. Howard, among others a retired real estate broker, was born in West Seattle but grew up in Everett during the 60s/70s; he currently lives in the foothills of the Cascade Mountains north of Monroe, WA. He started writing poetry in high school in the early 70s and published his first novel of now five in 2013. J.D. has received three awards for "Sawdust Empire:" The Malstrom Award from the League of Snohomish County Heritage Organizations in 2016, the Brown Award from the City of Everett for Historical Preservation, and Best Books of 2016 from Kirkus Reviews. He has also been nominated for The Malstrom Award for two other publications, "The Pride of Monte Cristo" and "French Peter – Journey to Hat Island." The Malstrom Award ceremony has been postponed for the last three years due to Covid but should resume in March of 2023. J.D. follows local writing news with the Writers Co-Op Facebook Page. When J.D. is not writing, he travels with his girlfriend in his motor home. Before that, the ski industry kept him very busy during winter months for years, and he was also a boater for years and fished and cruised Puget Sound.
Which genres do you cover?
J.D. Howard: Mostly Historical Fiction, plus Crime and Poetry
Which is the latest book you had published, and what is about?
J.D. Howard: "French Peter – Journey to Hat Island" was published in the fall of 2021. Set in the earliest days of American settlement in Puget Sound of the Pacific Northwest, "French Peter – Journey to Hat Island" is the thrilling adventure of Peter Goutre, a French-Canadian fur trader, who is caught in the middle of a murderous mutiny in the farthest outpost of the Hudson's Bay Company. Forced south, on an epic journey by canoe to the Oregon Territory in 1842 with his young wife, they encounter every danger the frontier can offer. Touching on every aspect of the richness of life, "Journey to Hat Island" is based on the true story of Peter Goutre, one of the first European settlers in the wilderness of early Island and Snohomish Counties. Traveling over the mountains, bays, beaches and forests of the Pacific Northwest, as well as the changing decades and times, "French Peter – Journey to Hat Island" is an excellent match for anyone interested in Washington history, the Salish people, or just a fine, old-fashioned adventure story full of colorful imagery and folklore.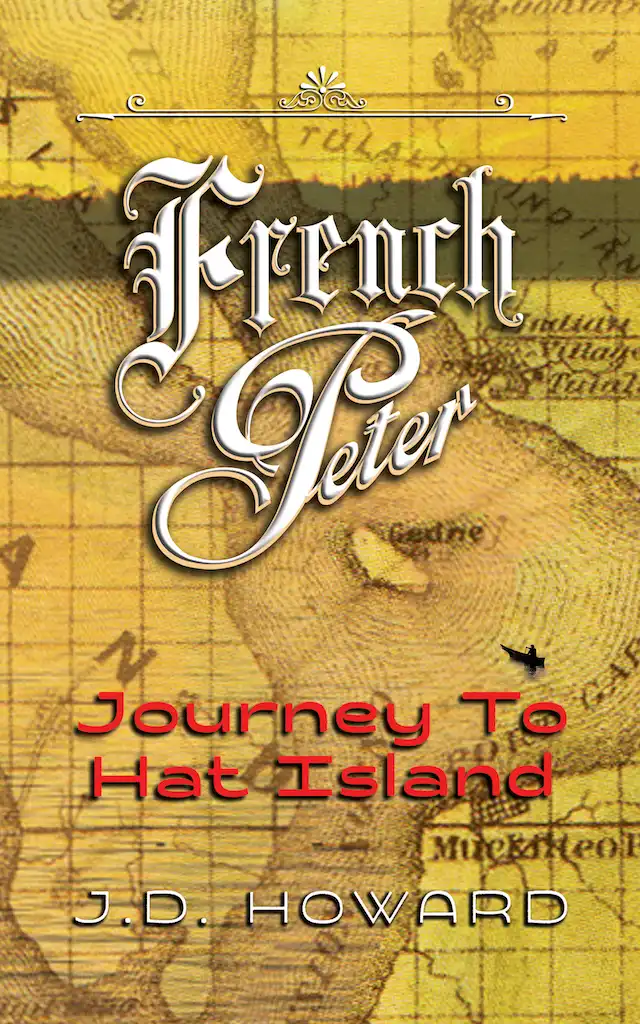 At which book events can readers find you?
J.D. Howard: In the past I have done many book signings at Main Street Books, J. Matheson's Gift Store in Everett, local museums, and Half-Price Books in Everett. But I have nothing booked this holiday season.
Which book event connecting you with readers is your favorite and why?
J.D. Howard: I participated in a writer's symposium at the Everett Public Library in 2019 which was fun and well attended.
Do you have any specific messages to your readers and, if so, which are they?
J.D. Howard: For the purposes of my stories, I have changed some locations and slightly altered some events to make my story be more cohesive and dramatic for my readers. All my books have email addresses in them on the copyright page; so if any reader has any questions about what I have done, I always welcome any questions.
Which writer(s) keep(s) inspiring you and why?
J.D. Howard: I have too many favorite writers to name, but at the top of my list are John Steinbeck, Hunter S. Thompson, Earnest Hemingway, and Timothy Egan. All are terrific storytellers and keep things simple but vivid and entertaining.
Do you have specific writing habits?
J.D. Howard: Early morning start with a pot of coffee and go like mad until either the muse leaves my shoulder or my mental capacity wanes.
What are you currently working on?
J.D. Howard: The Sky River Rock Festival of 1968 at Sultan, WA. Under the current working title of: "Before Woodstock – The Sky River Rock Festival."
Which book are you currently reading simply for entertainment?
J.D. Howard: "Life" by Keith Richards
What advice would you give any aspiring author?
J.D. Howard: Always carry a notebook, plenty of ink because you never know when an inspiring idea will hit, and never give up. Keep things entertaining, don't use cliches or be repetitive. Never be afraid to show your work to a friend or confidant; you need to get as many eyes on your work as you can, and once you're happy with the writing, hire an editor. Every writer had an editor, even Hunter Thompson and John Steinbeck. Then hire a great cover designer and pay him or her well for the creation of a cover that informs the reader and hopefully shows some action.
You can find J.D. Howard's books at https://www.amazon.com/J.D.-Howard/e/B06XKBV581%3F , at Main Street Books in Monroe, and at the Granite Falls Museum.