Office of Rep. Mari Leavitt, 28th Legislative District announcement.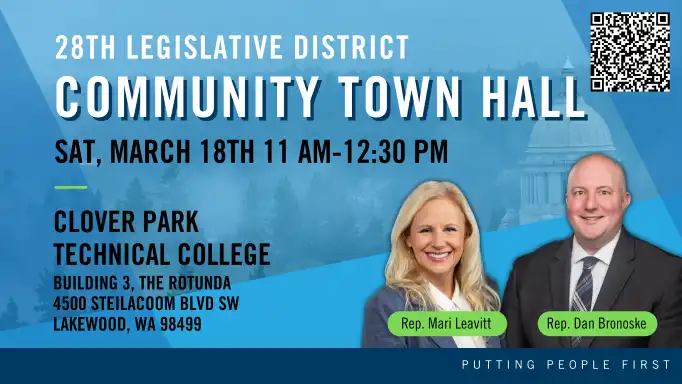 Please join Representatives Mari Leavitt and Dan Bronoske for a Town Hall on Saturday, March 18, from 11-12:30 p.m. at Clover Park Technical College in the Rotunda, Building 3. Folks can submit their questions in advance if interested by going to the Representative Mari Leavitt facebook page and clicking on the event page for the link or ask on day of.
We look forward to hearing from you and sharing a legislative update.