Submitted by Humane Society for Tacoma & Pierce County.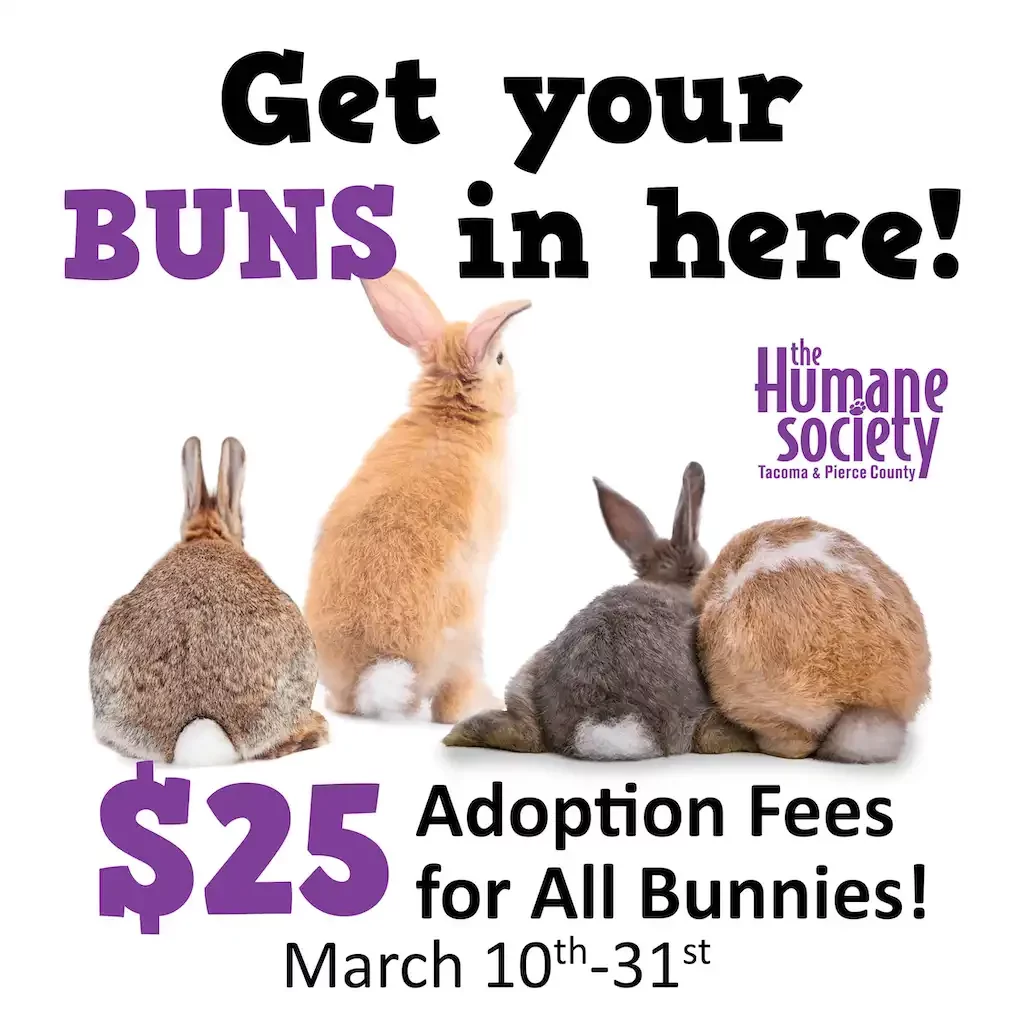 The 246 confiscated rabbits that came to the Humane Society for Tacoma & Pierce County from a Puyallup property on Feb. 16 are becoming available for adoption.
To help boost adoptions, all bunny adoption fees at the shelter are reduced to $25 from March 10 – 31.
The shelter currently has several adoptable rabbits with more expected to become available for adoption over the next few weeks. Adoptable rabbits and critters can be viewed on the shelter's website at: hwww.thehumanesociety.org/adoptable-pet-category/critters/.
The rabbits vary in age, size, and personalities. All adoptable rabbits have received a wellness exam by shelter veterinary staff, been spayed or neutered, and are microchipped with national registration.
Anyone interested in adopting a rabbit can find an adoption application on the shelter's website at: http://www.thehumanesociety.org/adopt/how-to-adopt/. The shelter's Adoption Center is open Tuesday through Sunday from 11:00 a.m. – 5:30 p.m.
Currently, over 150 rabbits are still receiving care from the shelter. The community can continue to help these rabbits by donating to help staff and fosters continue providing much-needed care. Donations are being accepted on the shelter's website at: www.thehumanesociety.org/200-rabbits.