City of Lakewood announcement.
The Lakewood City Council is excited to announce the return of the city's Business Showcase program. The Business Showcase celebrates local companies by sharing the stories of local Lakewood entrepreneurs and business owners within the community.
At its March 6, 2023 regular meeting, Council honored Bite Me! Inc. as its March 2023 showcase. Owner Deb Tuggle was there to accept the certificate and share about her cookie manufacturing business.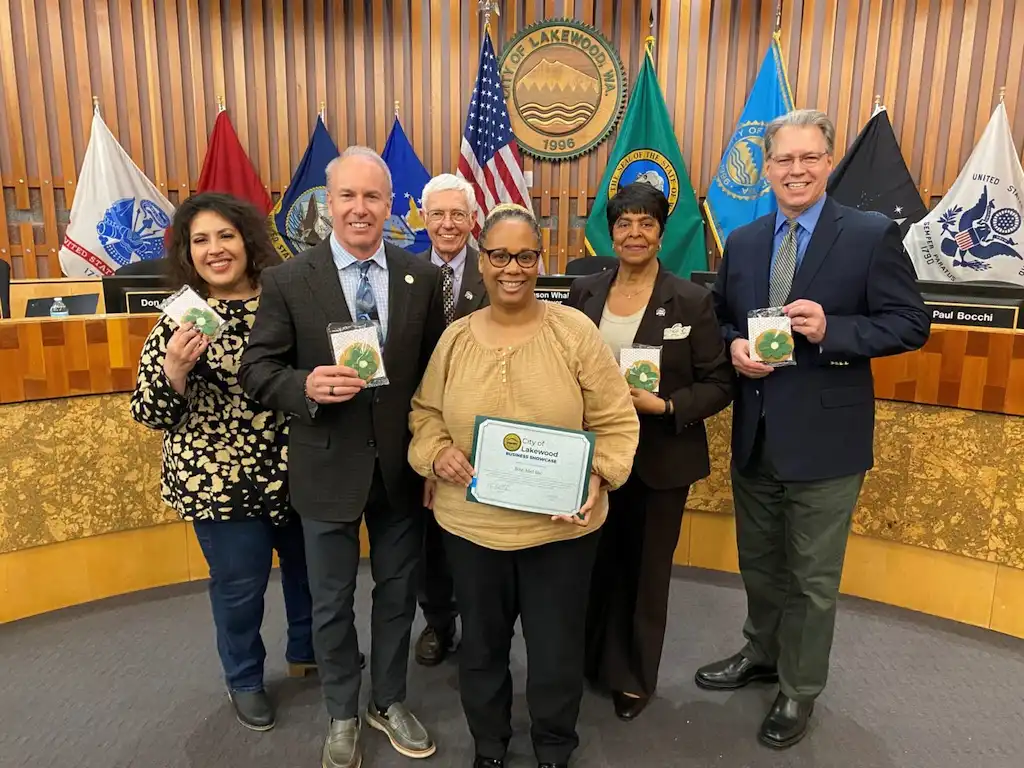 Bite Me! Cookies is the perfect example of how businesses should interact with their community and local government. Tuggle recalls bringing her business to Lakewood eight years ago and the support she received from both the city and the community.
Now a thriving business that bakes 14,000 cookies an hour, Bite Me! is giving back to the community that supported it from the start.
"We specifically hire women and immigrants, people who English is not their first language. We have English and computer classes at Clover Park (Technical College), and we pay for our staff to go to those classes and we pay for the hours they are in those classes so it's not a hardship for them go to school," Tuggle said of her business model.
Watch the full interview below.
As the year progresses, we'll continue highlighting local businesses. Their stories will be shared on our Business Showcase website.