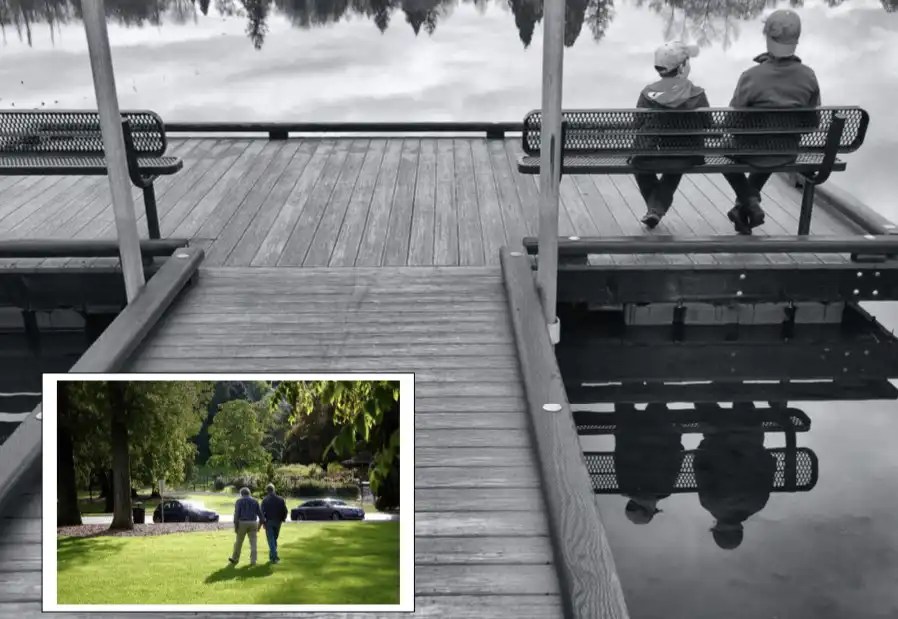 On a weathered board high up in the North Cascades at the terminus of the Pacific Crest Trail, there is scrawled a message that reads, "Never reach the end of your life only to discover you have not lived."
My younger – and only – brother hiked that trail from Lake Tahoe to the end. Along the way, he killed and ate a rattlesnake in Northern California, and in Washington he slipped on a glacier and tumbled down into the rocks breaking his wrist.
A fellow hiker – who happened to be a doctor hiking in the opposite direction – provided a temporary splint that allowed my brother to finish the hike.
What a mountain of memories he has shared with us over the years!
Today, we rowed together in a double racing shell. This was an interesting pairing; he has always been an excellent kayaker; me the rower. And in all our sixty plus years, it was only our second time ever together in the same boat.
From a day long ago when we sat together on a beach looking out over the water to this day as we glided across the lake, we were reminded that the intervening years have glided by as the shoreline faded into the distance.
Occasionally, we paused to catch our breath and let the boat run. Out there on the water where no one else was, we could sit and without a word watch as the sun began its climb into the sky and the clouds reflected off the glass smooth water.
As our shadows grew more distinct on the surface of the lake, we turned and headed back the way we had come, cherishing the memories of where we had been, treasuring the moments that day on the water, as brothers.