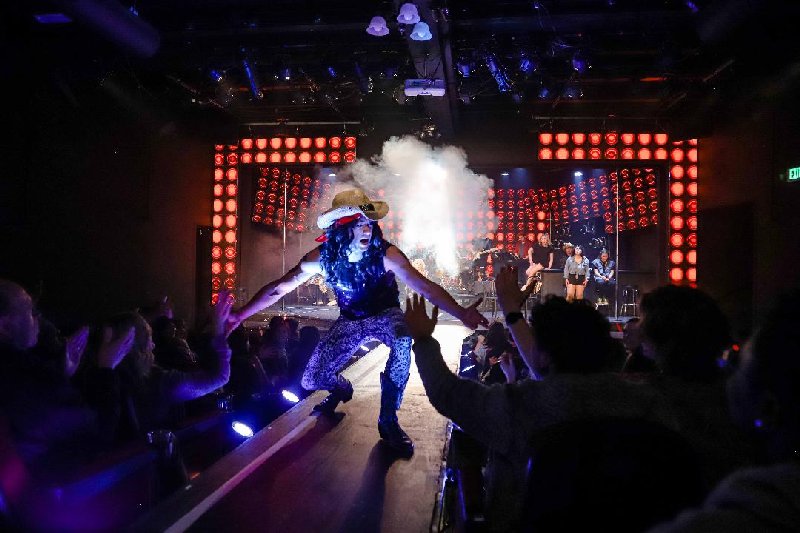 Tacoma Little Theatre and The University of Washington-Tacoma Theatre Department have combined their efforts to present the hit musical Rock of Ages!. This rock filled production is directed by Maria-Tania Bandes B. Weingarden, musically directed by Kim Davenport, and choreographed by Ashley Roy.
Maria-Tania Bandes B. Weingarden (she/her) is an Assistant Teaching Professor in the department of Arts Media and Culture at UWT. "As a director, Maria-Tania uses theatre to challenge homogeneous ideology. She addresses issues of race and gender on stage by not only the content of her work, but often by casting non-traditionally, works that fit within the more traditional canon."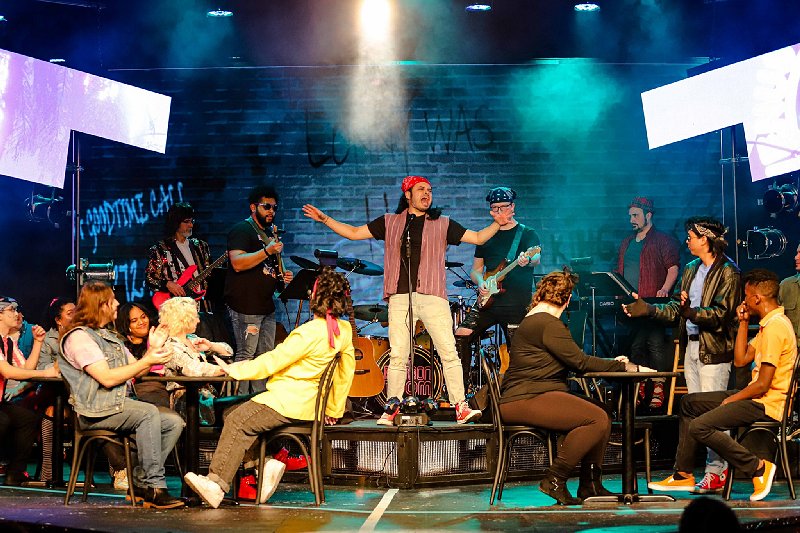 Kim Davenport is the music director of Rock of Ages. Kim is active in the vibrant musical community of Tacoma, Washington, where she maintains a private piano studio, teaches at both the University of Washington-Tacoma and the University of Puget Sound, and performs regularly around the city.
Ashley Roy did a fantastic job as choreographer for CenterStage's Dirty Rotten Scoundrels, as well as Green Day's American Idiot and Mel Brooks' The Producers at Lakewood Playhouse. I think American Idiot still holds the record for largest sales at the playhouse. Peg and I saw all three of those productions and now Rock of Ages.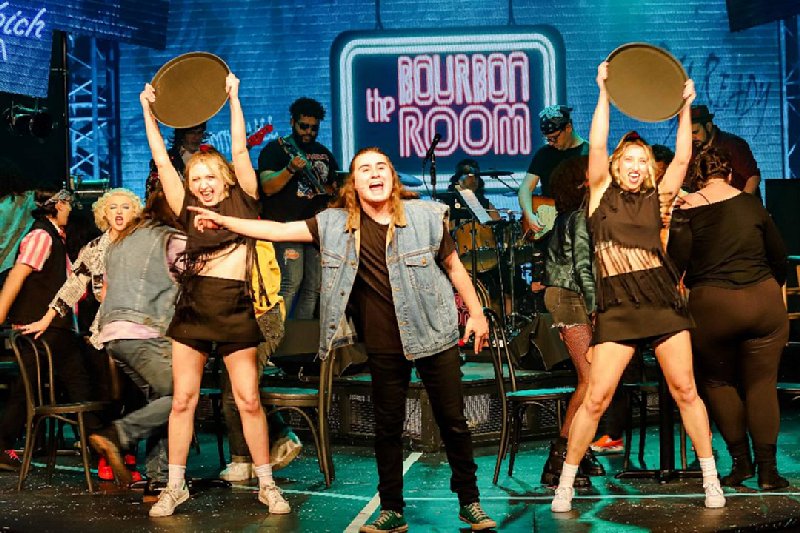 M. Keala Milles, Jr. plays Lonnie, an aspiring rocker, and is one of the first to use the new runway from the TLT stage that runs nearly half-way into the audience. I first saw Milles in Two Mile Hollow at Seattle's Intiman Theatre. This is only the second time I've seen a runway built for a production in the South Sound. The other was Hedwig and the Angry Inch at the Harlequin in Olympia. The runway turns the heads of the audience members and gets them more involved than just humming along.
Drew, nicely played by Vinny Contini, is another "wannabe" rocker looking for acceptance and recognition, well beyond being the resident toilet cleaner at the bar. He has a nice voice and a cool demeaner.
Regina (Mari Roy) leads the action with the anthem "We Built This City / "We're Not Gonna Take It." This is an easy song to join in on and become more closer involved with the cast.
Forget the bands and singers of the eighties: Styx, Journey, Bon Jovi, Whitesnake, and others. German developers sweep into town with plans to turn the dance halls into just another strip mall.
Sex machine Stacee Jaxx (Ryan Coleman) takes the stage, the runway and the scantily clad groupies and turns their fantasies into reality.
Once again the ability to transport viewers to different places via projections and the use of the turntable at Tacoma Little Theatre is a giant bonus. The backgrounds, foregrounds, and seemingly unending locations capture our imaginations.
Kudos to the Stage Managers Isobel Brown and Kay Meier as well as Assistant Stage Managers Cathy Jackson and Irene Ellis. Technical Director, Scenic Designer, and Visuals with Blake R. York. Costume Designer Cori DeVers. Production Manager / Sound Designer Dylan Twiner . . . and the dozens of others who worked on this production.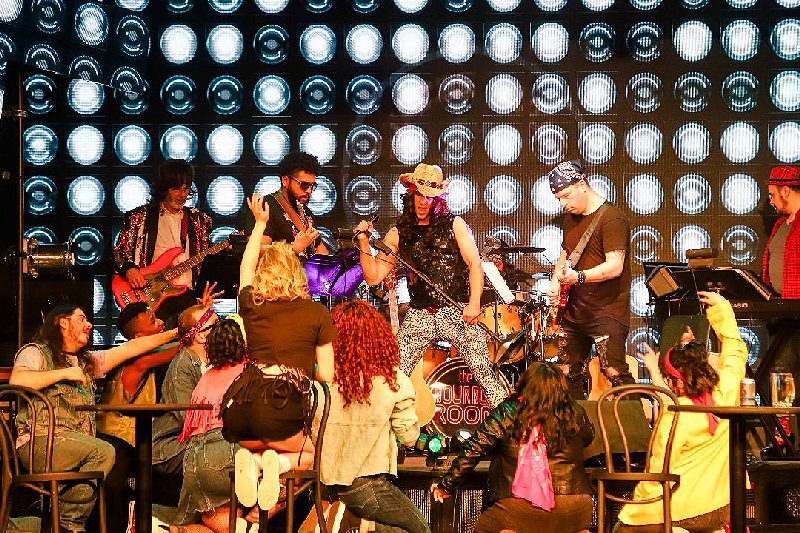 ROCK OF AGES runs through Sunday, March 26, 2023, for a total of 13 performances. Friday and Saturday showings are at 7:30pm and Sundays at 2:00pm.
Tickets may be purchased online – tacomalittletheatre.com
You can also call the Box Office at (253) 272-2281. Group rates are available for 10 or more, and special FLEX passes for 6 are only $145.00. TLT strongly recommends, but does not require, that patrons wear masks and are vaccinated.
ROCK OF AGES is recommended for all 12 and over.
Photos are courtesy of Dennis K Photography.