West Pierce Fire & Rescue announcement.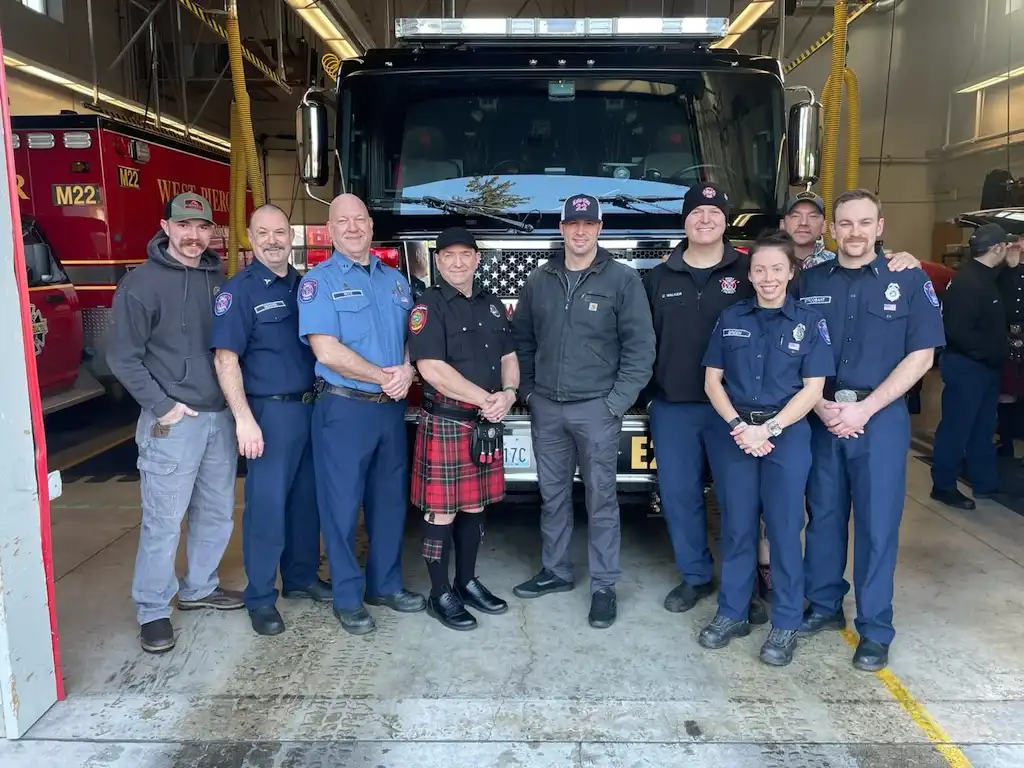 Two new fire engines were put into service following their "push back" ceremonies. Historically, when a new piece of apparatus is added to the fleet, it is customary to bless the vehicle, wash it and push it back into the apparatus bay, signifying it is ready to respond to the next emergency. This tradition dates back to the 1800s where the fire service had horse-drawn equipment. Since the animals were unable to back into the station, firefighters had to detach the horses and push the equipment into the bay.
Around town, the community will notice Engine 22, which runs out of the Lake City station and Engine 24, which runs out of the Oakbrook station, as the newest vehicles in West Pierce Fire & Rescue's fleet. Each of these engines were blessed by WPFR chaplains, washed and pushed back into their bays by West Pierce personnel, ready and waiting to run their first 9-1-1 call.
These engines were purchased in mid-2020, but due to production time, were recently delivered and ready to be placed in service. Both engines being replaced were from 2008 and will be placed in reserve status.