Submitted by KM Hills.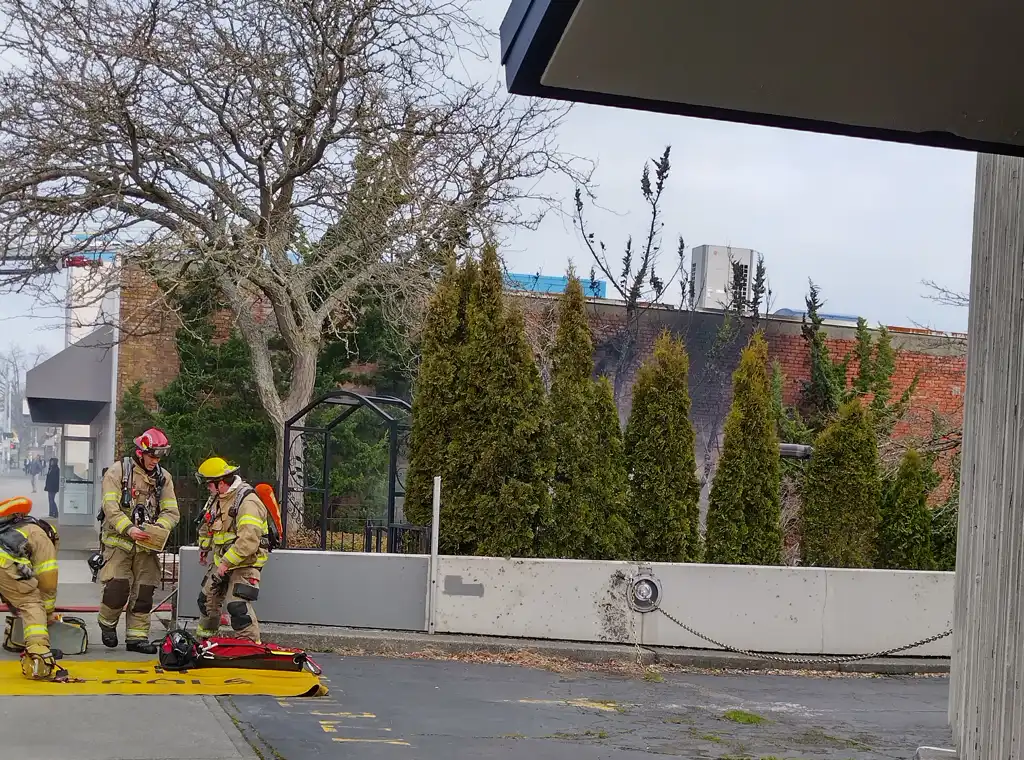 The response time, from Tacoma Fire Dept. (TFD), was quite fast on Thursday, February 16 as they responded to a fire at a Metro Park in downtown Tacoma, across from the Courthouse. Within minutes there were 4 engines and 5 aid vehicles on scene. As quick as they arrived, they extinguished a fire, which scorched the side of the Pierce County Court Resource Center.
The Resource Center is home to many programs designed to help individuals navigating the legal system. There is a clothing and food bank, there are several treatment providers and it even hosts employment fairs.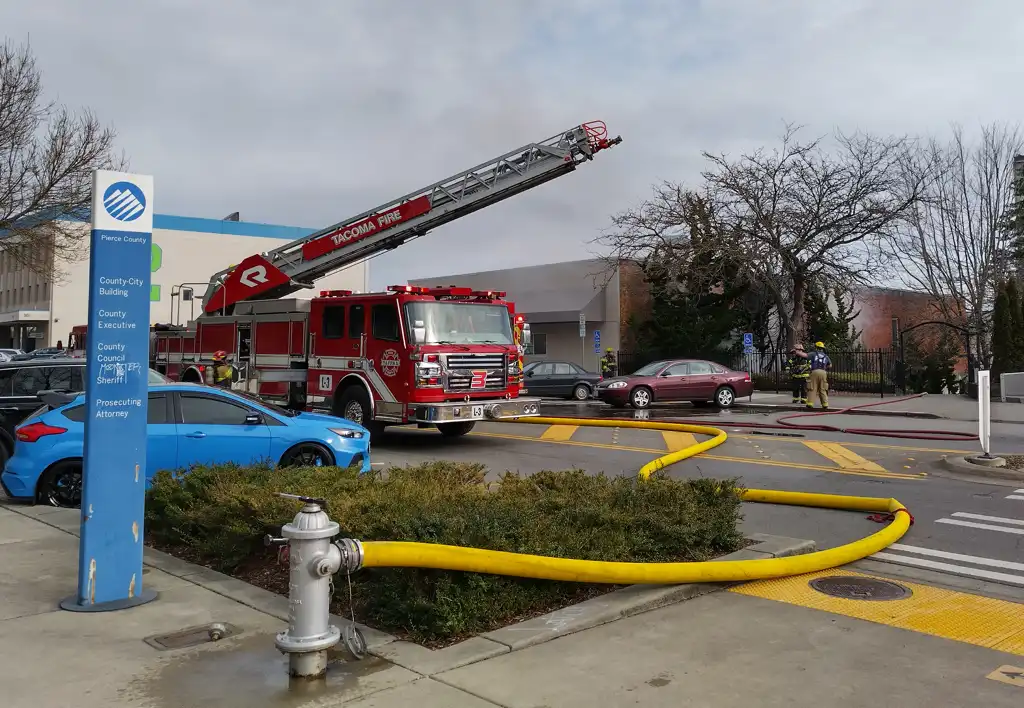 Several times, over the last few months, staff from the Resource Source Center, have contacted officials, about a housing encampment that moved into a garden area just above McCormick Park, as you climb the stairs to Tacoma Ave., right in front of the County City Building. There has even been the concerning smell of smoke, a few weeks ago, as the campers used a fire to stay warm.
Even with the reported concerns the campers were allowed to remain and more items were brought to the camp, much of which was considered unsightly garbage by those who walked by and ended being fuel for a fire. Some of the items, like propane tanks, only added to the risk of the feared outcome.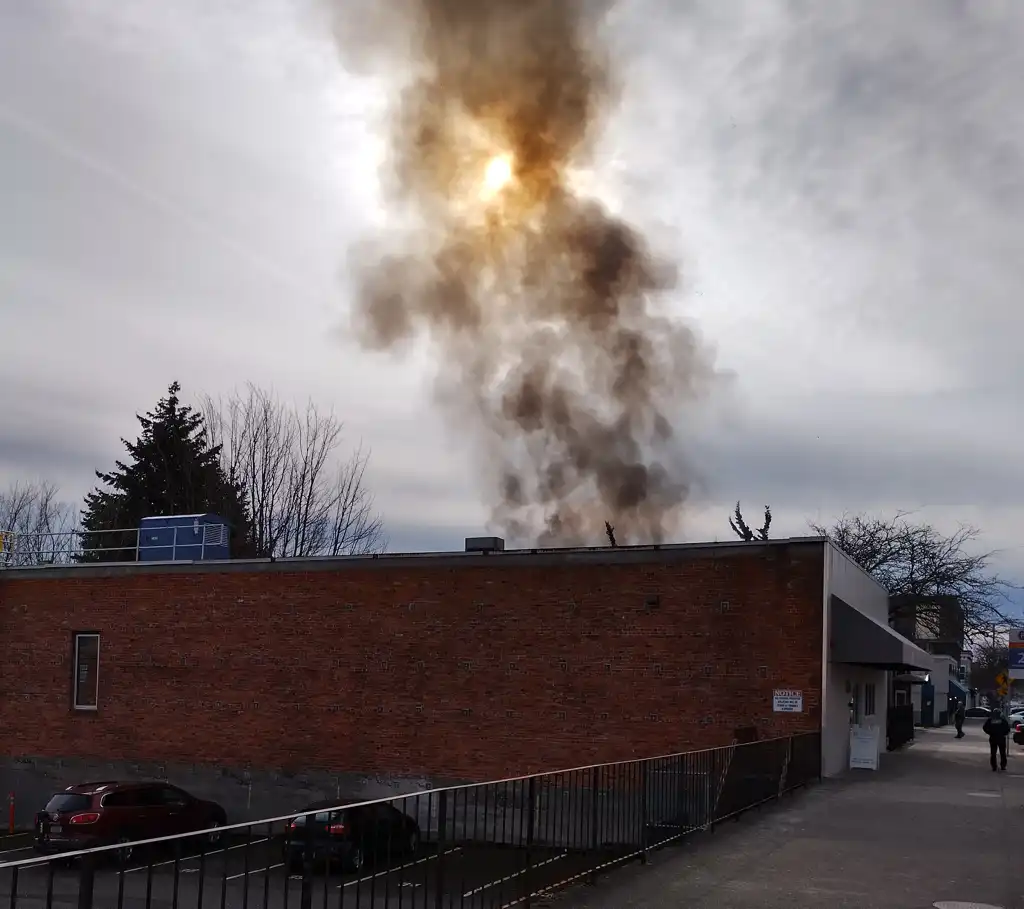 Staff at the Resource Center had to evacuate the building about 10:15 AM as a result of a fire. The flames were 20 plus feet tall and reached the roofline of the building. There were three explosions from the mentioned propane tanks. The Resource Center had to remain closed the rest of the day.
Luckily, there is no noted significant damage to the building and all parties are safe. However, one has to wonder what was the cost of the response by TFD was when Metro Parks could have trespassed the campers a few months ago and prevented the entire situation.