Submitted by Reese Carlson.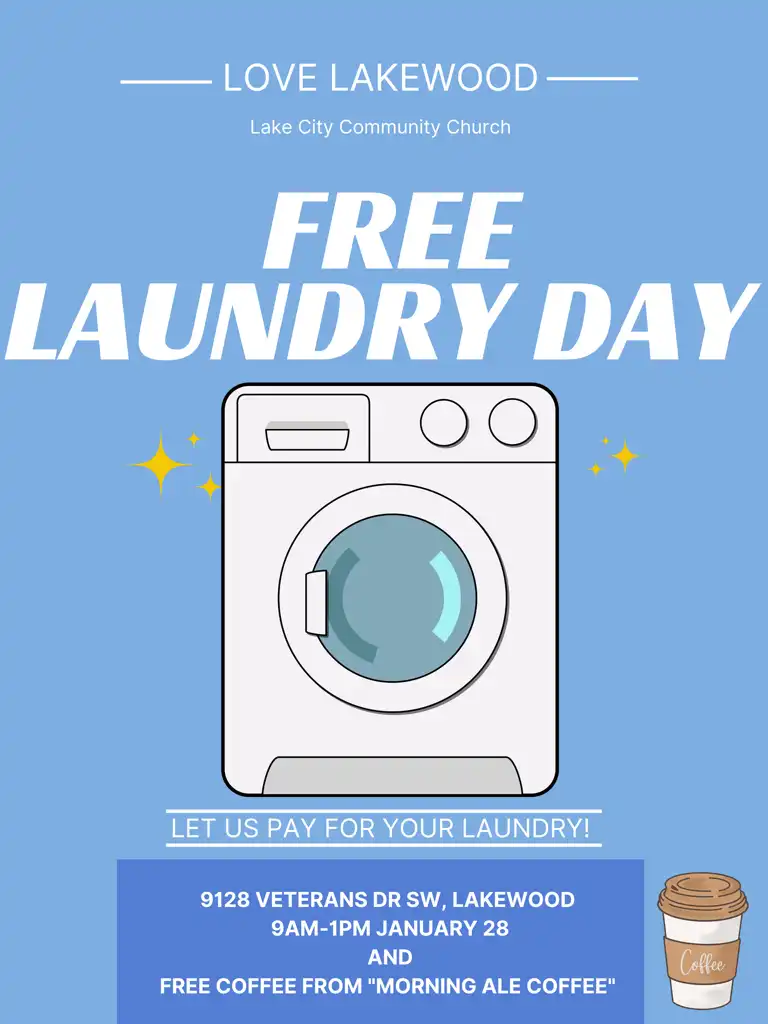 On Saturday, January 28, Lake City Community Church is providing free laundry and free coffee to everyone in the community.
We recognize that for many who are struggling in our community, the consistent cost of washing and drying clothes can add up. We also know that for our homeless community this time of year, dry clothes can be hard to come by. This is why we are doing a "Free Laundry Day" at the laundromat on Veterans Drive (9128 Veterans Dr SW) from 9am-1pm. Our desire is to be a spark of hope in our community, to show love to our neighbors, and serve those in need.
Morning Ale Coffee is providing the free coffee. Make sure to thank them for their generosity!
See you Saturday.